For all the previews, permutations and potential possibilities that could allow Tipperary to shock Waterford at Walsh Park in their Munster Championship clash on Sunday, Premier manager Colm Bonnar has a very simple solution – goals.
There is no doubt that the visitors make the trip with the underdogs' tag stapled firmly to their heads against the recently crowned Division 1 champions, and while it's not quite David and Goliath, nowhere near in fact, Bonnar wants the Tipp slingshot to contain as many green flags as possible.
Analysis of their league form would suggest that may be very achievable with eight goals notched in just five games, but closer inspection paints a different picture with seven of those coming against an Antrim side who were already consigned to a relegation play-off.
Excluding the no-contest with the Saffrons, Tipperary managed 21 scores in three of their other games and 20 in the other. Eighty of those 81 scores went over the bar though.
"We'll have to raise a few green flags down there in Walsh Park, there's no doubt," Bonnar said.
"I think when we went down [in the league] we hit 21 points but didn't raise a green flag and that took its toll. It's not like they went to town on us either, they scored one goal but the threat is always there with Waterford. I think even since we played them, the threat is always there with Waterford and they really went for the jugular in the latter part of the league.
"But goals coming at the tight time are huge in championship and can create momentum and momentum for the other team. We won't purposely go out to, but we'll be hoping to keep that scoreboard ticking over and not find ourselves in a position where with 15 or 20 minutes to go there's only three points in it.
"But they hit us for 10 points without reply [ in the league encounter], and that can't happen. At the level we are at, we need to keep that scoreboard ticking over and it's something we'll be conscious of for the whole 70 minutes at Walsh Park."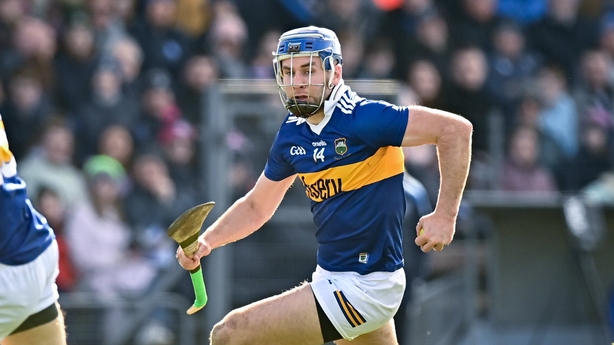 The bottom two in the Munster Championship group will see their season come to an end, and some might expect Tipp to put more stock into their huge upcoming home ties with Clare and Cork, but Bonnar said that it would be full steam ahead at Walsh Park this weekend.
"There will be no holding back from us. We are going to go for the jugular, we are going to go as hard as we can for as long as we can and we are going to see where that performance brings us.
"I feel going into this we have 33 players on the panel, Seamie is the only player ruled out at the moment, I feel there is several different combinations of players if we had to pick a team tomorrow evening and it is such a tight call in six or seven of those positions. It might work for a player one day and work for someone else [the next day].
"It will not be a case of holding back. We are going to give as much as we can, we are going to bring as much as we can to Waterford and obviously we are going to try and test them as much as we can and see where they are at.
"When you look down the line, our next game is against Clare, it will be their first outing so we won't know what is going to come there and our last two games is against Cork and Limerick and both of those teams were in the All-Ireland final last year so you can't pick and choose your games. You just have to go for it and hopefully pick up enough points that you are going to come in that top three."
The Tipperary 2022 championship side will be without some of the big names that have worn the blue and gold jersey with pride in recent years.
From the team that started in last year's All-Ireland quarter-final to Waterford, Padraic Maher, Brendan Maher, John O'Dwyer and Seamus Callanan will all be absent for various reasons. Ronan Maher could also miss out having missed some recent training sessions.
That means that there are jerseys to be filled by bodies, and Bonnar is more than happy with the talent he has ready to step in.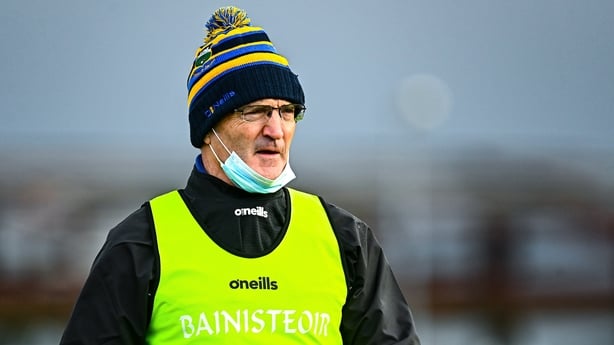 "I was very conscious the first time I went in that a lot of the younger lads, and we're talking lads about 23, 24-year-olds, they're not really that young, they just haven't gotten an opportunity.
"There was a hell of a team there in front of them over the last five or six years and they showed it in terms of winning the All-Ireland in '16 an '19. They're difficult to try to move off a team.
"But, yeah, the likes of James Quigley, Brian McGrath, Craig Morgan, Dillon Quirke, Robert Byrne, Paddy Cadell, Ger Browne, Conor Bowe, Gearoid O'Connor, there's so many young lads there. Mark Kehoe and Jake Morris, still young fellas.
"They're all very, very good hurlers and these lads don't want to be second-best to anyone and they have huge ambition for themselves and huge ambition for Tipperary.
"When you match that in with the likes of Cathal Barrett, Ronan Maher, Barry Heffernan, Noel and John McGrath, [Patrick] 'Bonner' Maher, Dan McCormack, there's huge experience there as well. We're very happy with the players that we have.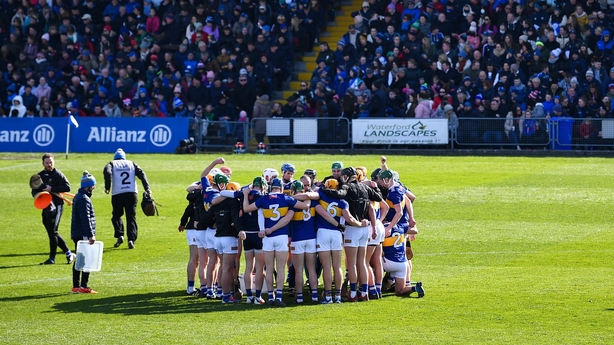 "A lot of those younger players, I think we've tried over 30 players in the league and a lot of the players I've mentioned there would have gotten chances during the league. It's just about getting the right mix now and getting that right balance and mixing that youth with the experience.
"As I said, if it clicks for us I think we can go very well."
And if it does click, that will make Monday morning a lot easier for a man who resides in Waterford.
"The fact that it's in Waterford, I'm living here, doesn't really matter, no. But it would make it easier Monday morning if Tipp won for going to work."
Follow Waterford v Tipperary and Cork v Limerick via our live blog on RTÉ.ie/sport and RTÉ News app, watch live on RTÉ 2 and RTÉ Player or listen to national radio commentary on RTÉ Radio 1's Sunday Sport.