John Mullane believes that Galway are the team best equipped to knock Limerick off their perch later in the summer.
The Tribesmen started their Allianz Hurling League campaign with a comprehensive 30-point win over Westmeath last weekend, and followed it up by inflicting a first defeat on Limerick since July 2019 yesterday.
Question marks have been asked about how important this year's league campaign is, even by the standards of the a competition that teams would often consider third-most important. As such, many pundits are suggesting that little can be read into the games taking place this month and early next month.
But with all counties due out in their respective provincial championships by the first week of July, teams won't have much time to right any wrongs that the league throws up, and form carried over might be more important than in other seasons.
Following their All-Ireland win in 2017 Galway came within a hair's breath of stealing victory from the jaws of defeat in the 2018 decider against Limerick. Dublin disappointingly ended their year in 2019, before another semi-final defeat last year.
And while acknowledging that it's still early in the year, Mullane told RTÉ's Sunday Sport that the Tribesmen have impressed him this time around.
"I was very impressed by Galway today," he said. "It was hard to judge them on last week when they scored 5-34 against Westmeath, but today was the barometer test for Galway and I like what I see.
"I think they're going to have a big, big say in this championship. The word out there is that they're the best equipped team to take down Limerick and I would totally agree after what I saw with my own eyes."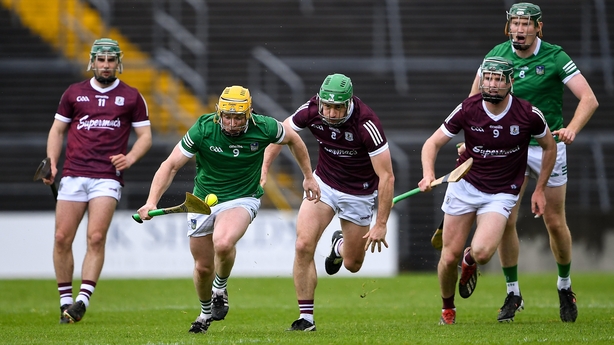 There has been a lot of discussion around the state of the game of late, with Limerick manager John Kiely telling reporters after the game that he was unimpressed with some of the antics on the field at Salthill.
Mullane said he had felt worried before the game, after watching some of the fare on offer over the last week, but that the win for Galway on Sunday had changed his view.
"I watched the game last night between Cork and Tipperary and I was a bit baffled. I was at home and usually when I'm watching a game of hurling, I'm watching a game of hurling - I'd put the phone away.
"Last night I was reading through the paper while it was still going on. I like reading Babs Keating and Ger Loughnane. Babs wrote that his generation were finding the game unattractive. Last night I found myself thinking about how I'm only out of the game 10 years and I'm finding it unattractive.
"Today we've great hope and I think it was a proper game of hurling. This is the way hurling should be played. I was worried watching it last week and last night that the aerial side of things was gone, was it all just going to be playing it through the lines and holding onto possession.
"What Galway did today - they mixed it up and they weren't afraid to go long and take on Limerick. Eanna Murphy very rarely went short. He went long and direct and they varied their game. They had link play, and they played a bit of possession, but they were able to go long inside to Niall Burke, Joseph Cooney and Joe Canning.
"I just really like the look of what they're doing."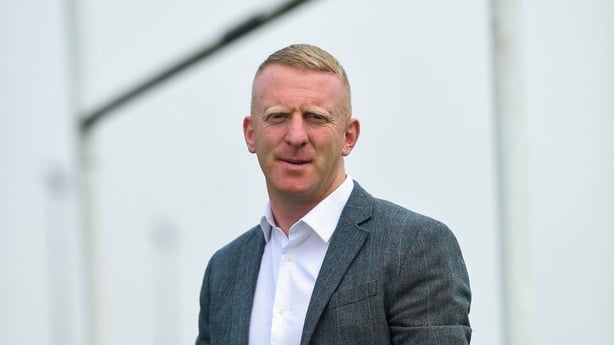 Looking at some of the other contenders for the Liam MacCarthy, Mullane, who played in the 2008 All-Ireland final with Waterford, suggested that they're playing the game too conservatively.
"You look at the Tipperary last weekend retreating their full-forward line out. I was thinking to myself last night that we might be getting to a stage where we're going to be playing with no full-forward lines.
"You had Patrick Horgan last night, you had John McGrath inside, you'd Bubbles O'Dwyer - they didn't see very much of the ball. That's in contrast to today where Galway were varying it up, going short and going long.
"I just think that's the way the game of hurling should be played. I know the game is evolving but I'd give great credit to Galway today... and to Limerick, they also deserve great credit.
"I just don't think teams should go down the route of trying to replicate what Limerick are doing. The only way you're going to counteract this Limerick team is by playing to your strengths, and Galway played to their strengths today.
"They started with a of mobility in their half-back line. You need that to try and nullify the Limerick half-forward line. That was evident today with Adrian Tuohey, Padraic Mannion and Fintan Burke.
"Last winter they played large parts of the championship with five forwards, but today they went conventional 15 on 15 and they had five or six players up top.
"When you've the likes of Joseph Cooney, Evan Niland, Brian Concannon, this young lad Jarlath Mannion, Niall Burke - who was very good in the air today and caused Dan Morrissey a lot of problems - Conor Whelan, and then Joe Canning and Jason Flynn to come off the bench...
"Galway have the ammunition to take on Limerick and take them down."