As the saying goes, 'you wait all day for a bus, and then they all come together'. For over four months now, we have been waiting for this weekend. And just like that, there is an avalanche, a feast of hurling upon us.
You can see it around the streets of Limerick. The colours are back on, the chat is going again, people are excited, and there is a sense of normality around. I have no doubt it's the same across all parts of the country. And even with that sense of normality around, there are still so many things different.
What team will he play the weekend? Will teams be holding back not to show off their cards? Are there injuries? How many sin bins are there going to be? Do you understand the new rules? Was there a need to bring these new rules into it?
So many talking points, some of which will be answered the weekend, but many more that can only be answered throughout the course of the summer.
We need your consent to load this YouTube contentWe use YouTube to manage extra content that can set cookies on your device and collect data about your activity. Please review their details and accept them to load the content.Manage Preferences
One thing that is interesting is the amount of time teams have had to prepare for this weekend.
On 19 April, inter-county teams were 'officially' back to training. Some teams went back earlier of course, but that's for another day. This Saturday is 8 May. That's just shy of three weeks. Amazing really, when I made my debut in 2012, you went back around the first week of November to get ready for a February league.
Prior to November, you either got to the latter stages of the All-Ireland, or played with your club. So really, you only had a month or two off, at most. Now, players have had four-six months off depending on what county they are from, so it will be very interesting to see the level, and the quality these games will be played at the weekend.
It also begs the questions, are the days over for the hard winter slog? I think this league campaign will be the answer to that. If injuries are at a minimum, and the standard remains high, then I think it could be. If a large proportion of players get muscle injuries or the intensity dramatically drops, then I think teams could go back to that, and for that reason alone I am going to be very intrigued to see how things pan out over the next number of weeks.
But for now, we have some intriguing opening round matches to preview.
Dublin V Kilkenny
If WhatsApp messages were to be believed, there has been a bit of trouble in the Cats camp over the winter. But talking from experience, I would be fairly certain those rumours came from an individual who tried to make himself famous, but failed miserably!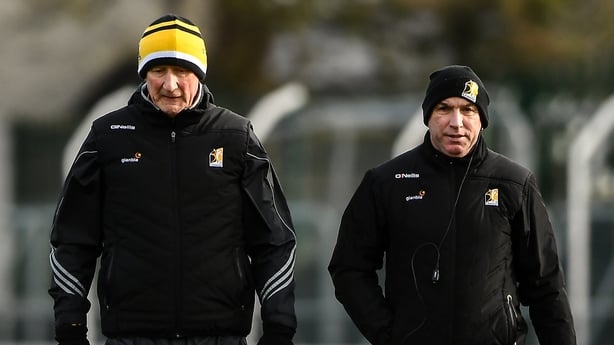 In saying that, Brian Cody has come in for a lot of questioning in recent times. DJ Carey leaving his backroom team, Colin Fennelly taking a year out, plus a number of retirements. I don't think a man of Cody's stature will be too bothered by all that, but will be aware that results have to be achieved this year.
The Dubs were fierce disappointing last year, and seemed very flat. Mattie Kenny will need to see a bounce factor from the players early on, and I have no doubt will be trying to get a few league wins under his belt to gain both momentum, and confidence.
Verdict: Kilkenny
Tipperary V Limerick
This is all about Tipperary for me. In 2019, the first match Limerick played as All-Ireland champions was against Tipp, who clapped them onto the field.
In 2021, the first game Limerick play as All-Ireland champions is against Tipp, who if following tradition again, should clap them onto the field. I have no doubt Liam Sheedy deep down will be well aware of that, and keeping it as a mental note for further down the road.
Bonnar, Brendan and Paidí Maher are iconic men, as is Seamie Callanan, as is Noel McGrath. Bubbles O'Dwyer, John McGrath and Cathal Barrett are also there a long time.
What I want to know is, will Liam Sheedy stick with the tried and trusted, or is it now time for fresh blood?
Dillon Quirke, Jake Morris, Paddy Caddell, Mark Kehoe, Cian Darcy, all talented hurlers and all in the Tipp set-up. Personally, I think Sheedy has to try new players, and mix the young with the old.
Ger Loughane slated Tipp in April 2017, labelling them "soft and complacent", and again in May 2018 saying they have "come to the end of the line". The same Tipp team came back to win an All-Ireland in 2019, and I believe they can go close again this year, but they will need three or four new players to stand up.
I would think we will get to see who these players may be this weekend. For that reason, the Limerick team may be more experienced and I'll give them the nod Saturday night.
Verdict: Limerick
Galway V Westmeath
Shane O'Neill's men travel to TEG Cusask Park this weekend, and he will be hoping for a formality on Saturday. He also knows he needs a number of new players to show their potential. It's his second year in charge now, and he will be more familiar with the players.
Jack Fitzpatrick, Shane Cooney and Jarlath Mannion have been handed starting berths for Saturday and even without Joe Canning, the Tribesmen should have enough.
Verdict: Galway
Waterford V Cork
Liam Cahill did a tremendous job with Waterford last year, and himself and Mikey Beavens would have been very happy with the progress, while also been disappointed with the performance in the All-Ireland final. Tadhg De Burca will be a massive loss to them this year though, and Cahill will need to try find a similar replacement for him.
On the back of Cork's season last year, manager Kieran Kingston has made a lot of hard calls over the winter. Leaving players go can be a big call for managers, but I truly believe Kingston had to start somewhere. If the Rebels keep doing what they have been doing over recent years it is hard to see them getting over the line.
That's why on the back of them calls, Kingston could be setting down a marker to the other players and letting them know enough is enough, and it is time to stand up. Whether they will or not remains to be seen this year, and they will be one team I will be keeping a very close on eye.
Verdict: Waterford
The two other big games at the weekend see newly promoted Antrim take on Clare. There has only been positive talk around Antrim in recent months, and only negative talk around the Banner. Darren Gleeson will only know too well the task he faces this year, but I have no doubt one they are looking forward to.
If Clare can ignore the outside noise, which is extremely hard I can tell you, then they should have high expectations this year. It's a long journey for them to Belfast on Sunday, but you would think they should be a few steps ahead of the Antrim men.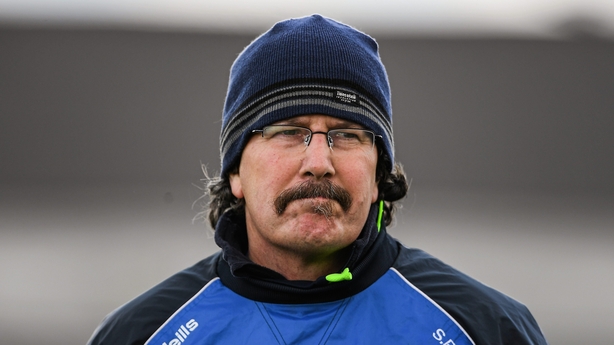 Cheddar Plunkett and his Laois boys head for Chadwicks Wexford Park to take on Davy's men. You would think this would be last chance saloon for Davy in Wexford, and he has all but said that.
He is missing nine bodies for this weekend's game, but Cheddar has also spoken about the list of injuries he has. On that basis alone, a very tricky game to call, but I think the home advantage should see Wexford get over the line.
I hope you enjoyed my first column for RTÉ Sport and every week this summer I'll aim to give readers my insight on the inter-county game