Former Limerick hurling star Shane Dowling believes the inter-county game has come full circle and that a sense of fun and freedom is part of the inter-county scene.
Earlier this month, renowned strength and conditioning coach Mike McGurn raised some eyebrows when he suggested that "a lot of senior county football teams are doing more training than the All Blacks".
We need your consent to load this YouTube contentWe use YouTube to manage extra content that can set cookies on your device and collect data about your activity. Please review their details and accept them to load the content.Manage Preferences
In a panel discussion on RTÉ's Sunday Sport, former Tipperary hurler Shane McGrath agreed with McGurn's belief that inter-county players are over-trained, and that as a consequence, much of the joy has been lost for players.
"I think the craic is gone out of it," he said.
"If you're winning, maybe fine, but all of the training and everything that goes with it, we're maybe seeing a lot of male and female inter-county players saying at 26 or 27, 'I can't be doing this. We might not have a chance of winning anything, I'm going to go travel the world or something'.
"There is still a fun element in the club but it's more or less gone from inter-county because of the volume of training sessions."
Speaking on the RTÉ GAA podcast, Dowling, who was forced to retire last year owing to degenerative knee and cartilage issues, outlined his own experiences in the inter-county game and believes it is far healthier now than it was in the earlier years of his career.
"I would totally disagree with that (McGrath's viewpoint)," he said. "I remember back, six or seven years ago, it was definitely gone to the stage where it wasn't (fun) anymore.
"If you heard that the neighbouring county is training at 6am, you needed to get up at half five. Everything became so serious.
"That's what made it (retirement) even harder for me. If I had to retire six or seven years ago, you'd nearly say, 'I'll just get out of that'.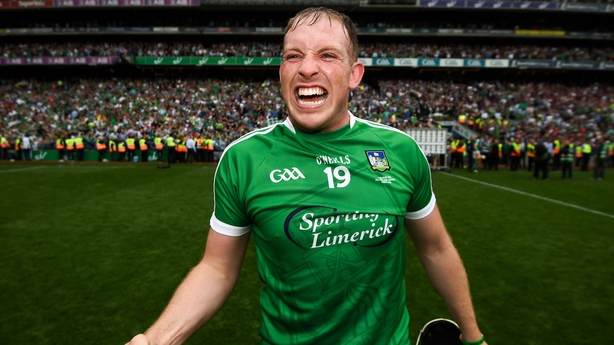 "In the last couple of years, and I can only speak from a Limerick perspective, it's very enjoyable. It's very structured. You do your three pitch sessions, you get your gym session in, definitely once a week as a group.
"You get plenty of time off. There are loads of rest periods, so I think it has actually gone full circle again."
The 2018 All-Ireland winner concedes that people may question or criticise his opinion given that in the latter stages of his career he was part of a successful Limerick team, but he believes that change is happening elsewhere too.
Dowling recalls that in 2017, John Kiely's first year in charge of Limerick, the panel assembled for a team meeting.
"It was a hairy meeting, a lot of questions were asked of a lot of people," Dowling says.
Much was discussed and many people took the opportunity to have their say, but when it was all done, the team departed by bus for a night out.
The fun element is definitely being brought back into it. I think that's the case in a lot of counties, not just Limerick
"We went to the most random pub in Limerick, that I didn't even know existed, and I would say that was a huge moment in Limerick's success.
"There were new, younger lads brought in and there was a huge element of fun. Basically we went on the piss for the night and we had mighty craic.
"The fun element is definitely being brought back into it. I think that's the case in a lot of counties, not just Limerick. It has made it easier on players."
Listen to the RTÉ GAA Podcast at Apple Podcasts, Soundcloud, Spotify, or wherever you get your podcasts.