Renowned strength and conditioning coach Mike McGurn raised some eyebrows this week when he suggested that "a lot of senior county football teams are doing more training than the All Blacks".
The Fermanagh man has worked with athletes in rugby, soccer and boxing but observed that many GAA inter-county sides are training more than the professionals, and more than they need to.
"The mentality is – if you do five days, that's good, but if you do six, it's better – but it's not," he told the Irish News.
In a panel discussion on RTÉ Radio 1's Saturday Sport, former Tipperary hurler Shane McGrath, now a coach/selector with the Premier minors, concurred.
"I agree wholeheartedly with what Mike said," he said. "There's too much inter-county training going on.
"You're training more than professional soccer players, and that's their job. Inter-county players have jobs on top of that as well.
"It's very evident in the physique of players. Every team tries to imitate the best team. In hurling, the best team now are Limerick so a lot of teams are trying to get to that physique that they have.
"Galway are very close in my opinion but a lot of other teams are a bit off them.
"If you're 30 or 31, you're classed as an old player"
McGrath noted that the average weight of Limerick's team last year was around 87kg (13.5 stone), just 6kg less than that of the backs in the 2020 Six Nations.
"We're looking at inter-county hurlers that are nearly the same size as rugby players," he said.
"It does work. The Limerick lads can move and hurl. But in the long term, lads are getting injuries and they are in the gym so much that eventually their bodies have to break down.
"The player playing 14 or 15 seasons inter-county is gone now, because of the training. If you're 30 or 31 you're classed as an old player."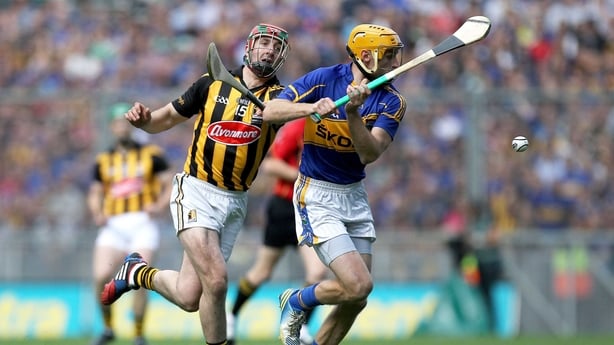 McGrath, a two-time All-Star midfielder, is concerned that flair is taking a back seat and players are being lost to Gaelic games as result of an over-emphasis on fitness.
"My belief is we're losing out on a lot of skilful players because they mightn't have the physique, or have the interest to go training six times a week," he said.
"I think the craic is gone out of it. If you're winning, maybe fine, but all of the training and everything that goes with it, we're maybe seeing a lot of male and female inter-county players saying at 26 or 27, 'I can't be doing this. We might not have a chance of saying winning anything, I'm going to go travel the world or something'.
"When I started in 2005/06, it was three sessions a week and the gym session was optional really. Lads were working more on the skills of the game rather than what they were benching or squatting.
"We are maybe going to 'how strong are you?' over 'how skilful are you?' to make inter-county teams.
"There is still a fun element in the club but it's more or less gone from inter-county because of the volume of training sessions."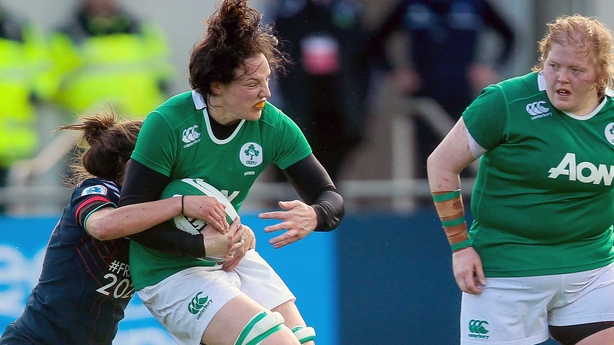 Dr Paula Fitzpatrick is a former Ireland rugby international and sports scientist lecturer at IT Carlow.
"It's counter-intuitive but if you speak to a lot of the top athletes they recognise the importance of recovery," she said.
"Is it smart training and are you allowing adequate recovery from that training?
"If you're doing a high-intensity block of training, you've got to make sure that those sessions are much shorter than more tactical sessions.
"Overload is necessary for us to adapt. We need some element of stress so that we can recover, adapt and improve but if we don't have that recovery there we won't get the adaptations from that.
"If players are doing multiple sessions in a day, say, or throughout a week, if they continue to do that over and over again, then they are going have excessive muscle damage or they are going to end up overtraining, which leads to things like cold and flu, niggly injuries, sleep disruption or increased resting heart-rate.
"The important thing for teams to do is to manage their load and their response to that load."
Fitzpatrick does believe that the approach to training has evolved in Gaelic games however.
"There has definitely been a culture in the GAA of building mental toughness by breaking people down and running laps. I think the education and information has really developed from then though.
"Obviously, it depends on the team and personnel that they have involved, but a lot of teams have sports science support in their backroom teams now and it's less about the amount of training and more about the type of training."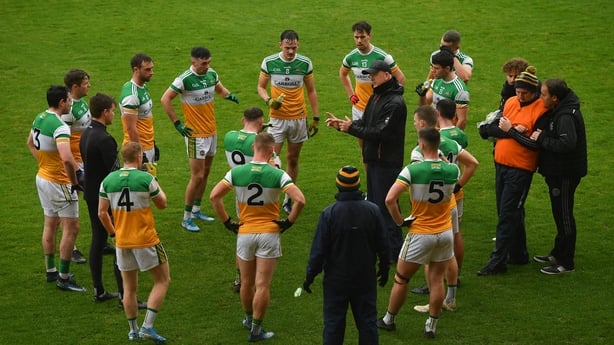 Offaly football manager John Maughan said that when taking over Clare at the start of the 1990s he had adopted Kerry's then-approach of running lots of laps but says that "the thing has changed".
"We've got a plethora of sports scientists involved in Gaelic football. They put the reins on me.
"There are times I'm up in Kilcormac training the Offaly boys and I would rather punish them a little bit harder but GPS tracking units and return to train protocols kind of put the reins on what you're doing.
"But when you look at the high incidences of ankle and groin injuries in Gaelic football, that would suggest Mike McGurn is talking the truth, that there is an overload.
"It's a question of managing it and balancing it. There is a danger now, when we return on Monday, that teams will race into trying to get as much as they possibly can into the four-week window, and we'll see a lot of soft-tissue injuries in particular.
"This is your hobby after all. This is meant to be fun. If you're training six or seven sessions, the fun is not there. If you add a 70, 80 or 90-mile journey to training, that's exhausting on the body."
"A dual county like Offaly is really struggling to keep everything going"
Maughan suggested that limits on the numer of training sessions that were brought in because of the Covid-19 pandemic should be retained in the interest of player welfare, fairness and expense.
"We're now only permitted two sessions and a challenge match or three sessions a week, which I think is a good thing," he said.
"Croke Park have insisted that you're only allowed to pay expenses for those three sessions. If they step in and say 'this is the protocol' (permanently), that would be an exercise worth doing.
"Let's limit it across the country and have a bit of consistency.
"The other aspect is that it has become very expensive for county boards. A dual county like Offaly is really struggling to keep everything going. It (the collective training) is costing about €10,000 a week.
"They rely on donations etc and that won't last forever. A lot of counties are struggling and are in serious debt.
"Limerick hurlers can afford to have four or five collective sessions and Dublin don't have any travelling but a rural county team will struggle because of the travelling."