Last week's announcement that the return to inter-county GAA training has been further delayed caused shockwaves around the country.
While managers and fans debated the expiration of Gaelic games 'elite sport' exemptions from Level 5 Covid-19 restrictions, players may have been left wondering 'what now?'.
The All-Ireland senior hurling championship finished on 13 December and Dublin completed six in a row in football a week later.
Panels expected to be back in collective training by 15 January, for a league start at the end of February, but the impact of the third wave of the pandemic in Ireland led the GAA to postpone training until March and, most recently, Easter.
Even before the latest delay, Cork star Patrick Horgan told RTÉ Sport that "The hardest thing is when we're given a date, say in March, and then it gets pushed to April/May and then keeps rolling on that way.
"All the players are at home, watching what they're eating, drinking. Their diet is perfect, their sleep, they're doing a bit of training – probably not enough – but they're keeping a general level of fitness that we're ready to go back training.
"That keeps going on throughout the year and you kind of would kind of get sick of training that way if there's no end date."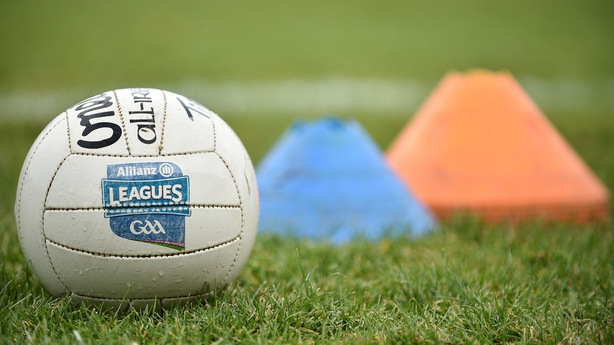 With the usually hectic schedule of group training and matches apparently off the table for at least seven more weeks, what work should these fit young athletes be doing on themselves in the meantime?
The answer, for some of them at least, is nothing, according to two-time All-Ireland-winning strength and conditioning coach Joe O'Connor.
"I believe that players need X amount of weeks with no communication with the backroom staff," the Rathkeale man, a lecturer in physiology and nutrition with Munster Technological University and fitness coach, tells RTÉ Sport.
"My philosophy has always been 'If you're on, you're on, and if you're off you're off'. You leave them alone so that when they do come back, you can say 'now we're back, let's get sorted properly', as opposed to having them always ticking over so that they're coming back into pre-season tired mentally and physically because they're just doing running for the sake of running.
"For a lot of teams they're not that long off. They need to be able to be off and not have any consequences for being off. That's just from a mental freshness perspective.
"Some players will want to do something from a general health and fitness perspective. Others will feel that it could be very taxing coming back with no clear return date.
"You have to read the situation as best you can but my philosophy has always been, when we start we start, and you only want to do it once. Starting and stopping again adds fatigue to the body with no purpose. It's better this time around because they haven't started yet, for the best part, so they're not stopping.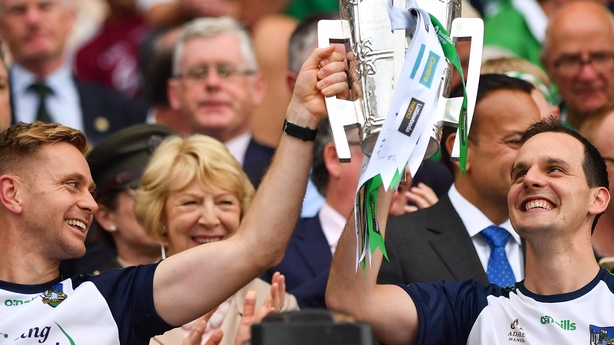 "I'd be leaving it another few weeks before I'd be making any decisions anyway and allowing players to have that balance.
"If we bring back our players now, we're building up the dynamics of excitability, that something is going to happen, and then if we stop again they have all this energy that is normally positively thrown into a match or competition but they're like a caged animal.
"When you're in that limbo position you end up becoming physically fatigued and mentally fatigued, and ironically not fresh when it matters most."
O'Connor is a competitive triathlete himself but observes that "You have to train with purpose" and that running 10ks or half-marathons isn't much use to a football, hurling or camogie player who will instead rely on repeated sprints during a game.
"If footballers were built to be good long-distance runners, they probably wouldn't have ended up being footballers," he says.
"You're taking a body that has been trained one way and then doing another activity, just because it's what available to you, but you have to stop and ask yourself 'Is this going to be conducive to good performance when I do get back playing?'
"Obviously, your aerobic fitness has to be good enough but you don't need to be a cross-country runner all of a sudden."
So what could they be doing instead?
"You have more time to do conditioning now," he suggests. "For some players, particularly those in the latter years of their careers, it's an opportunity to work on rehab or prehab. To make their bodes more robust for the training that is coming down the road.
"For me that would be an optimal use of their time. But lots of players don't like doing that prehab work so they're just trying to run and run and run.
"They'll come back in pre-season with the same hamstring, Achilles tendon and hip-flexor issues because running has just magnified them.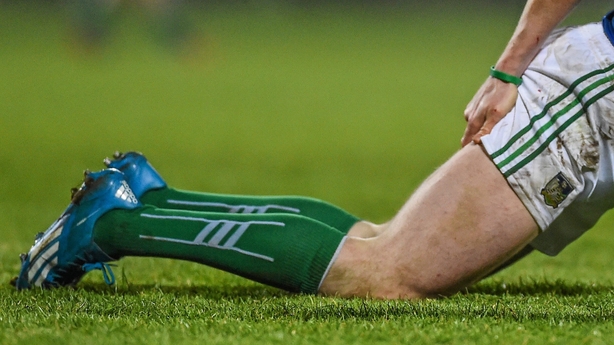 "Where the opportunity lies for me, is for players to do the work that they never really have time to do in season.
"Like developing their gluteal muscular strength, improving the strength and movement in their hamstrings, making sure that their hips are moving well. How many players have we heard complaining about training loads and they have never had a chance to strengthen up that reason? What's stopping them doing that right now?
"Get it good enough so that you'll be able to do the football when you come back but also have your body robust and structurally sound enough that you're not going to pick up the little injuries that are associated with a spike in training load."
O'Connor believes that teams will need "a minimum" of three weeks group training to sharpen their agility for competitive games, which would likely mean a late Apiril or early May start to the Allianz Leagues, if they go ahead at all.
Perhaps surprisingly for an S&C coach, the man who honed the Clare hurlers for their Liam MacCarthy triumph in 2013 and his native Limerick to end their drought in 2018, thinks that most inter-county teams "train too much".
"A lot of teams do too much physical preparation and not enough game-based conditioning," he says.
"Many strength and conditioning coaches take time away from the game and add an unnecessary load to the player doing stuff that can be done by the skills coach.
"Athletic performance or fitness is only an assistance role to the technical and tactical elements of the game. You have to be fit enough to play the game at the top level, but not more than you need.
"If you're very specific with what you're trying to achieve, you don't need to do an awful lot. But sometimes I find GAA teams tend to do more than they have to because they have time.
"Sometimes teams just keep doing physical work because they don't know what else to do."