Not many will reflect positively on 2020, and both on and off the pitch, Wexford manager Davy Fitzgerald is firmly looking ahead to a brighter year ahead.
Covid-19 has had a seismic effect on the way we live and Fitzgerald is no different. The new rules and regulations have been a "struggle" he admits, with the freedom of the past feeling like a lifetime ago.
"It's tough on the mind when you are restricted," he tells RTÉ Sport.
The Clareman at least had hurling, the most important of the unimportant things in his life to focus the mind, even if it was for an especially condensed season.
The Leinster champions went from top of the tree in the province and knocking on the door of an All-Ireland final, to back-to-back defeats and a 2020 championship campaign that lasted just a fortnight.
First up was the chastening 13-point defeat to Galway, before Clare put paid to them in the first round of the qualifiers. Clare ace Tony Kelly (1-15) outscored Wexford on the day and the season ended in a whimper.
After four years in charge, speculation grew that Fitzgerald would depart with the 2019 Leinster title as his highlight, but he has decided to go again. Why didn't he call it quits?
"The two results we had in October and November would not have been the way for me to finish," he said. "Wexford are a lot better than that, and I know that.
"I have a job to do and I'm going to finish it off. If I had finished in 2019, it would have been in an unbelievable place, but it (2020 defeats) didn't sit right with me."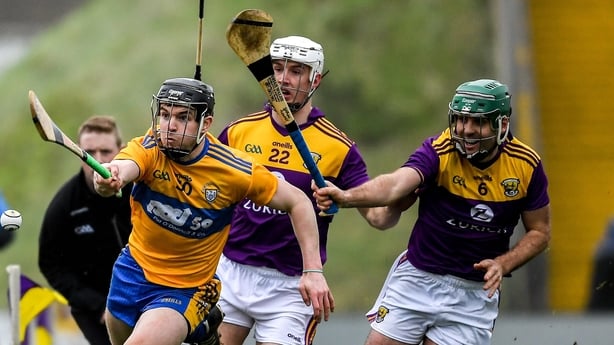 It was the manner of the losses, rather than the defeats themselves, that really stuck in the craw.
Work-rate and tackle count, traits Wexford pride themselves on in recent years, he says, cost them dearly.
Normally his team hover around 100 tackles a game, but that dipped down to below 50. A team based on energy and work-rate was always going to struggle with those numbers.
"At less than half (the normal tackle count) you are going to be destroyed and we were well beaten in both games.
"We need to get back where that should be. Wexford won't be competitive until we get it back to where it needs to be."
A mind as active as Fitzgerald's was never going to be idle for long. He gave himself a week to switch off after the defeat to Clare, but quickly returned to plotting and preparing for 2021.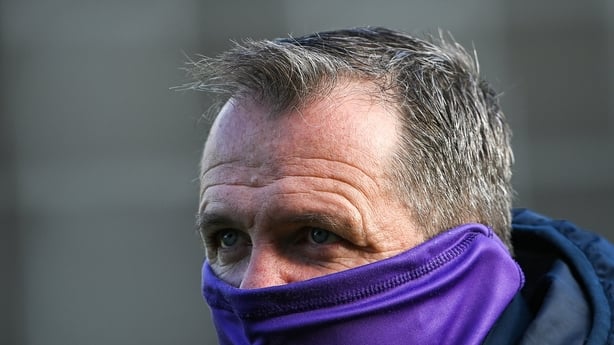 The notepad has been out, key points jotted down and formations dissected in order to find an edge. After failing to raise a green flag against Galway and Clare, he is looking to sharpen their attacking threat.
"I have been trying to wreck my head over the last few weeks thinking is there one or two small tweaks we can do that will make us more of a goal threat," he says.
"You are always trying to think is there something different you can do to bring it forward. There are loads of variables. It can go horribly wrong on you, but you are trying to see how can I stop their strong points, and bring our strong points into play.
"There is one thing I'd be excited about trying. I don't know if it will work or not. It is something a small bit different. I had a meeting with our backroom staff already about it. We are exploring one or two possibilities."
Fitzgerald watched on as John Kiely led Limerick to their second All-Ireland title in three years.
With back-to-back league and Munster crowns, having lost out in last year's All-Ireland semi-final by a whisker, there is talk the Treaty men could dominate the hurling landscape in a way similar to Kilkenny at the start of the century, or indeed the way Dublin have taken over in football.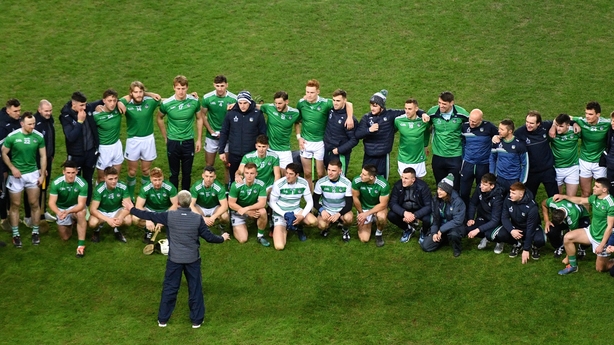 Their comprehensive win over Waterford and physical dominance against all teams has fuelled talk of a potential dynasty, but the 2013 All-Ireland-winning manager isn't buying into that just yet.
As much as he admires what they have achieved and how they go about their business, citing the goal chances spurned by Galway (semi-final) and Waterford as evidence, the champions are far from impenetrable .
He says: "Limerick's platform always starts from their half-back line, because their half-forward line is always back in their half-back line. Nine times out of ten they have more bodies around there. You are trying to think, how can we break their platform down?
"Limerick are the best team out there, but I don't think the gap is as big as people think it is."
Could the champions do to hurling what Dublin are currently doing in football?
"People are saying Limerick could win five or six in a row. They are an unbelievable team, but I don't think they will dominate the way Dublin has dominated, but they will be there or thereabouts.
"There are a few more teams around them that are a fraction off. There isn't a big gulf. Even you look at Galway in the semi-final, they made a lot of errors on the day. If they didn't make them, it would have been a lot tighter."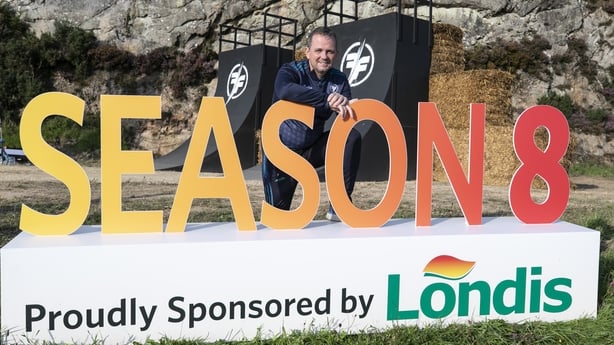 Fitzgerald is now focusing on a season ahead that will see the league return in February, and is a firm convert to the split season, though there "could still be a small bit of tweaking".
Another tweak he feels could centre on cynical fouling.
Brendan Cummins and Micheál Donoghue recently said they are against the idea of the black card in the small ball game, a stance that Fitzgerald himself was very clear on earlier this year.
Is Wexford manager Davy Fitz a fan of a potential black card for hurling? #GAA #RTEGAA pic.twitter.com/3s6OnpkDpd

— RTÉ GAA (@RTEgaa) February 16, 2020
The championship just gone saw a number of incidents where attackers were unceremoniously brought to ground.
Not all offending parties were served with yellow cards, but even for those that were, the punishment hardly seemed to fit the crime.
With 10 minutes to go in their Leinster clash with Galway and trailing by eight pints, Liam Ryan surged for goal with nothing but a green flag on his mind.
Shane Cooney ensured that his run was upended and wrestled the Rapparees clubman to the ground.
Where does Fitzgerald now stand on the issue?
"It does need a bit of exploring," he concedes. "I don't mind a good body challenge, but when you are bearing down on goal...I suppose it has crept in a bit. I don't know what the answer is."
The best victory is always the next one
Whether Wexford can match the heights of last year under Fitzgerald remains to be seen, but at the very least, he wants his teams to go down fighting.
That was absent in the 2020 championship, one that was strange on so many fronts. The motivation for next year is clear for all to see.
"We could be beaten in two games next year, who knows, but I'd like to think we would be very competitive.
"You always want that bit more. The best victory is always the next one."
Davy Fitzgerald was speaking at the launch of Londis' sponsorship of RTÉ's hit TV show Ireland's Fittest Family. The programme returns to our screens on Sunday, 3 January in a new 6.30pm slot for its eighth season.