The late appointment of Shane O'Neill presented the new Galway manager with stumbling blocks before ever he had a chance to build up a head of steam.
His two-year term was announced via the county's Twitter account at 8:45pm on 8 November last, at which point his management team had still to be finalised. The delay felt unnecessary as Micheál Donoghue had exited the stage on 21 August, and it has left his successor playing catch-up.
Approximately one year earlier, on 3 November, Mattie Kenny had been ratified as the new Dublin boss. When pressed on the matter, Kenny admitted latterly that the panel was behind the curve in terms of preparation for his maiden season, one where they were quickly pressed into Walsh Cup and league action, with many players also lining out in the Fitzgibbon Cup.
The price was paid down the line in terms of injuries.
O'Neill's feet slipped in under the table even later than Kenny's, and that is bound to have a tangible impact on his preparations. Christmas was another complicating factor, while the St Thomas contingent were preoccupied with a club semi-final until 5 January 5.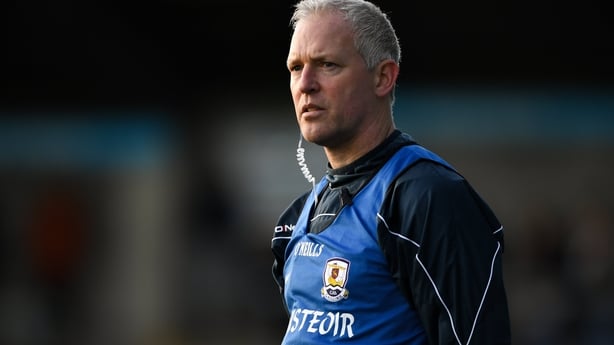 Those circumstances are not ideal for a seasoned inter-county manager, never mind one taking his first steps at this level.
Consider too that the time is now for the Tribesmen if they want to land another All-Ireland crown with this group. Joe Canning turns 32 in September, while Gearoid McInerney and Davy Burke both celebrate their 30th birthdays in 2020 — all are elite-level hurlers, but none have time to waste.
While Padraic Mannion and Conor Whelan will be leaders for years to come, it feels as though O'Neill has a small window for success.
The manager is learning about his panel on the fly, and on Tuesday it was reported that Davy Glennon (below), Tom Monaghan, Fearghal Flannery and Darragh Burke all departed the panel.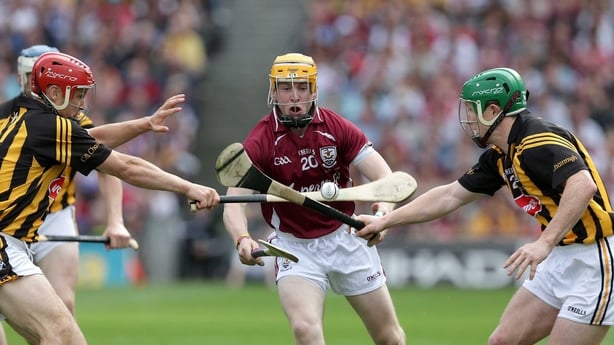 Each has seen game time since the new man took over, and it's notable that three are forwards who would not be considered ball-winners.
That was something that his Na Piarsaigh team was built on, albeit mixed with pace, power and excellent stick-work. In four years as manager, O'Neill guided the Cahirdavin club to Limerick's first ever All-Ireland SHC title, two Munster crowns and two county titles.
Speaking with one of O'Neill's former players, there is nothing but positive feedback: "extremely well organised, has a fantastic way about him, and will get on really well with the players."
Those sentiments auger well for a Galway group that seemed to be roundly disappointed to lose Donoghue, but many of whom had ousted the previous incumbent, Anthony Cunningham. From the outside looking in, there seems to be a demand for the highest standards from this squad.
You don't win an All-Ireland without them, and that is something O'Neill almost did twice in three seasons with his club. Ruairi Og Cushendall were dispatched with relative ease in the 2016 club final, and it was by the finest of margins that our Cuala team managed firstly to get to extra time, and then a replay, before snatching the title at the death on the second clash in 2018.
A truly formidable proposition against a club that set up and operated as an inter-county side does.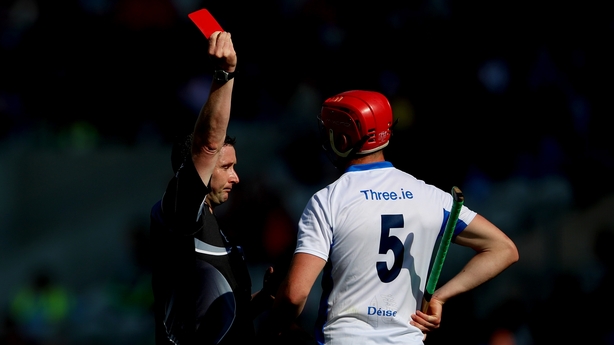 Several months before that game, O'Neill actually spent time inside the Waterford camp, albeit as part of his day job. Derek McGrath, then manager of the Deise, tells the tale of how Tadhg De Burca was appealing an All-Ireland quarter-final red card for a helmet pull on Harry Kehoe of Wexford:
"I was lucky enough to meet Shane a few times. He was actually solicitor for us on the DRA (Disputes Resolution Authority) case for Tadhg de Burca in 2017, and he did a huge amount of work for us. We didn't get it over the line.
"A great… real calm guy, a real calm guy. A real authoritative, calm guy and I'd imagine he'd be very good at delegating responsibilities. Never seems to be too flustered, and it looks like a good sign."
That's not to suggest that the Tribesmen have inherited a supine leader.
As Ciarán Carey, a former county teammate who managed against O'Neill with Patrickswell, recounts: "he's capable of throwing a Flatley on the sideline too if things aren't going his way!"
On the field, Carey recalls a good team player who might have been better served by being more selfish with the ball.
"There's a courage involved from Shane O'Neill's point of view," says McGrath of taking the Galway job. "I remember going into the Waterford job in '14 on the back of a, well not a player heave, but of a change. Sometimes you can have something that can follow you around for the year from the outside — like, [in McGrath's head, talking to himself] 'I should never have gotten rid of that man', or that stuff.
"I think Shane is clever enough to nail that in terms of where they are going and the cultural elements that Micheal has established, I'd imagine he's clever enough to keep those, and then to put his own stamp on him."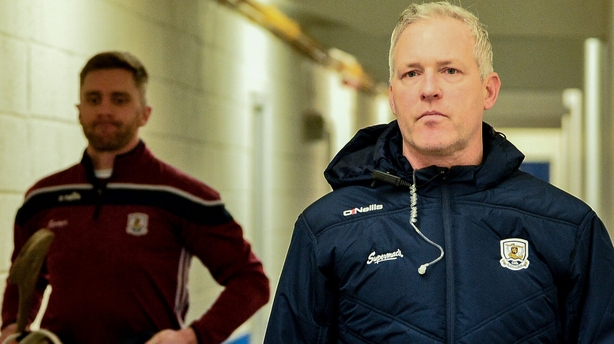 We won't truly know the make-up of O'Neill's first 15 until a little further down the line, but he certainly experimented in a convincing loss to his home county at the Gaelic Grounds on Sunday.
On the plus side, the team didn't buckle once David Dempsey put Limerick six ahead just after the break, nor did they give up once Canning was withdrawn in minute 47 after a blow to the hand.
Their reliance on the latter continues to be a concern, not only in how he was their best player last weekend, but on how their fortunes are tied to his health. They managed just two more points after he went off.
Canning is their biggest weapon and in his career has landed 27 championship goals (10 from placed balls), but just one has come from open play since the end of the 2015 season. The move to the half-forward line was instrumental to the All-Ireland win, but the lack of threat inside just now means they need him in two places at once.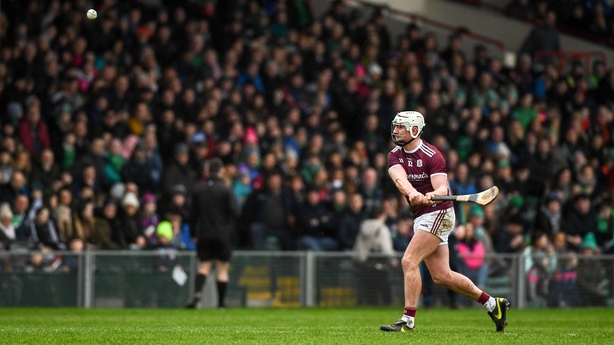 Consider the difference with Seamus Callanan who has 35 goals, all from play, after also debuting in the summer of 2008, with Tipp having the luxury of leaving the Drom-Inch man closer to goal more often.
It's a conundrum for the Galway boss, with Whelan being the sole starting inside forward to score from play in their last two games.
So for O'Neill, he has a group led by some players who are heading down the far side of a peak, is only getting to know his panel, trying to move on from the sponsorship saga that hung in the air, has key men Joseph Cooney and Johnny Glynn based abroad, and coming into a county that expects.
The right man or not, finding the answers is a tall order.