Cian Lynch isn't the sort of player you'll catch complaining about the modern game of hurling and its sweeper systems - but he does admit that he'd love a little more time and space on the pitch.

Lynch's Limerick side take on Tipperary in a Munster semi-final at Semple Stadium on Sunday, throw-in 4.0pm.

It's a clash likely to be dominated by tactics as managers expect to see all of their players working hard and want to see bodies crowding the middle third of the pitch.

"It is all tactics now," said 20-year-old Lynch, who looked comfortable at the top level as soon as he made his senior debut last season, speaking to RTÉ Sport.

"Whatever system is in front of you we just have to adapt to. Like everything in life you have to adapt to a situation no matter what it is.

"The way we have trained, the management are trying to put everything in to help us adapt to situations, but it is a learning process. We don't know what will be put in front of us.

"A lot of lads like the bit of space, but hurling has gone very much about crowding it out in the middle third.

"You do have players not getting into the game because they are being suffocated."

Lynch is an athlete, but also a stylish hurler. He's willing to work hard and he says there's no point in worrying if he doesn't get time for the flashes of flair in a game

"There is no point getting bogged down," he advised. "If you start worrying about it, you could start worrying about every little detail in hurling.

"I don't know who said it, but in the past 100 years hurling has been about adapting and change. It is about driving on.

"It is a nightmare at times. You'd love to have a few yards when you get out of a tackle because when you beat one lad there is another lad there waiting for you.

"I don't know how to call it, there is no point in labelling it here now because I will get myself into trouble."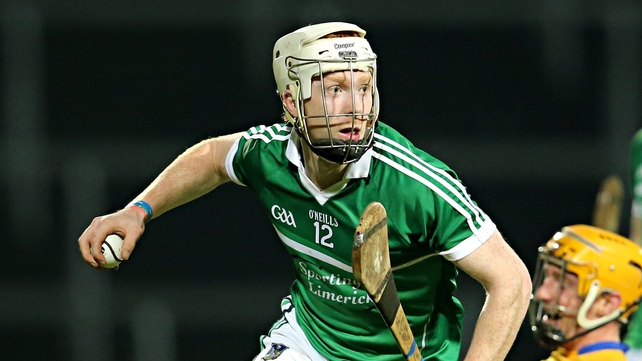 Limerick were Munster champions in 2013 and were given a bye straight into the semi-final this season.

But few people have been talking them up as potential provincial winners this summer, putting them behind Tipp and Waterford.

They were also behind Clare in the betting, though the Banner lost out to the Deise in their recent Munster semi-final.

"You know yourselves if you lose a few games you go down in the rankings straightaway," noted Lynch, who was part of the Limerick side that won last year's All-Ireland Under-21 title.

"We are going to take every game as it comes - we're playing Tipp. If we get over that we will take the next game after that, if we lose it we will do the same.

"There is no point getting carried away or listening to what people are saying outside. We listen to what we are saying inside in the group."

A win on Sunday would guarantee Limerick a place in the All-Ireland quarter-final amongst the last six teams in the All-Ireland race at the very least.