For the fifth year on the trot, Tipperary and Limerick will lock horns in the Munster hurling championship.  It's a latter-day rivalry that has produced some absorbing fare, imbued with high scoring and a couple of tight finishes.
After being reeled in late in by Limerick late on in 2013 and 2014, Tipperary held sway last year at the semi-final stage, producing a top-drawer performance that saw them hit 4-19 out of 4-23 from play as they surged home by 13 points.
Ahead of Sunday's renewal at Semple Stadium, the Premier County are again fancied to book their place in the provincial decider and so set up another date with Waterford in three weeks' time.
Limerick, after a barren 2015 at senior level, will no doubt be out to leave more of an imprint on this campaign. Last September's All-Ireland U-21 success has given hope that the county can mix it with the big guns into the future.
Tipperary have already sampled championship fare – a facile win over Cork in the rain on 22 May.
Despite the one-sided nature of that contest, Tomás Mulcahy feels that having a game under their belt is of benefit to Michael Ryan's side.
"People will argue that they didn't get much of a challenge against Cork but it was still a championship game - a big occasion in Thurles," he said.
"There was one stage in the second half when Cork did put some sort of a rally together, scoring four or five points to bring the lead back a bit - but the strength of Tipp was that they pushed on for the last ten to 15 minutes.
"The only worry for them is that they did have a valley period where they didn't score, maybe feeling that the game was won and took the foot of the pedal.  
"I'm sure Michael Ryan will be saying to his side that if you get an advantage against Limerick, make sure to push on and don't leave any chances."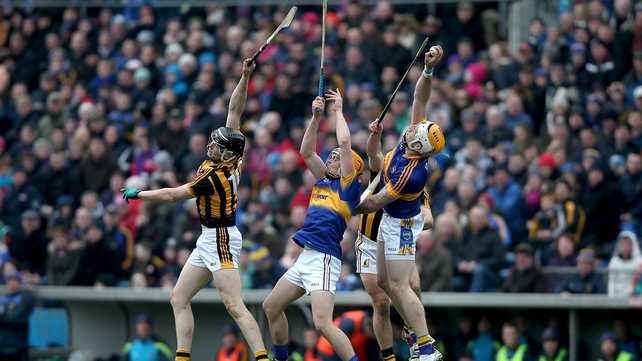 The criticism levelled at Tipperary in recent times is that they don't close out matches when they are in the ascendancy.
On that negative point, Mulcahy added: "They get themselves into great positions and then suddenly get caught at the post."
The Cork native was present at two league games where the Premier County let things slip.
"Against both Kilkenny and Clare, they were in very comfortable positions, had taken the lead but simply failed to push on and stretch out their lead," he explained.
"In the game of hurling, unlike football, a lead of three of four points is nothing. If you concede a goal, the opposition gets a momentum and it can be hard to quell that momentum in the latter stages.
"It has been a concern for a while. Tipperary have the ability, the undoubted talent to move things up a notch, to push on and kill the game.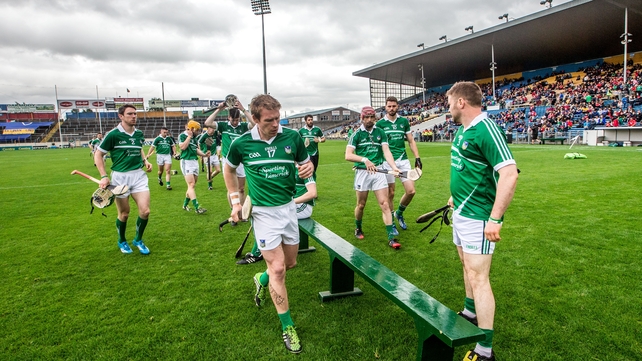 On Limerick, Mulcahy is expecting them to alter their approach from the tactics they employed against Waterford in the league semi-final.
"In the Waterford game, they went down the road of a sweeper system which they hadn't had a lot of time to put into practice.
"Some people will argue that it worked well for them in the first half but it completely collapsed in the second. They caused themselves endless problems with short passing around the middle, going backwards and losing puck outs."
The former All-Ireland winning captain does not see TJ Ryan going with the sweeper on Sunday and predicts that the Tipp full-back line will be targeted at Semple Stadium.
"The high ball will be used to try and unsettle Cathal Barrett and Mickey Cahill," he added.
"Both men are very good at attacking the ball but they haven't been tested with thw high ball. I expect Limerick to adopt that tactic and get rid of the sweeper. When Limerick go 15 against 15 they have the ability to match Tipperary."
However, when pushed as to who'll prevail, Mulcahy is siding with reigning champions.
"I think Tipperary have it in them to cope with what Limerick will throw at them. Limerick will out to make amends for a poor year in 2015 after promising so much the year before. Tipp have the greater firepower and it will be a major surprise if they don't win this match."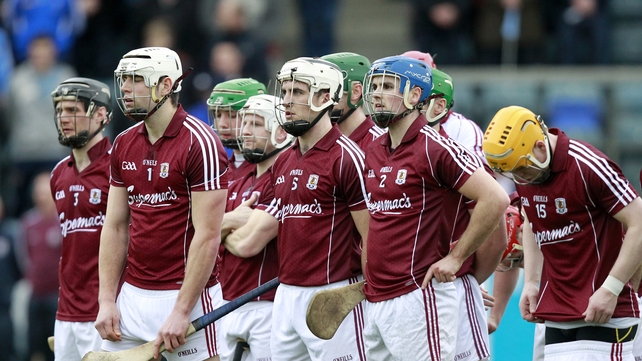 On the weekend's other provincial hurling semi-final, Mulcahy is tipping Galway to get over Offaly and so set up another date with Kilkenny in the decider.
"You would expect Galway to emerge. They didn't have the best of leagues and got relegated, but Micheál Donoghue came into the scene very late and maybe hasn't put his own stamp on things until very recently. They've got to forget about the league.
"There's an awful lot of unhappy supporters in Galway because of what happened to Anthony Cunningham and now the responsibility falls on the players to actually deliver.
"It's starts on Sunday against Offaly - a fantastic opportunity to get to a Leinster final."  
Live coverage of Tipperary v Limerick in the Munster SHC semi-final on RTÉ One, RTE Player and RTE Radio 1. Highlights of all the weekend's action on The Sunday Game from 9.30pm on RTÉ One.