Tipperary star Noel McGrath has a new-found appreciation of hurling and he simply cannot wait for the start of the Allianz League season this weekend.
The 2010 All-Ireland winner was last year diagnosed with testicular cancer and in April he underwent surgery followed by further treatment.
He made his Tipp return to a standing ovation as a substitute in the All-Ireland semi-final defeat to Galway, getting a rapturous reception from the Croke Park crowd.
McGrath says his illness has made him realise just how lucky he is to have his health and he is bursting to get stuck in to the league campaign, starting with Dublin at Semple Stadium on Saturday.
"It was something that I never thought would happen," he said, recalling his diagnosis nearly 12 months ago.
"It came up all of a sudden, there was massive shock for a few weeks and then after four or five weeks I just wanted to get back playing and get fit again.
"The support from around the country was great and it was great to get back. I'm looking forward to 2016 because I missed most of last year, I only played four or five games for Tipp, and I'm mad to get playing and get the jersey on again."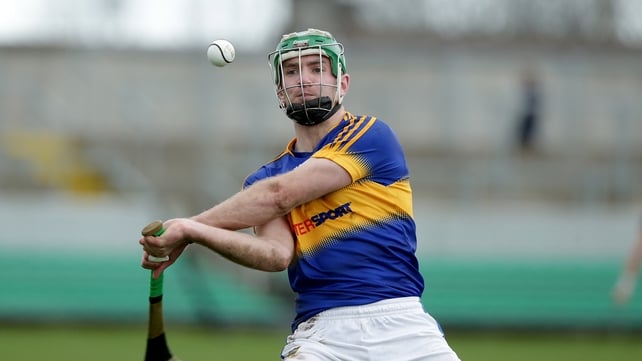 The 26-year-old former Young Hurler of the Year (above) continued: "Being able to play and being so lucky to be able to go out in Croke Park or Semple Stadium or wherever; it's really enjoyable.
"If you didn't want to do it, you wouldn't do it. I'm just delighted I'm able. It's given me a new perceptive and I just really enjoy it.
"Where else would you like to be in the summer? When it comes to the real crunch you just really enjoy being part of it."
Tipp are part of the ultra-competitive, six-team Division 1A of the League, with every team jostling to avoid relegation.
Dropping out of the top fligh is a real threat to every team in such a sprint-style competition, which means that getting off to a flying start is vital.
"To get a good start early in the year and to get everyone on the front foot with a bit of momentum is great," said McGrath.
"If you can keep that going from February, coming into April it's a good stepping stone coming into championship.
"There are five matches in the group stages and each is as tough as the other. It'll probably go down to the last round of group games, so we're looking forward to a seriously competitive league, pushing on to a semi-final and final at the end of it.
"We all want to win the league, the province and the All-Ireland - we're no different and that's what we're aiming for."