The absence of an All-Ireland hurling final replay was a contributory factor in a €500,000 drop in revenue for the GAA in 2015, according to their financial report released today.
Kilkenny's comeback win over Galway in September meant that for the first time in four years there was no replay required to decide the Liam MacCarthy winner.
The GAA announced that attendance figures for Central Council games dropped from 866,837 in 2014 to 826,072, resulting in a reduction in revenue of €2.7m or 9%.
The total revenue figures are down by €500,000 or 1% from €56.2m in 2014 to €55.6m in 2015.
Overall, however, the Association says it broke even for the year.
The Hurling Championship attendances were down 32% to 272,000 from 403,000 in 2014.
Football Championship attendances, however, were up by 19% to 553,000.
GAA finance director Tom Ryan said: "For the first time in a number of years we did not enjoy the luxury of a replay in an All-Ireland Senior Hurling Championship final.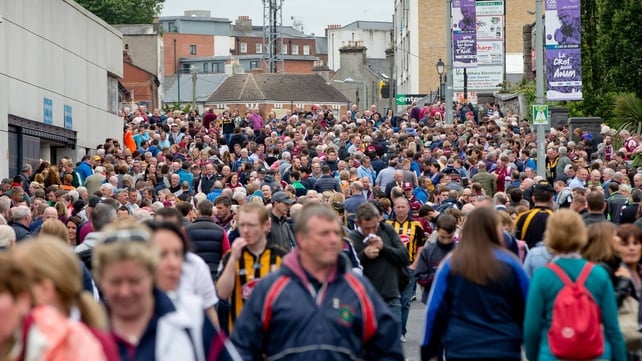 "But the fundamentals were such that we were able to sufficiently resource the Association and able to deliver on all our financial commitments and targets.
"2015 can perhaps be best characterised as a more realistic indicator of the underlying financial position of the Association than the replay years that preceded.
"Viewed in that light, the picture is a positive one."
Key Figures
All-Ireland series attendance figures dropped by 5% or 40,000
Gate Receipts for 2015: €26.7m
Average attendance per championship match up slightly at 19,000
Overall attendance revenues drop by €2.7m
Football Championship gate receipts grew by €1.5m to €12.8m
Hurling Championship gates down €3m – replay effect
826,072: Overall attendance at 43 Championship games in 2015
19,211; Average attendance at 43 championship games
Commercial revenues compensate – growing by €2.3m
Commercial Income for 2015: €18.4m