There is a confident air coming out of the Waterford camp ahead of Sunday's All-Ireland Hurling Championship semi-final against Kilkenny at Croke Park.
Such confidence, you would have to say is well-founded, based on the fact that the Déise have only suffered one defeat all year in competitive action. Their manager Derek McGrath brings an air of intelligence to the whole scenario and has expertly moulded the fearlessness of youth and huge experience.
Waterford are serious contenders again - and 70 minutes away from a first All-Ireland decider since 2008. On that occasion they met a Kilkenny team that were ravenous, and Waterford suffered as a result, losing by 23 points. There will hardly be such a mismatch this weekend.
The Cats are back where they want to be, hurling in August and with their sights firmly set on bringing home that familiar September prize. A number of high-profile personnel may have left the scene, but Kilkenny's conveyor belt and the presence of Brian Cody has them involved at the business end of the season once again.
"A lot of their young guns are proven winners; they have won All-Ireland medals at minor level and have beaten Kilkenny at underage"
Former Tipperary player and manager, and now RTÉ analyst, Liam Sheedy, is hoping that Sunday's semi-final will finally see this year's championship kick into life.
"It's been a dull hurling championship in terms of the high expectations that we had coming into it," he said
"All of the hurling purists are now looking forward to the championship taking off at the semi-final stage. We've seen patches of really good hurling, but only patches."
How both teams set up will be crucial on Sunday, with Sheedy adding "that there'll be a fair bit of homework done" in that regard.
Sweepers and systems have adorned the Waterford lexicon in their approach so far. At times, they have been more conventional.
The sight of Kilkenny's Richie Hogan picking up a lot of ball at around the halfway line and firing over points for fun has been a snapshot of the Cats' campaign.
In order for Waterford to reach the 6 September decider, Sheedy feels that an overly defensive approach will not reap any dividends against Cody's men.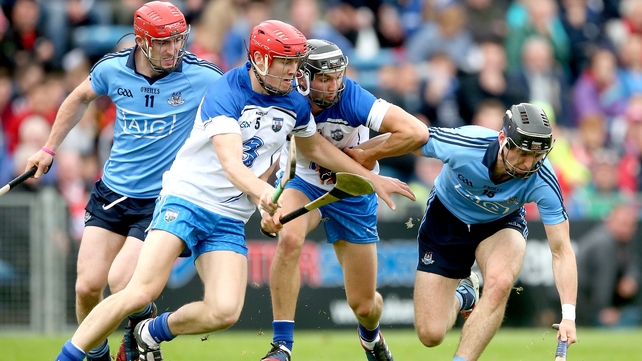 "Waterford probably were too defensive in the Munster final [against Tipperary]. In the first-half against Dublin, they didn't bring their normal energy and work-ethic to the game and that's what let them down in that half.
"In the second period, we saw a different Waterford. Straight after the break they scored 1-05 and then there was no stopping them. Quite simply, they pushed forward a bit more in numbers. If you play too defensive against Kilkenny, they'll pick you off and I'm certain of that."
Without the likes of Jackie Tyrrell and Richie Power, Kilkenny's task on Sunday will, according to Sheedy be "that little bit harder", with The Sunday Game analyst adding that the Cats "will have to bring a high level of intensity to their game" if they are to see off Derek McGrath's young guns.
That said, Sheedy was impressed with the win over Galway in the Leinster final.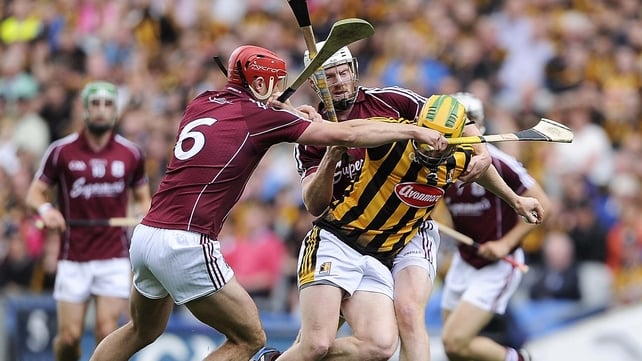 "Kilkenny did get a test against Galway side who hit them with a fair work ethic on the day. To get a score of 1-25, allied with a strong defensive showing, will have pleased Brian Cody. The only downside was that they did hit eight wides in the first half which, as it turned out, kept Galway in the game for long periods."
And while Waterford are expected to fully test the reigning All-Ireland champions, they must up their conversion rate in front of the posts if they are to emerge victorious.
"Waterford are fairly battle-hardened and have shown their steel this year in both league and Munster championship.
"A lot of their young guns are proven winners; they have won All-Ireland medals at minor level and have beaten Kilkenny at underage, which is a big plus. Playing the Cats can be a daunting task - a side who have won ten of the last 15 All-Irelands. It will be a big ask for Waterford considering where they've come from in the last year to expect them to topple the reigning champions.
"They'll have to convert every one of their chances. They have a tendency to hit a fair few wides in games and if their wide tally gets into double figures then I'd be worried. I would then give them no chance then of winning the game. They will have to up their conversion rate.
"I just feel at this point, Kilkenny will have a little too much for Waterford. I expect Kilkenny to be tested to the full in a game that will go right to the wire. For me, it's the Cats by two or three points."