While accepting that his side came through a tough battle with Limerick in the All-Ireland semi-final, Kilkenny boss Brian Cody doesn't believe that the stern nature of that test will leave them any better prepared for Sunday's decider than Tipperary.
The Cats boss is aiming to oversee a tenth All-Ireland success with the county, though nearly all pundits are expecting a tight contest at GAA HQ involving two teams who are no stranger to hurling's biggest day in recent years.
Tipperary were easy winners over Cork in their semi-final. In contrast, Kilkenny had to work really hard to get past the challenge of TJ Ryan's side by just two points in a match played in difficult conditions as the heavens opened.
Cody, however, is quick to dismiss the notion that his side now have the advantage after being pushed all the way on 10 August.
Speaking to RTÉ Sport, he said: "We had a ferocious battle against Limerick. I thought it was a great game. It was as tough a game as we've had in a long, long time. We had to be very good to beat an excellent Limerick side.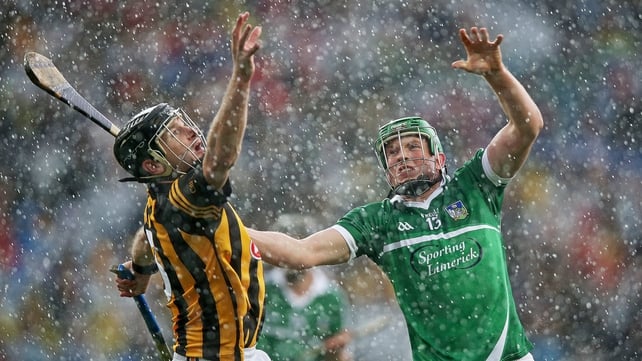 "Conditions were as tough you'll get. Both teams were very genuine. We got two goals which decided the game and we prevented them from scoring a goal.
"As for the final, I don't think the Limerick game is going to have a huge bearing on what will happen. It doesn't give us an advantage.
"Yes, we were glad to get a real test and a real challenge, but Sunday is a whole new ball game. Tipperary had a good win in their semi-final and their confidence is up."

When asked what impressed him about the Premier County's win over the Rebels, Cody spoke in general terms, preferring instead to concentrate on how his team are preparing for the final.
"I was at their [Tipperary's] semi-final. You do take notice of tactics and formations. It was a clear from a long way out that Tipperary were going to win. We still, however, have to go and prepare for the final. It's about getting ourselves ready and making sure we're spot on for the day."
"I pick a team with one thing in mind - to give us the best opportunity to win the All-Ireland final - Brian Cody
Not for the first time, Cody stressed the collective when talking about the players at his disposal.
"It's all about the panel and the strength of the panel," he added.
"Twenty six players will tog out on the day. Everybody wants to play in an All-Ireland final day but I pick a team with one thing in mind - to give us the best opportunity to win the All-Ireland final."
The Kilkenny manager has freshened up his squad this year, yet the competition for places is as strong as ever, with some notable names not guaranteed a place in the starting XV.
Competition is healthy and Cody has, as more often than not, an embarrassment of riches when it comes to naming a team.
"We have outstanding players - players that don't have to prove anything to anybody. Places are up for grabs. But the place to do the talking is on the training pitch and the field of play."
Watch live coverage of Kilkenny v Tipperary on RTÉ One from 1400. Also live on the RTÉ Player and worldwide via GAAGO.
Live radio coverage on Sunday Sport on RTÉ 1 from 1400.