By Joe Dooley
After the massive excitement of the football semi-finals last weekend, attention now turns to the eagerly awaited hurling final between Kilkenny and Tipperary. 
A huge rivalry has built up between these two teams over the last six years. This will be the fourth All-Ireland final between basically the same core group of players on both panels. They have also contested three league finals in that period. 
The Cats, without doubt, have had the upper hand in all these recent contests. However, Tipp did beat them in 2010 - stopping the 'drive for five' - and more recently only one point separated the teams after extra-time in the league final.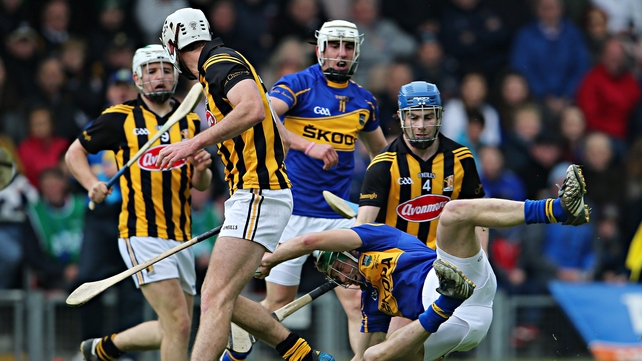 Tipperary should not lack confidence based on their form this year and overall record down the years against the Cats.   
Kilkenny have been very consistent since the start of the year without ever really hitting top form. They are, however, are now one game away from a clean sweep of titles in 2014.  
Brian Cody made no secret of the fact that they needed to improve and change the way they prepared after a poor championship run last year. Changes were made to the backroom team, new players were introduced, training commenced earlier and a system of giving all players game time in the league was brought in.
The net result was a league success which gave a vote of confidence to what they were doing and a much stronger panel from which to select the championship side.
Cody has found good new players in Padraig Walsh, Joey Holden, Mark Kelly and Cillian Buckley. The latter has established himself as an excellent wing-back.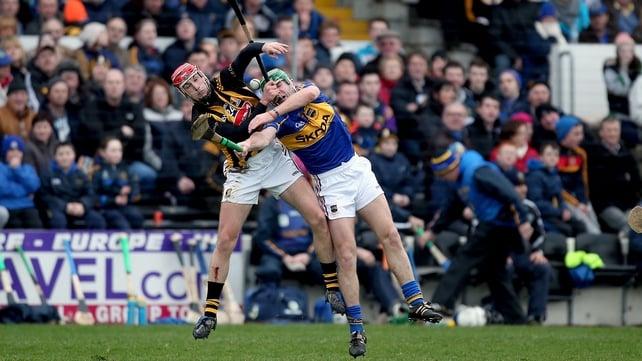 Today will be a huge test of character for the Black and Amber as there is no doubt they are not the dominant team of the 2007-2012 era - but they know how to grind out wins as shown all year and especially in the semi-final against Limerick when they were tested to the limit.
Tipperary have come into this final a little bit under the radar. After a slow start in the league they have gone on a great run of form only losing one game narrowly to Limerick in the championship. Prior to that, they were beaten by the Cats in the last minute of extra-time in the Division 1 final.
They have beaten all the other the top teams in knock-out stages of both competitions by good margins including Clare, Cork (twice), Galway and Dublin.  
In fact their demolition of the Rebels in the semi-final was by far their best performance. The only concern is that they have not had a real tight game to test themselves, aside from the opening 55 minutes against the Tribesmen.
The Premier County have plenty of leaders in their ranks and Eamon O'Shea too has unearthed a few new players who have strengthened his team this year with Cathal Barrett, James Barry and John O'Dwyer being the most impressive.
I was in Thurles when they beat Galway and that was the evening that their season changed. You could sense after that game that as a group of players they were very united and focussed and, like Kilkenny, are a team also on a mission.  
From a tactical view point it will be interesting to see how the Cats will cope with Darren Gleeson's varied, radar-like short puck-outs, which worked so well against Cork. They will be aiming to force him to puck them long and hope to win possession under the dropping ball. This is easier said than done.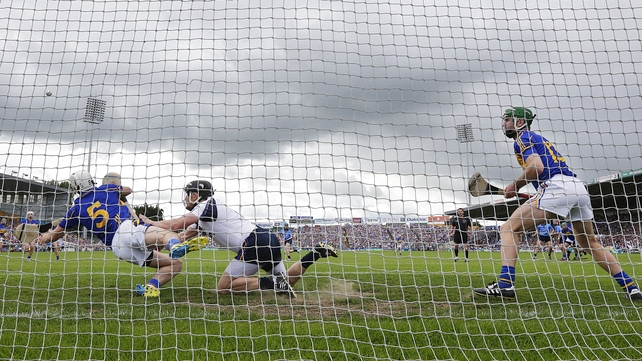 Some of the player match-ups will also be crucial to the outcome with both teams aiming to close down key players on opposing sides.
  
Kilkenny will look to get their match-ups right in defence with Jackie Tyrrell likely to pick up Lar Corbett and someone will most certainly be assigned to track John O'Dwyer. 
The Munster side will be paying special attention to curb the impact of Richie Hogan and TJ Reid in particular. They will also try to pull the Kilkenny backs out of position with plenty of movement up front, like they did in 2010.
The quality of players on the bench could also be crucial in a tight game and Kilkenny have a clear advantage in this area with many top class players like Henry Shefflin and Tommy Walsh to call on who could make a big impact in a tight game.
The bookies have installed the Leinster champions as slight favourites for this game and I feel that the closer we get to the game that the pendulum of favouritism is swinging back in Tipp's direction.
I expect the Tipperary backline, who have been brilliant all year, will hold the Kilkenny forwards to a respectable scoreline.
Midfield is likely to be a break even, even though Tipperary did completely dominate this sector against the Rebels. The big question is can the Kilkenny backline contain the very impressive Tipp forwards? I expect they can with some key battles to be won in this area. It is going to be tight.
Eamon O'Shea's charges are the team with the greatest momentum coming into this final and could win well if their attack really flourishes.
However, I think Kilkenny have that stubborn streak to their game this year and I expect them to come through by a very tight margin.   
Watch live coverage of Kilkenny v Tipperary on RTÉ One from 1400. Also live on the RTÉ Player and worldwide via GAAGO.
Live radio coverage on Sunday Sport on RTÉ 1 from 1400.