By Joe Dooley
Limerick hurlers head into Sunday's All-Ireland hurling semi-final with Kilkenny in a great position, as underdogs, with all the pressure on their opponents, whom they have not beaten in the championship in 41 years. 
They have bounced themselves back into serious contention for All-Ireland honours after a very impressive 4-26 to 1-11 victory over Wexford in a very disappointing quarter final.
TJ Ryan will not be too concerned about the one-sided nature of this game. In fact, this may be a bonus as they had already played two tough games against Tipperary and Cork and are now heading into the Croke Park clash a confident and very fresh team. 
The bottom line is that Limerick are now back in an All-Ireland semi-final for the second year in a row with an opportunity to make amends for their display last year (against Clare) when the occasion seemed to get to some of their players.
On the law of averages this should ensure a much better performance by the team on Sunday. 
I said before the quarter-finals that Limerick have as good a chance as any of the teams left in the championship of going all the way.
They now remain one game away from a final appearance against Cork or Tipp, both of whom they have beaten in championship hurling in the last 12 months. The need for total self belief in their own ability will be more important than any other factor in TJ Ryan's side winning Sunday's game.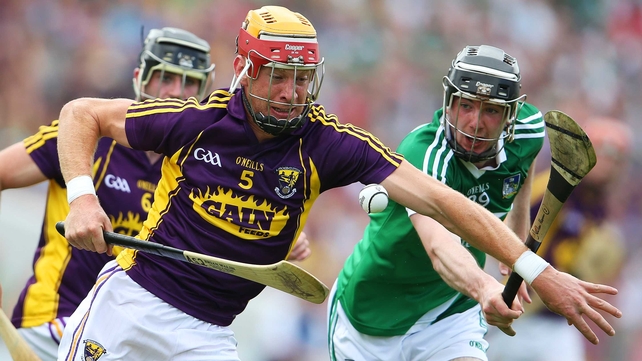 Their strengths lie in the fact that on average they are a young team, most of whom are in their prime and who are physically strong and extremely mobile with plenty of top quality hurlers.
Only Seamus Hickey and Donal O'Grady played in 2007 final against the Cats. 
The ease with which they disposed of a Wexford team, who had beaten the All-Ireland champions Clare and Waterford, underlined their ability. In hindsight, if they had taken their chances against Cork they could also have retained their Munster crown. 
The Limerick half-backs were much tighter the last day than against the Rebels and their forwards stepped up their individual performance levels particularly Shane Dowling, David Breen and Declan Hannon (who seems best positioned at centre forward). 
An even better performance will be required on Sunday next.
The expected return of their captain Donal O'Grady will also strengthen their line-up. 
Kilkenny head to the semi-final as reigning Leinster champions something they have not achieved since 2011.
They are a team who have basically won all before them this year to date and they still have plenty of room for improvement.
The four-week lead in to this game is what they were traditionally accustomed to and this should help their preparations particularly as they have a few players recovering from injuries. 
While easily accounting for Dublin in the Leinster final, there was a long period in the second half of that game when the Dubs were completely on top, but they failed to take their chances. In the end the Black and Amber ran out easy, but by no means impressive winners.
Brian Cody and his backroom team have managed to really strengthen their panel this year by giving young players like Padraig Walsh, Joey Holden and Mark Kelly opportunities to stake a claim for places, while rotating some of the more experienced performers.
The competition in the squad for first team places is intense leading to high-quality training games.
From my days with Offaly, it was the competitive matches in training that sharpened you more than anything else for the match day games. Soft training games are a waste of time. 
I expect Kilkenny will have some changes from the Leinster final team with a number of players likely to come into reckoning for starting places such as Henry, Tommy Walsh, Michael Fennelly, Kieran Joyce and Richie Power.
The Cats forward line has not been firing on all cylinders this year with an over reliance to-date on TJ Reid for scores. Not enough players are performing consistently well up front.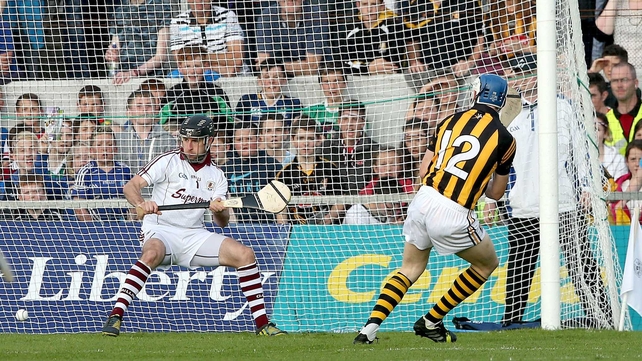 Brian Cody will be looking for a big improvement in this sector as there is no doubt but Limerick will pose a much stiffer challenge than any of the teams they have played this year. 
Limerick, on the other hand, will take encouragement from how teams like Tipperary in the league final, Galway in the Leinster semi-final, and Dublin, Waterford and Cork in last year's championship - all ran Kilkenny close or beat them. 
There is no doubt they are not the team of 2006-2012 and are beatable.
The Cats, while not particularly impressive all year, are still winning games and I think that this year they are a group of people on a mission to reach the summit one more time. 
Their experience, craft and greater strength in depth in their panel should be just about enough to edge out what will be a very determined Limerick team.
A Treaty victory would not be a major shock but they would need to get off to a good start and play the game at a high tempo.