By Joe Dooley
Dublin, the current Leinster champions, will be aiming to win back-to-back provincial titles this Sunday.  
They come into this game very much under the radar having defeated Wexford three weeks ago in a low-key semi-final in Wexford Park on a score line of 0-22 to 1-14.
Dublin looked impressive that evening and once they went ahead before half-time they never looked like losing that game. In the process they contained a strong Wexford team, ensuring they scored just 1-08 from open play, with only 0-03 points from play in the second half.
Anthony Daly's side are a team who have grown hugely in confidence and self-belief and those traits were very evident that evening. 
They never panicked, even when Wexford were pressing hard and they managed to get their scores easier, finding players in space and taking their chances. 
Conal Keaney and Alan McCrabbe were very impressive up front with all others putting in solid displays, especially Paul Schutte when moved to full-back to curb the threat of Conor McDonald.
The likely return of Danny Sutcliffe will be a huge boost to them.
"It's three years since the Bob O'Keeffe Cup was lifted down Noreside and that's a long time by their standards"
Dublin suffered a heart-breaking All-Ireland semi-final defeat to Cork last year and I'm sure their number one aim this year is to reach the final.
The best way to achieve this is to retain their Leinster title and avoid any banana skins along the back-door route.
I have absolutely no doubt but Kilkenny are thinking the same way and this will guarantee an extremely competitive encounter on Sunday.
It's three years since the Bob O'Keeffe Cup was lifted down Noreside and that's a long time by their standards.
These two teams have built up a healthy rivalry with Dublin getting the better of the Cats over the last couple of years, beating them in last year's championship replay and this year's league encounter in Parnell Park. 
Kilkenny did beat the Dubs in the Walsh Cup final in Croke Park earlier this year. 
Funnily enough, even though Dublin won the league game, the Cats may have learned the more from that game with their defence in particular finding it very difficult to curb the powerful running of Sutcliffe and others. This has definitely influenced Kilkenny's team selections since that game.
Brian Cody will have been very pleased to overcome Galway last weekend at the second time of asking in a tough battle. The return of Brian Hogan to centre-back and Jackie Tyrrell to corner helped tighten their defence from the drawn game. Padraig Walsh and Richie Hogan were excellent both days.
Kilkenny's forward line, while working very hard, is struggling to find any fluency, and has a big reliance on TJ Reid for scores from play and placed balls. In reality, all the other forwards used over the two games with Galway struggled to get scores.  
I would also not be surprised if Cody and his selectors ring more changes on the Kilkenny starting team. The availability of Michael Fennelly could be crucial as his presence would make a big difference to the team. 
Dublin will not relinquish their crown easily but I expect Kilkenny to just about scrape through on the basis that it is hard to beat the good match practice they got against Galway. They beat training sessions any day.
Kilkenny also have a very strong subs bench from which to select and this could be vital.
Clare to overcome stiff Wexford challenge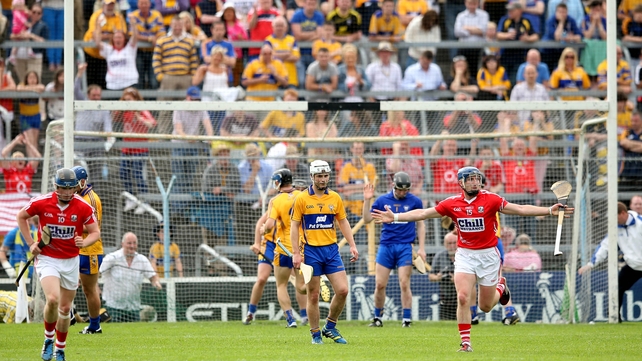 Clare host Wexford at home on Saturday and will be hoping to get their championship ambitions back on track after a disappointing defeat to Cork in the Munster semi-final.
Clare started well in that game but threw in the towel long before the finish, which was disappointing for their supporters.
This is a very tricky assignment for Clare, given that Wexford are likely to come into this game eager to prove that they are much better than we saw them against Dublin. They have also been boosted by their Under-21 team's progress to the Leinster final.
I fancy Clare to come through in this game on the basis that they will not wish to relinquish their All-Ireland title at home in Ennis. It is an inconceivable outcome for Davy Fitzgerald and Co.
The Clare charge to retain and win back-to-back titles commences in earnest this Saturday. Watch this space closely.
Galway men to bounce back against Tipp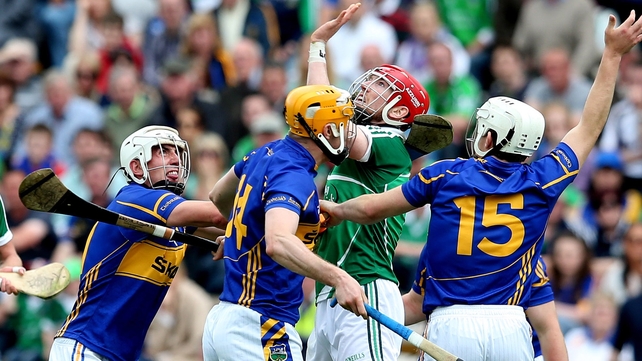 Both sets of players and managements in this eagerly-awaited tie are under pressure to get a result in Thurles. Expect plenty of passion in this one. Tipp and Galway have served up great games down the years.
Tipperary have suffered two disappointing defeats (both in Thurles) on the trot in the league final to Kilkenny and in the Munster semi-final to Limerick. The nature of the defeat to Limerick has raised the same questions again regarding the character of the team.
Eamon O'Shea has brought in former manager Liam Sheedy to help get his team back on the road. Liam has a great presence in the dressing room and his enthusiasm for his county to be successful is infectious on those around him.
This will be worth a few points to Tipp as he is likely to be working on the mental side of their preparations as much as the physical.
Galway supporters left Tullamore last week questioning the character of their own team.
They have a fine team but they seemed to lack the belief that they could beat Kilkenny, with many players not getting into the game the way they should be. 
Whoever comes through could progress well in the championship, but Saturday evening will be all about getting a result.
The bookies have installed Tipp as warm favourites, but I think Galway may shade this one on the basis that the two games with Kilkenny will stand to them, and I just think they are in a slightly better place mentally than Tipperary and under less pressure.
Their backs are performing well and if they can improve their discipline and get a bit more from their forwards, then they could progress.