By Joe Dooley
Without any doubt this year's Championship has been the most exciting for a long number of years and it reaches its climax today with the meeting of the Banner and the Rebels in what will be a massive occasion.
Both teams have qualified for the final on merit and it is all now down to who can deal with the pressure of the build-up and perform best on the day.
There are both very young and fast teams who are playing with confidence and know each other very well.
Clare have been the real surprise packet this year and have improved with every game played.
They are very similar in many ways to the Clare team of the 1990s in that their backs hurl from the front and hunt in packs and their forwards work extremely hard to put the opposition under pressure.
Their use of a sweeper system has worked really well for them keeping it tight at the back and creating space up front.
"They are very similar in many ways to the Clare team of the 1990s in that their backs hurl from the front"
They were particularly impressive in their last two victories over Galway and Limerick, which they won with a bit to spare.
As the year progressed they have also been much more economical in converting their scoring opportunities.
They are, without doubt, a team really growing in confidence and playing with a swagger.
Davy Fitzgerald is an extremely passionate manager and I expect him to have a couple of new tricks up his sleeve for today's game.
Cork have also been very impressive, beating Clare comfortably in the first round and deservedly overcoming stiff challenges from both Kilkenny and Dublin on the way to the final, even though it is noted that both these teams were reduced to 14 men at crucial stages in those games.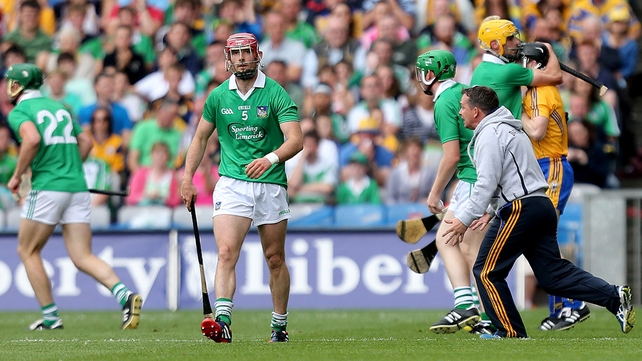 Their only blip was their Munster final defeat to Limerick when they themselves were reduced to 14 men before half-time.
Jimmy Barry-Murphy has had to rebuild this Cork team following the loss of a number of players since last year and he has done a brilliant job.
New leaders have emerged in the team and Cork are not relying on any one or two individuals with their strength more in the overall balance of the team.
They are extremely mobile and skillful and these qualities, more than any other, have got them to the final.
Their backline has also played extremely well in the last two games and the return of Brian Murphy will further strengthen this area. JBM is and has been a lucky general for Cork and sometimes that counts.
Both counties have being experiencing a festival-like atmosphere over the last couple of weeks with the pressure and excitement mounting as the game approaches.
How these young players, playing in their first final, cope with this level of attention and excitement could have a big bearing on today's game. Many of them will have been highly sought-after for press and broadcast interviews.
I can still recall our press night in Tullamore before my first final in 1984 and trying to avoid an interview with Raymond Smith, the chief reporter for the Sunday Independent at the time.
We were eating in the local hotel after training and he was waiting to ambush me in reception so I decided to exit via the kitchen and make a run for it.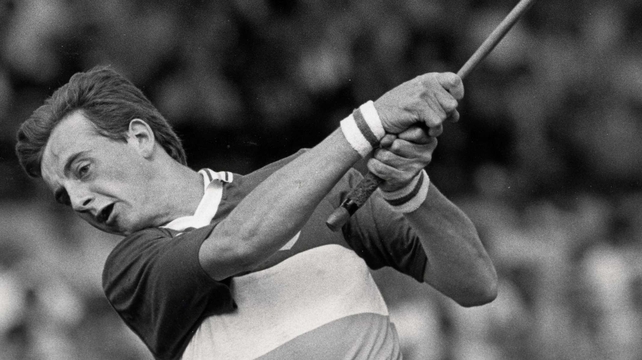 Raymond, being an experienced journalist, suspected a getaway and cut me off as I rounded the corner at the back of the hotel.
We actually nearly knocked each other down. This was pressure I could have done without at that time.
As I got older and more experienced, interviews before games never bothered me.
The main thing as a player is to try and avoid getting steered into talking about yourself.
The bottom line is that the pressure of the build-up can get to players and both managers will have worked hard to mentally prepare their teams to cope with the hype and remain focused to perform today but sometimes this is much easier said than done.
"Will Cian Dillon pick up Cork's danger man Pat Horgan?"
As regards the game, I think both teams will be targeting getting off to a good start to settle themselves and put the opposition under pressure.
Clare, in particular, have benefitted from good starts in their last two games and proceeded to hurl with confidence.
Both managers will be hoping to match up players that give them best advantage and I expect a lot of positional switches early on.
There has been a lot of talk about Brian Murphy marking Tony Kelly but there will be a number of other match-ups that could have a big bearing on the game.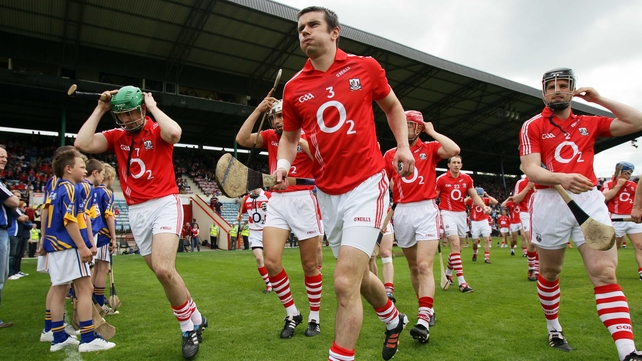 Will Cian Dillon pick up Cork's danger man Pat Horgan? Who will pick up Clare's Darach Honan and Podge Collins and Cork's Luke o Farrell and Pa Cronin?
I think discipline will be crucial as any frees conceded within 90m of goal will be converted with both team's carrying top class free takers.
Midfield will also be a crucial area to win with both defenses likely to be on top.
There has been a lot of speculation about how Cork will cope with Clare's tactics of playing a sweeper and their short passing game with very little focus on Cork's style of play.
This may work to Cork's advantage in that they are coming into game with less focus on their players and style.
A goal for either side at any stage in this game could be the deciding factor.
Clare have been improving all year and if they can keep up their good form are in with a huge shout, however, I expect Cork to shade this encounter on the basis that they have the athleticism and hurling ability to match Clare's key players.
I expect their own forwards and midfield to edge out enough scores to get home by a couple of points.
Live television coverage of the All-Ireland Hurling Final between Clare and Cork from 14:15 on Sunday 8 September on RTÉ Two and RTÉ.ie (Ireland only). Live radio coverage of all the day's action from 14:00 on RTÉ Radio 1, RTÉ RnaG and RTÉ.ie (Worldwide).