By Joe Dooley
I'm sure the Kilkenny players and management were very relieved to have had a couple of weeks to prepare for today's All-Ireland quarter-final with Cork (throw-in 2pm).
They have had a tough few weeks coping with the loss of key players through injury and playing five tough Championship games.
The last two in particular, against Tipperary and Waterford, were both pulsating knock-out encounters that went right down to the wire.
Their victory over a very game Waterford team was one of their best wins ever as their character was tested like never before.
When the Munster men drew level with a goal in the second half of extra-time you would have expected the favorites to fold but instead they tagged on three great points from play to seal a famous victory.
That passage of play could yet prove to be a key turning point in their year.
There is no doubt that, as a team, they are struggling to find fluency to their play and are not rattling the onion bag as regularly as they normally do. It's hard to believe that they have only managed to score one goal from play in five and half games and conceded eight.
"For Cork to beat Kilkenny they will need to up the work rate all over the field"
As I said in my preview before the Waterford game, all they want to do for now is keep winning and address the lack of goals when they get a chance to do so on the training field.
I would expect a completely fresher and sharper Kilkenny team to take the field today. With the break and a number of key players getting fitter they are building momentum and if they can get over Cork they will take beating.
Their biggest danger is complacency and today's game against Cork will require a much better all round performance than was displayed against Tipperary or Waterford if they are to advance.
This is a very tricky game for the Cats, who because of these victories, are expected to advance but if they are thinking this way down Noreside then that is the rock they could perish on.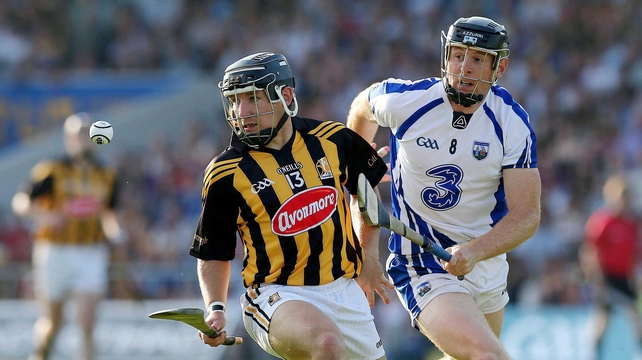 Brian Cody is getting back into a situation where he now has serious competition again for places.
The return of Michael Fennelly is a huge boost and helped turn the Waterford game. Richie Hogan, Colin Fennelly, Eoin Larkin and Richie Power in particular have all lifted their game in recent weeks.
Henry Shefflin's selection in the starting XV does not surprise me.
He needed to start a game and resume the free-taking duties. His inclusion gives the team a much stronger look.
Further improvements will be required from these and others to get over Cork who have a very young and fast team and if given space will punish you. Henry is unlikely to be started.
Cork were boosted by the news that Pat Horgan has been cleared to play following his sending off against Limerick in the Munster final and nobody would disagree with that decision.
The Rebels never really clicked into gear in that game even though they should have been a few points ahead at half time with the amount of possession they had but failed to make good use of it.
The sending off of Horgan just before the break really finished the game as a contest.
Jimmy Barry Murphy will have been very disappointed with his team's performance and you would expect a big improvement for this weekend.
The big loss of their under-21 team to Tipperary since that game will not have done much for the confidence of the younger players.
Their forward line came in for a lot of criticism after the Limerick game but, in fairness, they were down a man for all of the second half and playing into the wind.
Both Pa Cronin and Seamus Harnedy in particular worked very hard but more is required of Conor Lehane, Cian McCarthy and Luke O'Farrell. 
Shane O'Neill was Cork's best player on the day and he got good support from Conor O'Sullivan and Christopher Joyce.
Remember they had a very good win over Clare and I think they underestimated how good Limerick are in the Munster final. Cork are a better team than we saw in the Gaelic Grounds.
For Cork to beat Kilkenny they will need to up the work rate all over the field and I think that they need a better balance to the type of players they start in the forward division.
Michael Cussen may be an option from the start. Many of the Cork players up front are very similar type hurlers.
More direct ball into the danger area might create more goal chances. Remember Cork have not scored a goal in two Championship games this year.
Nothing would give Cork greater pleasure than to knock Kilkenny out of the Championship but I do not think it will happen this afternoon.
Kilkenny will focus on getting their own game right and I would expect them to get through with a few points to spare with their greater experience and overall strength of their back line being the key factors.
Live television coverage of Cork v Kilkenny and Galway v Clare from 13:30 on Sunday 28 July on RTÉ Two and RTÉ.ie (Ireland only).
Live radio coverage of all the day's GAA action from 14:00 on RTÉ Radio 1, RTÉ RnaG and RTÉ.ie (Worldwide).