Ireland will be trying to find a balance between youth and experience when they take to the field for the EuroHockey Championship qualifiers in Dublin this weekend, according to captain Katie Mullan.
The Green Army are set to host Poland, Czechia and Turkey respectively at Sport Campus Ireland on Thursday, Saturday and Sunday. There is just one qualifying place up for grabs for the finals, which will be held in Germany in August of next year.
---
Ireland finish 11th at World Cup after defeat to China
---
The hosts come into the tournament as the favourites at 13th in the latest World rankings, with the Czechs 23rd, Poland 27th and Turkey 33rd.
Ireland have had an up and down 18 months since they finished sixth at the last EuroHockey Championship in The Netherlands in June of last year.
They failed to emerge from their pool at the Tokyo Olympics last July but bounced back to qualify for the World Cup. Another trip to The Netherlands ended in disappointment though, as they finished bottom of their pool and had to settle for 11th place overall.
"This group has had a huge turnover since Tokyo last summer with retirements," captain Mullan said on RTÉ's Game On.
"We've a lot of young players with a lot of flair and a lot of talent. We're just trying to get the balance right between sharing the experience of some of us older players with those young players, but also keeping their youth and flair out on the pitch.
"We learned a lot at the World Cup this year. We know that we can put it up to the best in the world. This week we have to take control and bring our level to the game, and it should be a fun week.
"We've worked on a lot since the summer. We've focused a lot on the training pitch on what we need to do, and the basics we need to bring.
"This week we'll have a lot of the ball and we'll be controlling the game, so we have to front up and perform in that environment."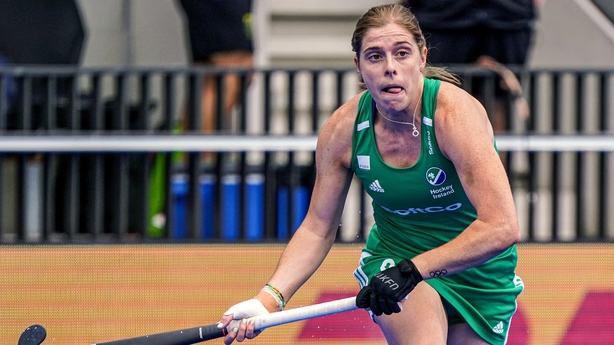 Pushed on which specific areas the squad had tried to work on, Mullan added: "In the modern game of hockey, penalty corners are a huge opportunity, both for scoring and also for ensuring that you don't concede.
"That's been something that we've definitely put huge focus on following on from the World Cup, and we hope that we can put into play this week."
The squad will be looking to maintain their excellent recent record, which has seen them go to the last Olympics, the last two World Cups, and the last three European Championships.
"In international sport we know that pressure is a privilege," Mullan adds.
"We had experience of that last August when we played in the World Cup qualifier in Pisa, which was a must-win tournament for us to go to the World Cup earlier this year
"So we have a little bit of experience in that area, which we'll lean on. We know that the most important thing for us is to drive the level of performance this week that we're capable of, and which we've shown at the World Cup this year.
"If we can bring that standard of hockey to the week then it'll be the most enjoyable style for us to play. The European Championships, the A division, that's where we want to be.
"It's where we've been the last two Europeans, and we want to make sure that we're competing in that next year. To do that there's only one spot available from this week's competition.
"We'll take it one game at at time and all our focus now is on Poland on Thursday."
Ireland EuroHockey qualifier fixtures (all at Sports Campus Ireland, Blanchardstown) :
18th August: Ireland v Poland, 7.30pm
20th August: Ireland v Czechia, 1pm
21st August: Ireland v Turkey, 1pm