If some of Ireland's pre-Olympic performances are anything to go by, the Irish hockey team can be quietly confident about the impact they can make in Tokyo this summer.
The 2018 World Cup silver medalists are in a highly competitive pool alongside Great Britain, South Africa, Netherlands, Germany and India in the group stage of the women's tournament.
Just a few short weeks ago, Ireland beat Team GB for the first time and ultimately drew the series 1-1.
Ireland 1-1 GB - Chloe Watkins levels it up with a terrific goal #RTEsport pic.twitter.com/4eQoOiM16M

— RTÉ Sport (@RTEsport) March 14, 2021
Coupled with the drawn series against 2018 World Cup bronze medalists Spain in January, Ireland are getting valuable match time as they hone their preparations for their first Olympics appearance.
Chloe Watkins, who scored one of the decisive Irish goals against GB, has been a mainstay of a successful side in recent years and is feeling confident about building on the highs from the first part of this year.
"It was really great to get a good result but more importantly the convincing performances was the most pleasing part of it, so we've taken great confidence from that and there's still a few months of training to go so that's always exciting," says the FBD brand ambassador.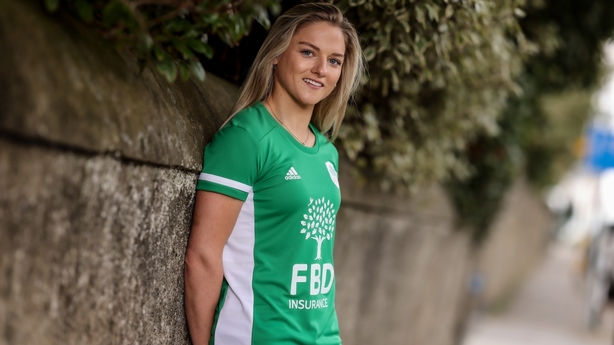 "It was nice to get a goal but it was also a nice team move. It was something we had worked on as well, just the turnover from a press situation, so it was really good execution to get the ball to me."
While that move worked to perfection, and given that Ireland will face GB again in Tokyo, did they show their full hand or were there moves that have been kept in cold storage in order to spring further surprises?
"There are certainly going to be some set pieces that we'll be working on over the next while," Watkins tells RTÉ Sport.
"It probably be corners and those kinds of things where you can keep something up your sleeve until tournament time.
"So we'll be certainly working on them and trying one or two surprises. But all in all, you do have to play tactically in a style that you're going to be playing in the summer because you just have to work on it that much. But hopefully, we can keep a few things concealed."
The style and tactics have shifted to something more attack-minded and free-flowing since Sean Dancer became Ireland head coach in 2019.
And they come in with experience of the ups, downs and general vagaries of tournament hockey, including how to manage mental and physical recovery between games.
"The World Cup, looking back now, is going to be such a great experience to be able to draw on," says Watkins.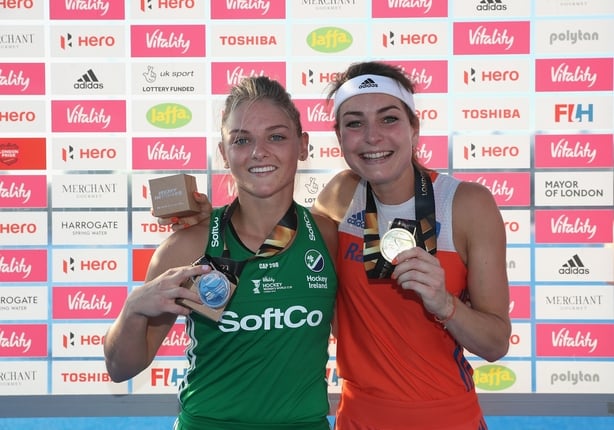 "The conditions in London (in 2018) were exceptionally hot and the hardest we've ever played in - and we've played in Malaysia and South Africa - but it was just by far the hottest and we weren't expecting that.
"So I think that's going to be something to draw on in Tokyo. It's supposed to be incredibly humid and hot. Certainly from a recovery point of view, and how we handled the mental side of things in the World Cup, we were very much on a game-to-game approach and once the game was finished, re-setting for the next game, and not staying too high and not getting too low and managing your emotions once you get into the tournament, so it's going to be a great experience for us to draw on and hopefully a positive."
Watkins can also draw on the experience of playing for clubs in Spain and the Netherlands.
"It was very beneficial. Playing in different leagues is a great way of improving as a player. Spain and Holland both have very different styles to what's in Ireland and the one v one attacking of Spain was exciting to play in and then in Holland it was just free-flowing, give-and-go hockey where it's just 100% all the time," he says.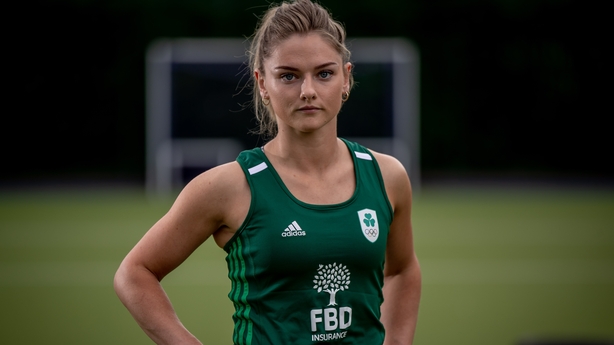 "I would encourage people to get away and experience different leagues but I'm glad to be back now and it's nice to be training with the girls."
However, due to the linguistic challenge, Watkins isn't planning on any mid-game spying mission against the Dutch - although she would have a better chance of understanding the communication between Spain's players if they are to meet in the knockout rounds.
"I studied a bit of Spanish in college so I have a better grasp of Spanish - probably not now but I did back then," says Watkins.
"I was terrible at Dutch. I was just so bad at it. I went with a girl from my team as well and she was so much better. She just picked it up and all I could get was 'links en rechts' which is 'left and right' and very, very minimal, so I'm not much use to us."
But the main plan is to make the most of the opportunity to mark the big stage just as the Irish team did at the World Cup.
"When an opportunity like this is presented like the World Cup did, we know we have to grab it with both hands and that's exactly what our mindset was at the World Cup."