Australian Sean Dancer has been announced as the new head coach of the Irish senior women's hockey team.
Dancer brings a wealth of experience to the role, having represented Australia at Under-21 level, and takes over from Graham Shaw who stepped down as Ireland head coach in March to take up a similar role with New Zealand.
Dancer began his coaching career while playing for the Heracles club in Antwerp, Belgium. He became national coach for the Belgian Under-16 women's squad in 2007 before moving to New Zealand in 2009 to be High Performance Manager for the Wellington Hockey Association.
Following this, he held several pivotal roles within Hockey New Zealand, including assistant coach to the 'Black Sticks' men's squad, coach to the U21 women's, and then assistant to the senior women's side – where he has been positioned since 2014.
While in the latter role he guided the team to a fourth-place finish in Rio in 2016, along with securing Commonwealth gold success in 2018.
In January 2019, he took on the interim head coach role, with the purpose of guiding the team into the new FIH Pro League competition, with the team within striking distance of a top four/semi-final position after the first half of the competition.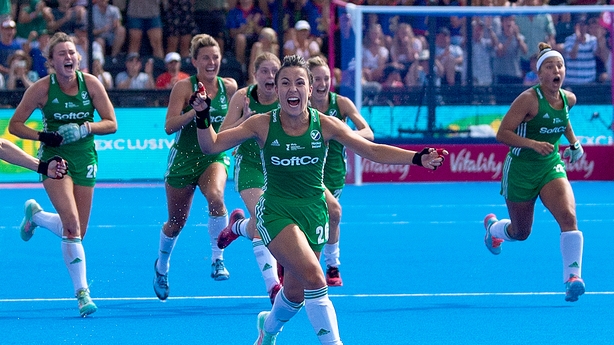 Speaking on the move, Dancer said he had thoroughly enjoyed his time with Hockey NZ over the last 10 years. "Apart from developing some great NZ friendships, I have also had the opportunity to coach with, and learn from, some of the world's best coaches, including Mark Hager and Shane McLeod.
"I am grateful and proud of the team's progress and their achievements to date.
"To be provided with the chance to lead a quality programme and team on the world stage, is something that I have personally aspired to for a long period of time. I am grateful to Hockey Ireland for this opportunity and I'm excited to continue, and add to, the team's world-class performances over the last 12 months."