With the Irish public being urged to maintain social distancing and self-isolate if required, we are increasingly looking for movies to watch, books to read and rooms to clean.
RTÉ Sport is speaking to our sports stars and asking how they're using their time and tweaking their training routines to stay fit and healthy.
Today it's the turn of Irish hockey star Nicci Daly.
---
Shane Lowry on Narcos & porridge
Aine O'Gorman on burpees & beans
---
What's the first thing you do in the morning?
The first thing I do is a workout, whether it's a run or a gym or bike session. I always try to do this first thing. I find it sets me up for the day and motivates me to be productive for the rest of the day.
What's your favourite exercise?
Probably bench press.
Is there one particular skill you practice every day?
I have been practising a lot of skills over the last couple of days. It has really brought me back to my youth of playing in the garden. It's a challenge because its been so long since I have done anything like that so it gives me something to try to achieve and learn new skills while I am at it.
Day 4 #socialdistancing skills. A bit of target practice 🎯 today in the garden! 4 different heights, one bottle of sun cream! Challenge on! Sorry parents! #washyourhands #stayhome #stayactive #covid_19 #CreateDontContaminate @20x20_ie @RTE2fm @FIH_Hockey @AIGIreland @DudePerfect pic.twitter.com/Mn3cRsN5Dv

— Nicci Daly (@NicciDaly22) March 20, 2020
Netflix and chill or a nice evening jog?
Oh no, I don't go outside the door once it gets dark so I am definitely a Netflix-in-the-evening person. I am currently watching 'F1 Drive to Survive' series 2.
Name one book you want to read?
I am not much of a reader, but I did start Relentless all about the Cork ladies football team and their journey to 10 all Irelands. I think I will probably finish that to stay motivated.
On a scale on 1 to 10, how good are your DIY skills?
I'm going to say 10! But I have absolutely nothing to back it up with yet. But I have spent the last few months looking to invest in a place that needs some heavy renovating with the intention of doing it myself so watch this space!!
Have you a favourite pre-training meal to help you through a tough session?
I like something filling. I am really not fussy I just can't be starving at any point during a session so usually a pasta meal or something similar. I make a vegetarian pasta dish regularly that I like.
Name one movie you want to watch?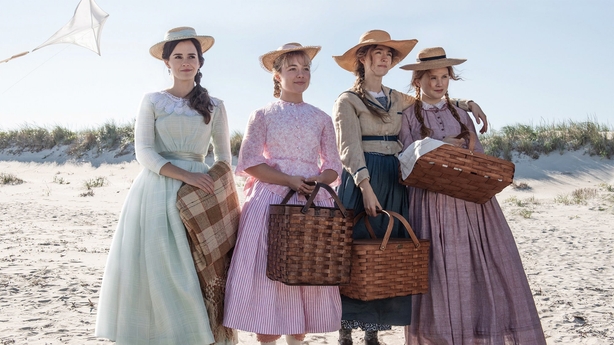 Little Women.
What's the best way to stave off boredom?
Do something new! Learn something new. Challenge yourself, it can be something really small. Do the things you always say you don't have time to do.
Have you any tips for training at home?
Allocate a specific time to train because sometimes its easy to put things off when you're at home and no one is telling you to do it. You don't need any equipment to workout. Body weight exercises in a circuit are just as much a killer as any weight session. Think of all the exercises you usually do with weight and do them without, just increase the reps. Set yourself daily goals. Be creative.
Name one documentary you want to see?
I love documentaries. The Boys in Green is something I've been meaning to watch. My uncle Michael Carwood was the sports editor for The Irish Press back in the day covering most of the journey and he actually wrote the song "Come on ye boys in green" so it is always talked about in our house.
Have you discovered any new music or podcasts?
Not any new music but I have been listening to all my favourites like The Beautiful South , Fleetwood Mac and Mary Black for an evening wind down.
Is there one piece of housework you can no longer avoid?
Yes, all of it!
Favourite room of the house to spend time in?
The kitchen, best views and close to all the food.