With the Irish public being urged to maintain social distancing and self-isolate if required, we are increasingly looking for movies to watch, books to read and rooms to clean.
RTÉ Sport is speaking to our sports stars and asking how they're using their time and tweaking their training routines to stay fit and healthy.
First up, we have Open champion Shane Lowry.
---
What's the first thing you do in the morning?
First thing I do in the morning is make a coffee for Wendy and then make a pot of porridge for everyone 
What's your favourite exercise?
At the moment I'm quite enjoying going for a little jog to clear my head. I do like a good strength session in the gym too.
Is there one particular skill you practice every day?
I don't practice one particular thing every day but I do try and do something that will benefit my career every day, whether it be training of practice but as long as I do something to get better I'm happy.
Netflix and chill or a nice evening jog?
I like to have all my training done by the evening time so Netflix and relax on the couch for me.
Name one book you want to read.
I'm not a big reader but I would like to read Richie Sadlier's new book. I've heard it's very good.
On a scale on 1 to 10, how good are your DIY skills?
I'm probably about a 5 out of 10 for DIY. Not good but not brutal either.
Have you a favourite pre-training meal to help you through a tough session?
I love a bowl of porridge with blueberries and strawberries in the mornings.
Name one movie you want to watch.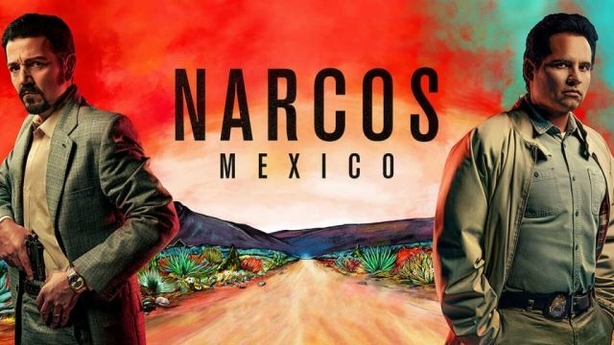 I'm not a big movie fan, I'm more of a TV series guy these days. Watching Narcos Mexico at the minute. 
What's the best way to stave off boredom?
I'm really bad for being on my phone so that takes up too much of my time but I find getting out for a stroll helps clear the head.
Have you any tips for training at home?
Well I just went out and bought some equipment to set up at home while I have all this time off. So that's a help. But if you don't have that try get any one piece of equipment and you can do something with that. There are so many people doing free online sessions right now that you can do some of that. My trainer Robbie Cannon is doing some also.
Name one documentary you want to see.
I haven't seen the Boys in Green documentary yet. Ross Whitaker, who did my documentary last year, also did it and I heard it's great.
Have you discovered any new music or podcasts?
I've started to listen to a lot of Lewis Capaldi and Gerry Cinnamon but sometimes you just can't beat a bit of Christy Moore.
Is there one piece of housework you can no longer avoid?
I always get stung to empty the dishwasher. My least favourite job.
Favourite room of the house to spend time in?
I actually don't mind the kitchen. I like to cook every now and then that I have more time off. 
Tomorrow we'll hear how Ireland international Aine O'Gorman is filling her days.