Shirley McCay has 273 Ireland caps.
More than anyone, she knows what it's like to get back to the basics of club duty after an international window.
An 11-year career in green has had more downs than ups, such as narrowly missing out on 2012 and 2016 Olympic qualification and six Euro Championships.
And after those heartaches she had to go back to the club game, start the journey again and prepare for bigger battles.
But the first training session back with Pegasus after The World Cup was different. It was always going to be.
"It was pretty special," McCay told RTÉ Sport ahead of their first push back in the EY Hockey League later today.
"The girls who have been with us for all the years, through thick and thin when we haven't been so successful were just sort of laughing and lamenting about the lower points before coming back to club hockey.
"So it was really nice to be able to come back with a smile and good story. They were just taking the mick, so to speak, about coming back down to earth, and joining the plebs on the club scene.
"One of the bonuses of playing international hockey is that you don't have that pre-season fear of going back in and having to do the fitness.
"I came back three weeks ago and it's been great to be back with the girls and they've been working really hard since pre-season began."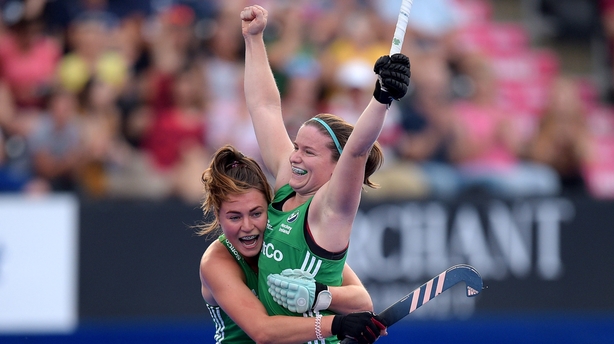 First up it's UCD at home. The Dublin side will arrive in Belfast shorn of two stars from London: the price of success.
The Green Army became the first Irish national team in any sport to reach a World Cup final in London at the start of August. That run inevitably brings attentions. Offers come in.
Deirdre Duke got snapped up by Dusseldorfer and, instead of lining up against her Ireland team-mate at Belfast High School this afternoon (4pm), will be continuing her career in Germany.
As will Ireland skipper Katie Mullan, who moves to Alster in Germany from UCD.
It's the way of the world but McCay feels that the domestic game still has plenty to offer and hopes that they can draw in new faces on the back of the summer adventure.
"A lot of the games will either be a couple of euro in or it's free and you get a cup of tea and a biscuit," says the 30-year-old.
"You'll always get a warm welcome. There's going to be some top quality hockey on offer across the season.
"I'd really encourage anybody who is in the hockey community or not to come and have a look. Come and chat to us, we're down to earth and we'll be very welcoming."
McCay, who scored against the USA in the World Cup and was Player of the Match against India, is still contemplating her own international future.
The World Cup was supposed to be her swansong, a fitting finale for the most capped female sportsperson on the island.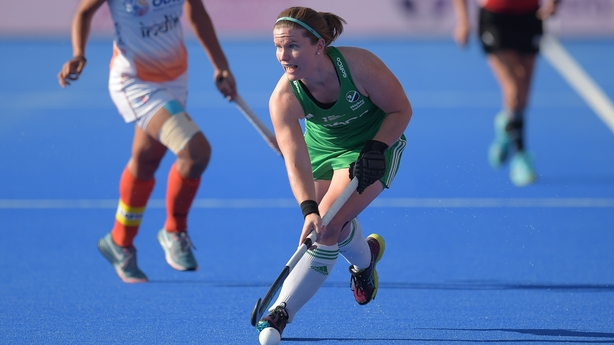 But McCay is non-committal, for the moment the club scene take precedence and a decision on her future with the Green Army waits for another day.
Surely the temptation of an Olympic Games appearance will persuade her to return.
"I'm still sort of undecided," she says.
"That was the original plan [to retire] but obviously we had unprecedented success so it sort of left things a wee bit up in the air but I'm going to take a break for the next little bit from international stuff.
"I'm not in any rush. I'll just take a little break and work on things and make a decision whenever I'm ready.
"It's every young sports person's dream to play in an Olympics and to have it within our grasp is very special. It is something that I'm going to have to consider and not take likely."
The path to Tokyo 2020 won't be simple and Ireland, who jumped from 16 to eight in the rankings after London, remain without a base.
The news that Hockey Ireland was to receive an extra €500,000 to prepare the senior teams was welcome and McCay feels it would be best used to help find a home.
The full-time talent coach with Ulster Hockey says: "At the moment we don't have a national stadium and a real base for us to train.
"We would be hopeful that some of the funding would be put towards that to find us a home base and somewhere where we can host top-class international hockey and also train and play there."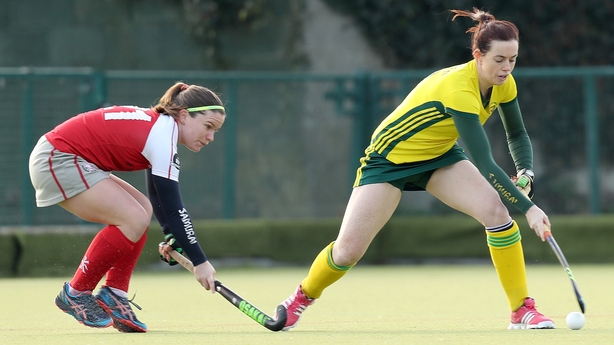 That's down the road. First a clash with UCD awaits and McCay can't wait to put her shoulder to the wheel and is encouraged by the positive feedback she's gotten in the wake of the World Cup heroics.
"UCD are going to be quite a young team," she says.
"They've lost a few of their older, more experienced girls. They still have a quality side, they always do. They'll put up a good challenge and hopefully we'll give them a good game back.
"We finished in the top four last season and got to the final of the Irish Senior cup so we had a good season by all accounts.
"We've a couple of girls who've come back from pregnancy and they're doing well as well. I think we'll do okay, we'll challenge most teams and enjoy the season.
"You hear some of the stories about where people were watching [the World Cup] and who are new hockey people all of a sudden jumping on board. It's been incredible and hopefully it will continue.
"It's always nice to hear stories of adult players getting back into hockey.
"I've been meeting coaches who have stepped away who want to get back involved, to coach and to play again so that's brilliant and then again at grass-roots level young girls and boys picking up a stick and getting involved in junior clubs.
"That's a special story from our point of view, we want to try and inspire future generations."