Ireland's Chloe Watkins says that qualifying for a Hockey World Cup final makes up for all the disappointing times they have suffered down through the years.
A Gillian Pinder goal at the end of a penalty shootout sent Ireland powering through to an historic final in London following a tense and thrilling encounter with Spain in the semi-final. 
Watkins was also on target for Ireland in the shootout, and speaking to RTÉ Sport after the incredible victory, said she was still coming to terms with what her team had just achieved.
"My head is in the clouds right now," she said.
"The last two weeks have been absolutely unbelievable, we knew we could come here and turn some heads and get some big results. I think a World Cup [final] was a bit beyond our expectations bu we've played with no fear and that's what we're gonna go out and do tomorrow.
Ireland have enjoyed an incredible campaign so far, in what is their first time to compete at the World Cup in 16 years. They scored wins over USA and India in the Pool stages to secure their spot in the last eight before accounting for India again in the quarter-final shootout.
They had to go down that route again against Spain on Saturday when Alicia Magaz cancelled out an early Ireland goal from Anna O'Flangan.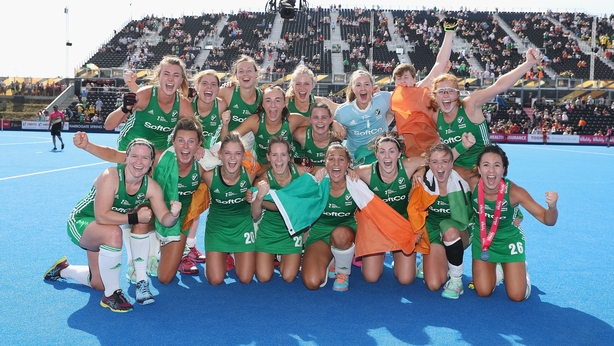 But while this is a huge occasion for the Irish women's hockey team, there have been some setbacks along the way, including missing out on qualification for the Rio 2016 Olympics.
"We've had some really tough lows and we've learnt lessons from it," Watkins continued. 
"We've got some very strong characters in the team now, we're an extremely resilient side and it's down to those years of preparation that have got us to this point. We came out and played with confidence and with smiles on our faces but it was because we knew we were prepared for it, we knew we could get results.
"We've just worked extremely hard over the last few years."
IRELAND ARE INTO THE #HWC2018 WORLD CUP FINAL!!!!!!!  #RTEsport #GreenMachine pic.twitter.com/Iwiaw86kqH

— RTÉ Sport (@RTEsport) August 4, 2018
"You're always going to remember those moments but I think getting into a World Cup final absolutely [makes up for it]. It's just so amazing to be involved in a World Cup because We know we're a talented side, we know we're a hard-working side and to get to show people what we're made of and what we can do on the world stage is just incredible.
"To get that chance again, we grabbed it with both hands this week.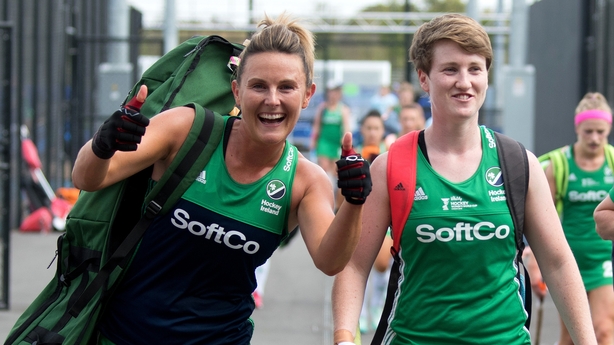 "I've never played with a better group of girls, we have such craic off the pitch and we really push each other on. Some of our training sessions are absolutely cut-throat, Roisin Upton especially has her elbows out but [you] couldn't wish for a better group of girls."
Contesting the World Cup final is now a reality for Ireland as they prepare to take on a tough Netherlands outfit who qualified for the decider on the back of a win over Australia, which also went the way of a penalty shootout.
My phone has a headache... Thank you so much for all the support! We're going for gold 💪🏽💚🇮🇪🏆 #HWC2018

— Chloe Watkins (@Clowatkins) August 4, 2018
The Netherlands have won the tournament seven times but Watkins believes that the Green Army can be a tough match for them.
"It's a nice ring to it. Our first game when we came out into that stadium was an absolutely amazing feeling and I can only imagine it's gonna be that times a million. We're gonna enjoy ourselves right now, have a look at the semi-final and who we're gonna play and go out and give it a go.
"Why not?"
Follow all the Ireland v the Netherlands on Sunday [4.30pm] via our live blogs on RTÉ.ie and the News Now App, on TV with RTÉ 2 and the RTÉ Player, and radio on Sunday Sport RTÉ Radio 1.