Ireland international hockey goalkeeper David Harte says he was motivated to join the Olympic Council of Ireland's new Athlete Commission by his experience at the Rio Games last year.
Harte loved his Olympic experience, but he admits that certain aspects of his time in Brazil left a lot to be desired, with athletes often treated as 'a nuisance' to administrators.
"Some parts of Rio were fantastic and others left a lot to be desired," said the 29-year-old, who has been voted as international hockey goalkeeper of the year two seasons running.
"If we go to Tokyo in 2020 we hopefully won't have to go through the same bad experiences we had in Rio again. The athletes' view and voice in this process is very important.
"I felt that there was a divide between the OCI members and the athletes; between the powers that be and the athletes and at times we were made to feel that we were a bit of a nuisance.
"Getting the right people person in place to represent that diverse group of high performance athletes is very important."
The role of the Athlete Commission is to advise the OCI Executive Committee on all athlete-related matters and to ensure that the voice of Irish athletes is heard in all future OCI decision making.
Six athletes, all of whom have represented Ireland at Olympic level, were nominated to the commission by OCI members, with all six being appointed.
The new commission is comprised of Derval O'Rourke (athletics), Judy Reynolds (equestrian), David Harte (hockey), Shane O'Connor (snowsports), Melanie Nocher (swimming) and Gavin Noble (triathlon).
David Gillick, James Nolan (both athletics) and Kenneth Egan (boxing) were also appointed to the commission by the OCI Executive Board.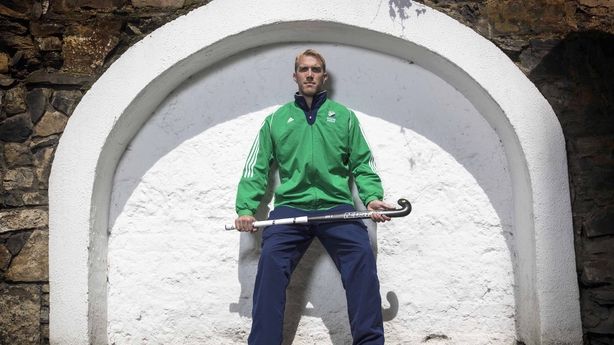 The nine person commission will have its first meeting later this month at which it will select a chairperson who will become a member of OCI Executive Committee.
Harte plays for the Kampong in the Dutch Hooftklasse, the highest quality domestic league in world hockey, and they won the title this year. He also lines out for Dabang Mumbai in the month-long Hockey India League.
Along with his twin brother Conor, the two starred for Ireland as they came within a whisker of qualifying from their ultra-competitive group and into the knock-out stages at Rio 2016.
At 29-years-old he is starting to think of life after competitive hockey and is hoping that being part of the OCI Athlete Commission will be good experience when he puts down his stick for the last time.
To win this award truly is an incredible honour&one I am very proud to receive! This one is for @IreMenHockey & @irishhockey #HockeyStars pic.twitter.com/uomwf6dVRq

— David Harte (@daveyharte) February 23, 2017
"I potentially see myself, after I stop playing, involved in working with high performance athletes. My experience at what they call the Greatest Show on Earth only emphasised that to me," explained the Kinsale man, speaking to RTÉ Sport.
"If I wasn't thinking about my future as I reach the big three-oh I would be foolish because we all know how fickle sport can be and I'm never going to get rich playing hockey. Getting involved with the Athlete Council will be a great way to learn."