It was Barack Obama who expressed most aptly what many are hoping in the aftermath of the car crash which has led to the severe leg fractures suffered by Tiger Woods and the consequent speculation about his future welfare. 
"If we've learned anything over the years, it's to never count Tiger out," the former American president posted on his Twitter account, joining a long line of well-wishers from a wide spectrum of backgrounds, from Mariah Carey to close friends like Justin Thomas. 
The 15-time major winner is facing a daunting period of recovery and rehabilitation just to walk well again, let alone make a return to play golf at the highest level. 
"If he does come back to be a golfer again, then I think that would be quite extraordinary," said six time major winner Nick Faldo, now CBS commentator.
Faldo alluded to age making it more difficult in his recovery.
"It's tough enough playing at 45 when you're playing against kids that are 25. But after going through this, all we can do is pray for him and hope he finds a way to rebuild himself," he said.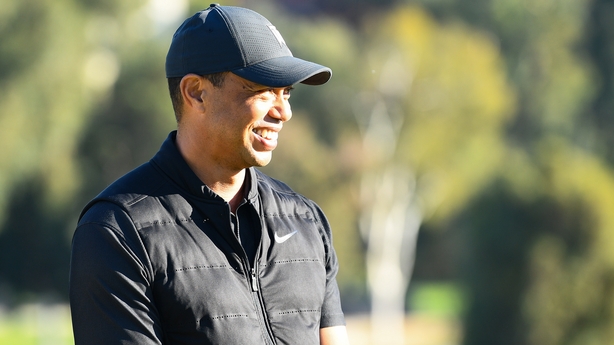 Rory McIlroy, who over the years has developed a friendship with Woods, put matters into sharp perspective at his press conference before the opening round of the World Golf Championship event at the Concession Club in Florida.
 "I think everyone should just be grateful that he's alive, that his kids haven't lost their dad. That's the most important thing. Golf is so far from the equation right now, it's not even on the map at this point." 
Details of the injuries to his right leg make for uneasy reading.
Multiple fractures of the tibia and fibula, the bones below the knee on his right leg which have required a metal rod to be inserted in them. He also has serious lower leg soft tissue damage along with a badly shattered right ankle which has required pins and screws to hold it together through the healing process. 
His leg fracture was said to be 'comminuted' which means that it broke into more than two parts, while the tibia fracture was an open one which has an increased risk of infection. 
The badly smashed ankle though could be more concerning according to Bill Mallon, an orthopaedic surgeon and former PGA Tour player who posted on social media that such fractures can be very troublesome to rectify if they directly involve the ankle joint.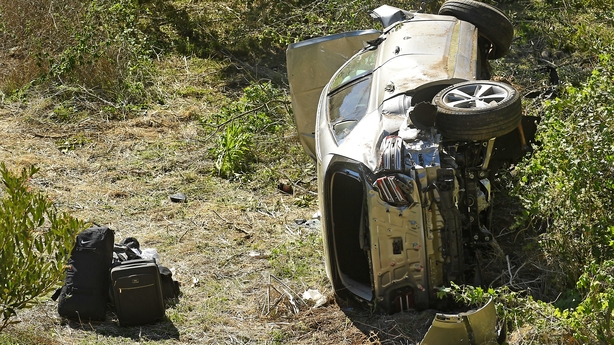 Mallon did strike an optimistic view that "if the wind is fair, he will play golf again" before adding that without seeing x-rays and the extent of the fracture, it's almost impossible to put an exact time-scale on a recovery period.
A general estimate of "at least a year" is one he projects on major injuries such as those suffered by Woods.
"He is old for a pro golfer but orthopaedically still relatively young," Mallon concluded. 
There will be questions as well as to how much his ailing back may have been set back by the crash. He was in the midst of a recovery plan after undergoing a procedure on 23 December to remove a disc fragment from pinching a nerve in his spine.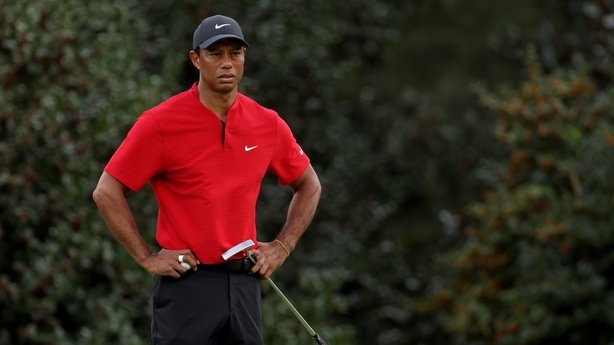 It was his fifth back surgery following on from the spinal fusion he underwent in April 2017 which was a last throw of the dice to rescue his career. The outcomewas so successful it was like "winning the lottery" spine specialist surgeon Dr Sohail K. Mirza told the New York Times. 
The freedom with which Tiger began to swing and play again in the years that followed bore out the sense that he had been given an extra lease of life. 
Now it's a case of if he will ever play another Masters or PGA Tour event
He won the Tour Championship late in 2018 then the Masters the following April for his 15th major win before tying the PGA tour record of 82 victories in claiming the Zozo Championship title in October 2019. 
While last year saw a dip in form followed by the microdiscectomy operation two months ago, things seemed to be on an upward curve again when he spoke optimistically last Sunday on CBS television about being fit to play in the Masters in six weeks' time. 
Now it's a case of if he will ever play another Masters or PGA Tour event. 
As he lies in his recovery bed at the Harbor-UCLA Medical centre, who knows what is on his mind. 
By the accounts of police who were first to the scene of the accident, he is lucky to be alive after a collision which bore resemblance to the oft-told but true tale of Ben Hogan's horror crash when his black Cadillac was struck head-on by a Greyhound bus on a foggy Texas highway in February of 1949.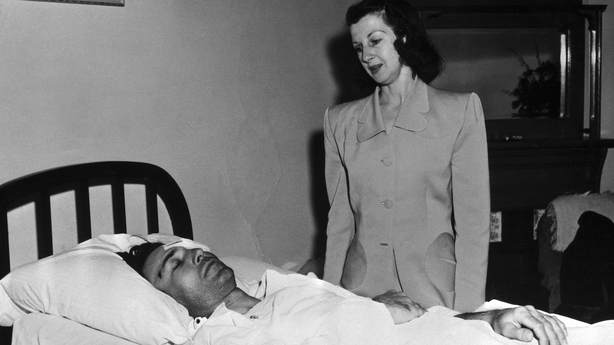 Hogan broke his pelvis, collarbone, left ankle and had severe contusions in his legs that would make prolonged walking painful for the rest of his life. 
However, he made a comeback that staggered all who witnessed his iconic victory in the 1950 US Open at Merion just 16 months later and then went on to win five more majors, including all three that he played in 1953. 
It must be noted Hogan was 36 at the time of the crash and the 45-year-old body of Woods is already filled with enough scar tissue for an above-average lifetime. 
So right now, the priority for Woods is about simply healing to the point that he can walk well again.
Sending my prayers to @TigerWoods and his family tonight—here's to a speedy recovery for the GOAT of golf. If we've learned anything over the years, it's to never count Tiger out.

— Barack Obama (@BarackObama) February 24, 2021
What he does beyond that will be a matter of whether he feels he wants to go through the pain and effort of another comeback in the sport with no remote assurance of a positive end result.
He may well cast his mind back to December 2015 when he hosted his foundation's charity event, the Hero World Challenge. 
Short of his 40th birthday and clearly in pain, Woods struck a note of severe pessimism about whether he felt he would be able to play again after the multiple surgeries that he had undergone at that stage of his career. 
"I think pretty much everything beyond this will be gravy," he said.
Within 16 months he took the gamble on the spinal fusion surgery in an attempt to save his career and things eventually turned out better than he could have possibly expected, so in relation to all things 'Tiger Woods' and making predictions, the wise words of Barack Obama are worth noting.