Today marks Padraig Harrington's eighth day of isolation and the three-time major champion admits while he is happy with the precautions he took, the 49-year-old is unsure over the longer-term impact of a positive Covid-19 test. 
The Ryder Cup captain was forced to withdraw from AT&T Pebble Beach Pro-Am after testing positive, but his 10 days isolation ends on Thursday morning, just hours before he tees off at Riviera Country Club in Los Angeles. 
Harrington has been isolating in his US hotel room and while he never lost his sense of taste or smell, the longer-term implications of a positive test has given him food for thought.
"Where I picked it up, I'm not sure," he told RTÉ Sport's Greg Allen. "Some people get it, and some people don't. I did second guess by myself, but I'm not at the moment worrying too much about it.
I realised quickly it wouldn't be a serious hospitalistaion, but you are still worried by the side effects and long-term
"It is what it is. I took all the precautions I could beforehand. 
"I realised quickly it wouldn't be a serious hospitalistaion, but you are still worried by the side effects and long-term.
"I tested negative last Saturday (6 February) to get the charter flight here [to Pebble Beach] and I was positive on the Monday. I had a high viral load on the Monday and had symptoms on the Tuesday. Even when I had the symptoms, in a different year, I would have thought, 'I'll push through it'.
"By the weekend my symptoms cleared up and I'm fine." 
Boredom hasn't been too much of an issue thus far. "I started with two solid days of Netflix," while a WhatsApp message on 80s nostalgia sent him down a YouTube rabbit hole for another day. 
"I started back doing a little bit of swinging practice in my room with an impact bag.
"Now I'm in that phase of watching a bit of TV, watching some golf, practicing a bit with my swing, some exercise and stretching and preparing somewhat for Thursday. I don't want to hit the wall Thursday like it is my first bit of exercise in 10 days. 
"If I didn't play Riviera, it would be another two weeks until my next tournament in Bay Hill, which is quite a long time to be waiting around." 
This week's Genesis Open at the iconic Riviera Country Golf Club will mark his fourth PGA Tour event of the season. 
He failed to make the cut at his last, the Phoenix Open, his first missed cut in eight tournaments, his best run since 2012. 
There have been a few top 10s and a sixth place in Dubai. All in all, the Dubliner was happy where his game was at before Covid struck.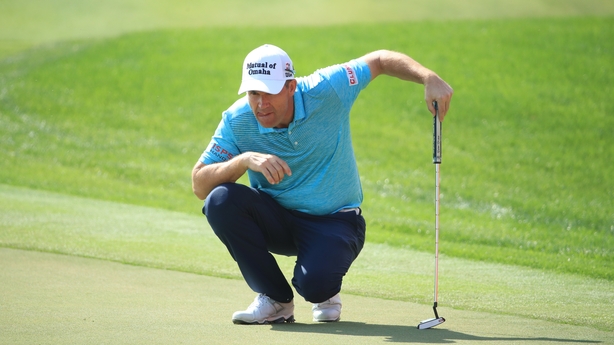 "I started putting better. That helps. Once you start putting better, it takes some pressure off the rest of your game.
"I have driven the ball well. It's easy to play golf when you drive the ball well. Those two sides of my game have been pretty good." 
He kept a close eye on Daniel Berger's victory at Pebble Beach last Sunday, impressed the way the American sealed victory by draining a 31-footer for eagle at 18. 
The return to form, however, of fellow three-time major winner Jordan Spieth, who finished joint-third after starting the final day in the lead, was what stood out.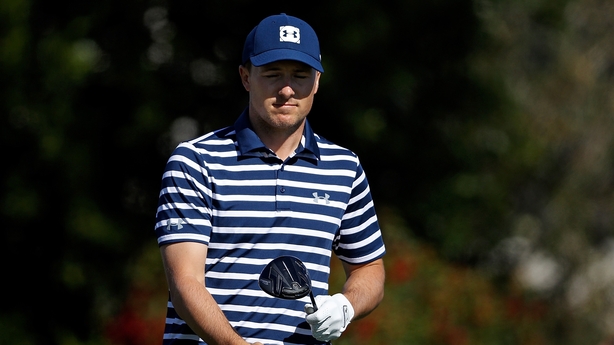 "Spieth is box office. He brought the TV coverage and showed lots of good signs.
"The hardest thing for him is he's trying to live up to a standard that was an absolute peak. Maybe he will come back and surpass it, but it is very, very hard to look back and compare yourself to what you imagined you were at a certain time in your career.
"That will always bring a certain amount of stress, but he's still a young man at 27."