'We all partied' is a phrase politicians have been known to utter and yesterday we came close.
The walls of Irish sporting segregation are large.
From the dwindling band of 'true Gaels' who can't get on board with the soccer team, to fans of both who think rugby's modern popularity a sickening fad, to soccer exclusivists - usually Shamrock Rovers fans, it has to be said - who sneer at bogball and stick-fighting, to hardline nationalists who still haven't forgiven Rory McIlroy, this country is not short of defiant sorts ready to proclaim their indifference to sporting achievement.
Shane Lowry, more than any other sportsman, seems immune to this tendency.
Even folk with a long-standing aversion to golf were inclined to stand and salute the new Open Champion. Hell, even people with an undying historical resentment of Offaly GAA - it's out there for various reasons - were overjoyed at Lowry's success.
The song the Spurs fans sing about Harry Kane - 'He's one of our own' - is never more apt than when applied to Irish fans and Lowry.
The aerial shot of him striding towards the final green, arms outstretched in victory, was the crowning moment. The traditional rush up the 18th fairway - which the stewards were content to facilitate with the prospect of a play-off gone - lent a touch of joyous anarchy to the occasion, with tricolours dotted liberally about the crowd.
It felt like Ireland had co-opted the Open Championship (informally known as The British Open), and was now having a party on home soil while the rest of the world looked on, noses pressed against the window.
The greatest walk in golf in front of the greatest fans 👏 What a week here in Northern Ireland #TheOpen pic.twitter.com/CxbmyaaUrE

— The Open (@TheOpen) July 21, 2019
Rory McIlroy is one of the greatest Irish sportsmen of all time. The island's most successful golfer with four major championships already pocketed away, he also rescued the Irish Open at the beginning of the decade when it was once again struggling for sponsors and in danger of dropping off the circuit. He is also committed to helping Ireland win a medal at the Tokyo Olympics. The flak he gets for years-old comments is remarkably tiresome.
But he is perceived as one of those child prodigy types. An anointed one, a kind of stateless global superstar who inhabits a more rarefied air to regular people. It's long been taken as read that he would win a bundle of majors.
He seems to belong on a different strata, with the likes of Dustin Johnson - a natural athlete who chose golf over a potential baseball - Brooks Koepka - a physical specimen who hoovers up majors despite seemingly not enjoying golf (especially when he's forced to play with JB Holmes) - and Bryson de Chambeau - a golf-obsessed throwback who designs his own clubs.
With these superstars, the perception exists that a VIP rope separates them from the rest of humanity. Not so with Lowry.
Despite his stellar amateur career, the Offaly man was never regarded in as a shoo-in for the game's glittering prizes. In the Irish Times this morning, Philip Reid recounts that he only made the Golfing Union of Ireland boys panel because McIlroy was unavailable.
He took off from there, winning several gilded events on the Irish amateur circuit, including the West of Ireland and the North of Ireland in 2008, before the following year making national headlines in Baltray.
It felt like Ireland had co-opted the Open Championship (informally known as The British Open), and was now having a party on home soil while the rest of the world looked on, noses pressed against the window.
The adjustment to professional life was bumpy. McIlroy, almost two years his junior, had already two major championships won by the time Lowry claimed his second European Tour victory - and his first as a pro - at the Portugal Masters in 2012.
Lowry ascended gradually up the ladder, claiming the biggest win of his career in the WGC-Bridgestone Invitational in Firestone in 2015. This sparked big celebrations at the time and the usual splatter of viral videos of whooping patrons down Offaly way. It's nothing compared to now.
The next summer, he would put himself in position to win his first major championship. Around the most fearsome layout in America, the famed Oakmont, Lowry gave himself a four-stroke lead heading into the final round of the US Open.
It was a weather-delayed affair. Lowry concluded his third round on Sunday morning in the US, carding late birdies on 15 and 17. It was a quick turnaround for Round 4 but word had filtered back to Ireland that he now held a substantial lead.
The disappointment at failing to close out the tournament would nag at Lowry for some time, perhaps only being finally banished on Sunday evening. His 76 allowed Dustin Johnson, previously regarded as a 'choker' by US fans, to power to his first major championship victory.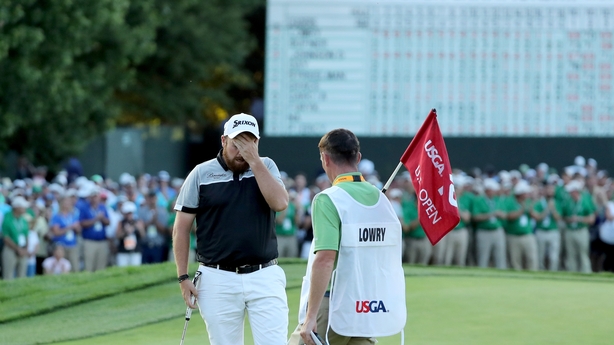 Lowry endured further win-less years in 2017 and 2018, with his mood and form bottoming out at the 2018 Open Championship. He admitted yesterday that he cried in the car park in Carnoustie last year, weighed down by the stress of it all. It was his fourth missed cut in a row in the Open Championship. A year later and he is champion.
Talk of Lowry's 'Irish Everyman' persona is something of a cliche at this stage. Yes, he has a GAA GO account and met his wife in Flannery's. He spent a fair portion of Monday afternoon in 'The Boar's Head', for god's sake! This being the pub on Dublin's Capel Street which is increasingly becoming the obligatory stop-off point for any Irish person who's won anything. (In future years, it will likely become established protocol that just-elected Irish Presidents stop off there for a jar before continuing on to the Áras).
His family name is etched in Gaelic football history and the GAA embraces Lowry so much that, on days like yesterday, it can feel like golf is one of their sports, like handball or rounders. In an apparently unprecedented move, the Hogan Stand big screen, which has GAA on display constantly on matchday - the way Wall Street banks have 'Bloomberg' on - was showing the golf from start to finish yesterday.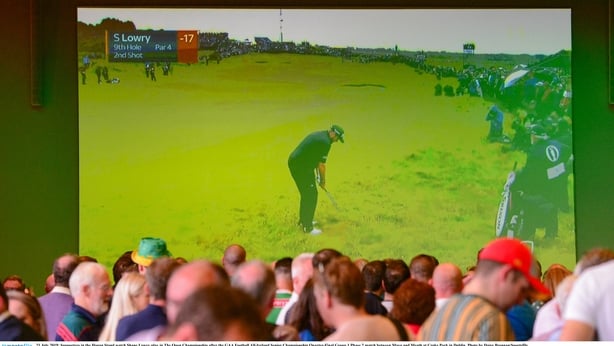 The famous bonhomie was tested during the lean spells of 2017 and 2018. One of the most important factors in his return to form is the more relaxed approach he has taken. He said recently that golf matters less to him than it did a few years ago.
2019 was probably already the best year of his career. Close perusal of his results reveals that the worm began to turn late last year, with an impressive performance in the PGA Championship.
The win in Dubai in February, his first since Firestone three and a half years before, was a great moment but it pales in comparison to Sunday.
The major championships occupy such an exalted place in golf history that winning one places a player in a difficult category. They bring with them a 'they can't get you now' kind of vibe.
It's customary for players to buckle under the enormity of it all when chasing their first one. Most maiden victories were achieved after some big wobble along the way.
Perhaps learning from his harrowing Oakmont experience, Lowry wasn't about to let that happen. While the chasing pack faltered in the weather, the Irishman steamed to victory, destroying the field.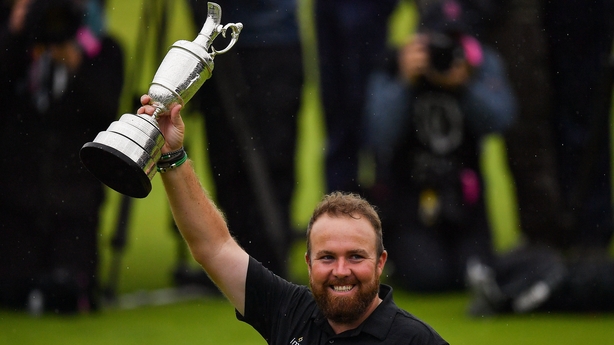 The victory puts the seal on a great era for Irish golf. One remarkable stat bubbling about on social media is that Irish golfers have won 10 of the 50 majors played since 2007, behind only the United States and comfortably ahead of South Africa (4) in third place in that timespan.
Five Open Championships, three PGA Championships, and two US Opens have been won. The US Masters remains the only one yet to tumble.
Could he be the one to break the Irish duck around Augusta? It can hardly be denied that his record there is poor - but then the exact same could be said for his Open Championship record last Wednesday.
The knowledge of having one major championship in the bag could loosen him up for more.
Giddy after his victory, Lowry was asked about the prospect of further major glory on Sunday evening.
"Geez, let me enjoy this one!
"I suppose I didn't even know going out this morning if I was good enough to win a major. But Neil (Manchip) always said I would win one.
"At least one!"