Journeyman Gary Woodland, who has never posted a top-10 finish in a major, found himself leading after the first round PGA Championship firing a six-under 64 to nudge Rickie Fowler out of top spot.
For most of the day Fowler had ruled the leaderboard after launching his quest for his first major with a 65 but could only watch as Woodland mounted an unexpect charge.
"Definitely in the majors it's frustrating," said Woodland, whose best results are 12th place finishes at the 2011 PGA and 2016 British Open.
"The record of mine I don't even have a top-10, I think 12 is the best I've ever finished, which is frustrating because I feel like where I am and where I should be is not results that I have had."
Many of the favourites to claim the year's final major sweated it out on a sweltering day at Bellerive Country Club, including Tiger Woods who got off to a bogey, double-bogey start and spent the rest of his round undoing the damage to salvage a 70.
The 14-times major winner was in a group with twice PGA champion Rory McIlroy who also returned a 70 and world number two Justin Thomas, with the defending champion opening with 69.
Shane Lowry was the the best of the Irish finishing on one under par, five shots off Woodland.
"The pins were on a lot of knobs and mounds and they were tricky," noted Lowry. "I played nice; a crucial part of my round was I made a great five on 14 – that was my round and I did it right there. Those are the sort of things that weren't going for me the past few months."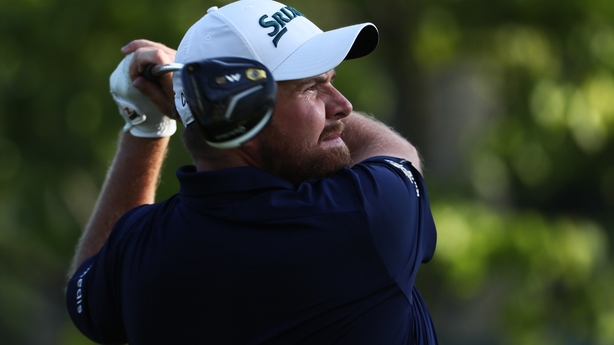 Padraig Harrington made it around in one over and Paul Dunne finishing on plus three.
Things did not look bright for Woodland when he bogeyed the first hole and could not get in gear reeling off six successive pars. The 34-year-old American, however, raced into the turn with birdies at eight and nine then rode that momentum into an error free back nine featuring five birdies.
           
Fowler was also slow at the start, mixing two birdies with what would be his only bogey of the day.
           
But after the turn he also found his form carding four more birdies to sit alone in second one clear of Zach Johnson and South African Brandon Stone.
           
World number one Dustin Johnson, Australian Jason Day, the 2015 PGA champion, Briton Justin Rose, the 2013 U.S. Open winner and Stewart Cink, the 2009 British Open champ were among the group of 11 players on 67.
Widely regarded as the best player yet to bag a major, Fowler has come close, posting top-five results in all four majors, including second at the Masters in April.
The flamboyant American burst on to the scene as a 20-year-old, instantly identifiable by his fluorescent kit that attracted the young fan demographic the golf industry coveted. 
The electric yellow and orange outfits have been largely replaced but the objective remains unchanged with this PGA Championship representing Fowler's last shot at claiming a major before entering his 30s in December.
"I always have hope," Fowler said. "I know Phil (Mickelson) didn't win until his 30s. I don't know the exact numbers, but it's not something I necessarily worry about. 
"Keep putting ourselves in position, get in contention, we have had plenty of runner-ups, Jack (Nicklaus) had a lot of runner-ups, we'll just keep beating down that door."