The United States Golf Association has been doing a lot of explaining over the last three years following the various US Opens they have staged since 2015 and it seems their express intention this week is to avoid being part of the post-championship conversation.
The Chambers Bay fiasco where greens were burnt to brown dirt in places was followed by the Dustin Johnson penalty shot shambles at Oakmont in 2016 and then there were questions last year about why the birdie-blitzed wide-open layout at Erin Hills was even considered an appropriate challenge for a major that prides itself on protecting par.
The USGA have now recognised that 'having to explain yourself means you're losing' but it's a lesson they should have learned when the Championship was staged here in 2004. "We made a big bogey, maybe a double bogey,"recalled USGA Chief Executive Mike Davis recently when asked about the bizarre final day at Shinnecock Hills fourteen years ago when the course set up teetered over the edge from fair to unfair and then eventually to the point of being ridiculed.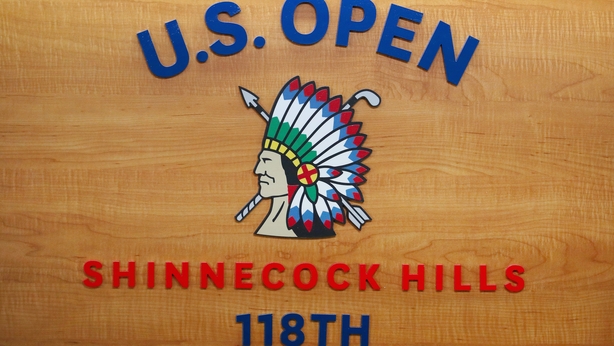 To summarise what happened on Sunday 20 June, 2004 is to recall a debacle which has framed the USGA's attitude towards preparing for all US Opens since then.
After the first four players in the final round took a combined 21 strokes to complete the par-three seventh hole, the man charged with the course set-up on the final day, Tom Meeks, pressed the emergency button and so green staff were dispatched to hose water onto greens while the final round was in progress. The scene was bizarre and deeply embarrassing for the association.
Whatever mistakes were made in 2004, when you pair that experience with the various missteps of recent years, it's clear that the USGA want the players and not the course to be the sole focus of the story here this week.
In reality, that's not actually going to be the case but for a good reason because Shinnecock Hills is very highly regarded and is ranked consistently in the top five courses in America.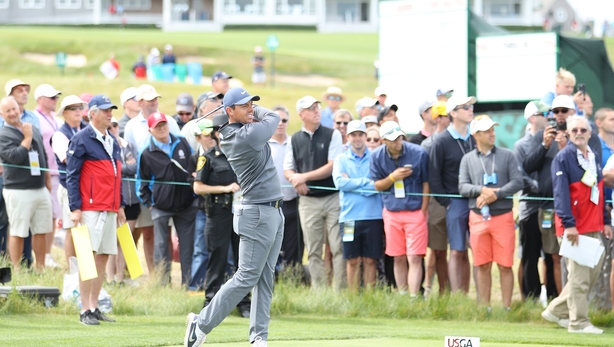 "I love it here", said Rory McIlroy who's been a frequent visitor since discovering the golf paradise of the eastern side of Long Island four years ago. The 2011 US Open champion has played Shinnecock many times since and came here last Monday week to finalise his preparations.
"To make sure I'm in the right frame of mind and to know I've done everything I need to do to play well here," he explained.
"It's a great design and rewards good golf and punishes you if you don't. There's a lot of subtlety to the place – the more you play it the more you appreciate it and I feel I know this course as well as any on the US Open rota and hopefully I can use that to my advantage," he added.
McIlroy isn't the only player to love what he sees here and the substantial reworking of the classic design by the Coore/Crenshaw company has seen the historic layout significantly lengthened while the fairways have been widened by comparison to the penal set-up of 2004 when the short cut grass areas averaged just 26 yards in width by comparison to 41 yards this week.
Many of the fairways though taper sharply between 280 and 300 yards off the tee so big-hitters will have to think on their strategy before seeking to use their length advantage.
"I think it's not about driving it that far, it's more about putting it in play and not short-siding yourself around the greens," said McIlroy. "It's a bit like Augusta in that regard so it's more a second shot golf course than anything else."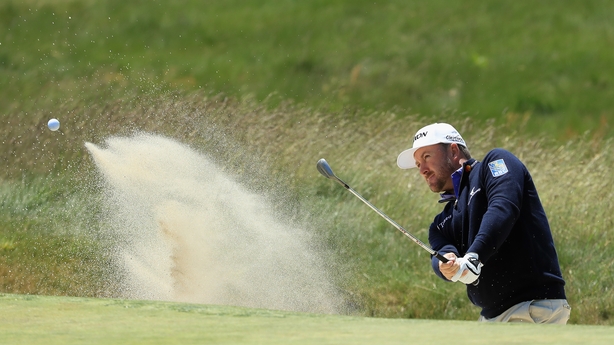 Graeme McDowell, who's at the shorter end of the spectrum in terms of distance off the tee, agrees with McIlroy. "Definitely an iron player's golf course and I'm pleased what I see around here. I've read some quotes about it being a bomber's course but I don't see that. It's going to get firmer and the USGA have it exactly where they want it right now and they can control the scoring. I see par (level) being a great score around here."
So McDowell likes what he sees which lends credence to the chances of the mid-length ball-strikers in the field which makes it a wide open US Open. But almost all agree that it's a course on which birdies will be treasured and not expected.
Shane Lowry who's been ninth and second in two of the last three US Opens believes it will be primarily a mental challenge. "I think if I'm clever about my golf here I can do well this week – things like knowing where to miss greens and not get short-sided so while my game needs to be good, mentally you need to be sharp as well," he said.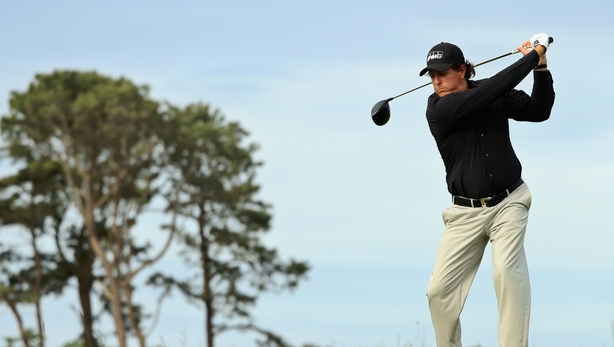 Phil Mickelson, the runner-up in 2004 at Shinnecock, playing here in his 26th US Open and still chasing victory in the one major championship that has eluded him at 48 years of age, said it most succinctly.
"I'm trying to get myself in position for the weekend because when you try to go out and win a US Open, you lose it quick."
The man to beat appears to be 2016 champion Dustin Johnson after his dominating victory last week in Memphis.
His experience in winning at Oakmont two years ago on another typical old US Open style lay-out, showed his ability to dial back his prodigious driver ball-striking when required and get the job done.
While no player has ever won a US Open after winning the week before, that's probably because most players would find the task of 'winning' to be a big-deal experience to come down from. Somehow, that's not the way Johnson seems to be wired and if anyone is going to break that historic run of failure, it might well be the reigning world number one.
Follow all of the action from the US Open at Shinnecock Hills with our live blog on RTÉ.ie/sport and on the News Now app