Seamus Power is just one shot behind halfway leader Francesco Molinari at the Wells Fargo Championship as world number one Dustin Johnson barely made the cut in North Carolina.
           
Molinari and Johnson were among 68 players who returned early on Saturday to complete the second round following Friday's three-hour weather delay at Eagle Point.
           
On a cool morning, first-round leader Molinari picked up two birdies and bogey in seven holes to card a level-par 72.
           
He posted a six-under 138 score, one stroke ahead of Waterford man Power, who completed his round on Friday, and Americans Billy Hurley III and John Peterson, and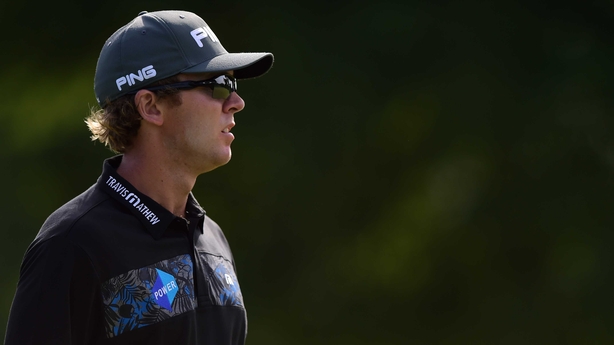 Johnson, meanwhile, made heavy weather of his five holes, making two late bogeys to card 75 and scrape through to the final two rounds with nothing to spare at one-over, though he is only seven strokes off the lead in a bunched field.
           
American Johnson is seeking his fourth consecutive victory on his return to action after an injured back incurred in a fall kept him out of the U.S. Masters last month.
           
Former world number one Adam Scott, now ranked 11th, also posted a one-over total as the tournament breathed a sigh of relief with its top two players doing just enough to hang around for the weekend.
           
I holed a couple of nice putts last night and then played well at the restart this morning, so obviously Im pleased with where I am at the moment, said Molinari, a four-times winner on the European Tour.
           
He acknowledged that the lead meant little given that so many players are close behind.
           
"The leaderboard is really bunched, so I need to play as if I was two, three shots behind and keep hitting good shots and try to make putts."
           
The third round started almost immediately after the end of the second in a bid to get the event back in track.