Mick Bohan is in fine form as he speaks at the launch of the TG4 All-Ireland Ladies Football Championships in Croke Park.
Speaking about accusations that he can be heard giving out at most of these events, he reasonably contends: "If you don't listen to people who were in the arena, well then who do you listen to?
"I'm telling you what I'm listening to from my group, but I'm also telling you what I'm seeing as a coach."
Bohan is frustrated by what he perceives to be inconsistencies in the interpretation of physicality in the tackle in the women's game.
"The tackle is still ill-defined," the Dublin manager suggests.
"If you speak about the tackle, every single referee that I speak to has a different interpretation of the tackle.
"And I know, coming into the summer series and an All-Ireland final, the rules will not be the same as they were in Parnell Park or Navan. They will not be the same because they won't allow that lack of contact in front of 50,000 people
"You can't have that then, right? It should be consistent - and that makes sense, doesn't it?
"So that's not moaning or giving out, this is the spectacle that people want to see, let them see it. Just a small tweak in the tackle"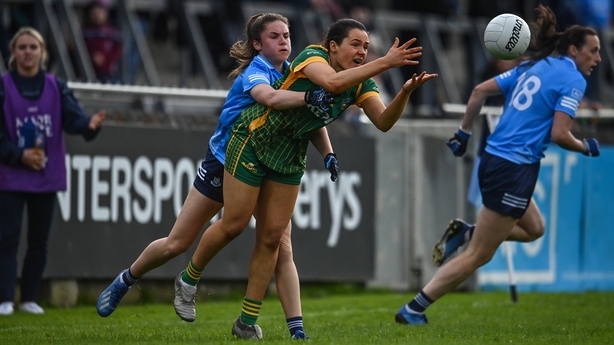 It's certainly not the first time Bohan has tackled, if you'll excuse the pun, the topic. In fact you can find mention of his irritation about the rules, and referee's interpretations of them, in various interviews he's given since he took the reins in the capital at the ahead of the 2017 campaign.
Whether it changes or not comes down, as he sees it, to how games are reported upon.
"If you go back to Parnell Park [Lidl League defeat to Meath], I'd be frustrated after the game. When I read the report of the game, it should reflect the game that I saw. I think we still have a bit to go in the women's game on that - that we actually report what we see."
Asked on where he thinks the coverage falls short, he adds: "I think we say nice things, whereas we report on what we see in the lads game.
"I was at the Munster hurling game between Clare and Limerick. There was an incident over the double yellow. That was reported on wholesale, exactly what took place. And rightly so.
"Even if it's a wrong opinion, whether somebody was feigning or not feigning or whatever - we don't do that in the women's game. We nearly avoid it. It should be [reported].
"They're ready for that. They're ready to be told, 'That was a nasty challenge,' or, 'That should have been more...' they're ready for it. They're doing everything else that the lads are doing, why wouldn't they be... for me, that would be a lack of respect thing, that you don't do that.
"You put yourself out there to play. The difference between the players and all the rest of us is they take the gamble by crossing the white line. Part of that gamble is that you open yourself to everybody the minute you go to play. So report on it."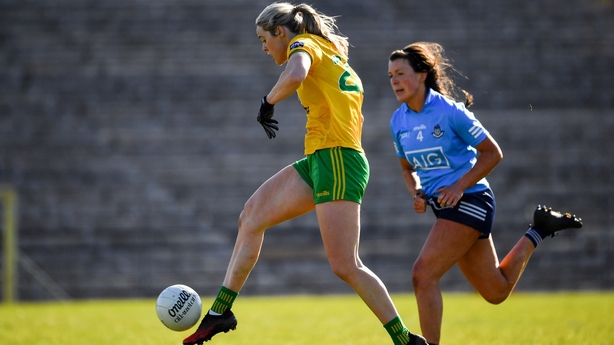 Dublin head into the summer having lost both of their national trophies since last September.
The All-Ireland final defeat to Meath, and the surprising nature of it, has been well covered, while the loss of their league title, having led Donegal by five points with little time left in the semi final, was a bit of a kick in the teeth.
Bohan spoke after last year's All-Ireland final, and the sense was that current crop was going to come apart, and that it would be up to someone to come in and rebuild.
"People stated afterwards that I was finished [but] I hadn't made any decision," he counters.
"What I did do the minute I left the grounds was I went into our group and told them I was hanging around for anyone else that was interested in giving it a go. I thought it was important to do that.
"No doubt there was a few more ready to sign off had it gone their way but isn't that fabulous? It's a bit of a sad time when someone's career comes to an end because you never really get to see them again.
"Whether it's Diarmuid Connolly or Paul Flynn or Sinead Aherne or Lyndsey Davey or Goldie [Sinead Goldrick]; I'm delighted they're still playing, they still have things to offer."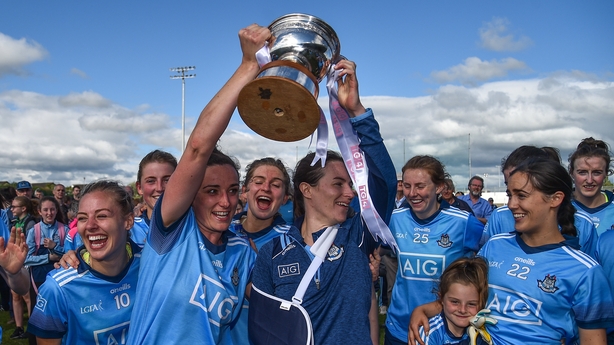 It's put to Bohan that there is some unfinished business, both with his management team and some of his senior players
"Unfinished business? Look, someone took something from us so you're gonna give it a crack. In fairness to them they're wearing the crown well at the moment so it's going to be an interesting 10 weeks."
It all started this year with the return of a Leinster final, after two seasons where it wasn't played, with the Dubs heading into the fixture without star fowards Carla Rowe and Sinéad Aherne.
Previous incarnations in Bohan's time amounted to one-game competitions, with Westmeath providing the opposition in one-sided finals in 2017, 2018 and 2019.
Is the return of the provincial championship something which excites Bohan?
"I'd still say, for the betterment of the association, it should be an open draw," he responds.
"It's a Leinster final, great. Ask Westmeath is it great? It was a great game and there's another great game on Saturday but that doesn't mean it's a great competition.
"It's great for ourselves and Meath, for getting games that most other counties would be delighted to get but that doesn't make the Leinster SFC great, it's not all OK.
"Is it good for Mayo and Galway, one game? At the moment it's good for us but is it right for everyone else? I don't think so."
Dublin and Meath have already played twice this year. The Dubs won in the league at Navan, and then the Royals righted that wrong at Parnell Park in the Leinster round robin.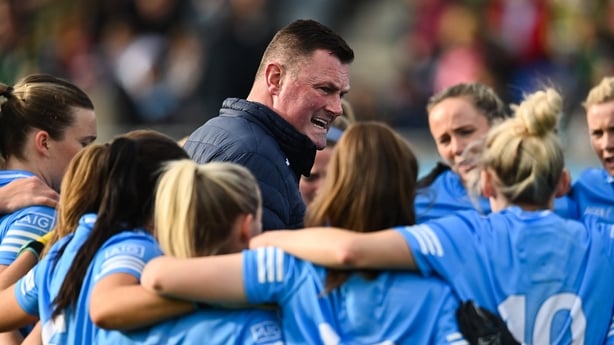 This Saturday's provincial final is thus a meeting of two counties who have become well acquainted over the last nine months.
"We didn't know anything about Meath last year," Bohan acknowledges.
"I've heard it said they didn't play challenges. We actually played them in a challenge game which was probably not a good thing because we beat them by 27 or 28 points.
"No matter what you say about forewarning people, their system is very new in the women's game. You have to experience it. In fairness the intensity they brought in the All-Ireland final was ferocious. I don't think we portrayed any begrudgery or anything afterwards; we all took it on the chin.
"It wasn't even a situation where we got caught, how would you know any different. We hadn't played them. We hadn't even played them in the National League.
"This year it's completely different, we played them in the league, we've played them already in the Leinster championship and are going to play them again in the final on Saturday.
"Win or lose we know what we're up against now."
Listen to the RTÉ GAA Podcast at Apple Podcasts, Soundcloud, Spotify, or wherever you get your podcasts.