Early morning at Knock Airport. Saturday 28 May, 2022.
Flights from Stansted, Gatwick and Luton Airport are about to touch down at the Co. Mayo location. Disembarking from the three planes will be members of the London football squad. A bus will be there to take the group to their hotel in Sligo town, all in preparation for the Exiles' Tailteann Cup tussle with the Yeats County at Markievicz Park.
That's the plan, with the players hoping to have the right prep in the hours leading up to their second outing this spring/summer.
London's interest in the Connacht championship ended with a narrow defeat to Leitrim on Easter Sunday.
Uncertainty over the timing of their Tailteann Cup opener and the rising costs of air fares made it difficult for all the squad to travel over on the one flight.
Explaining the itinerary, London defender and Galway native, Eoin Walsh, told RTÉ Sport: "It was difficult [to sort flights] because we didn't know exactly what date the game would be on. Were we heading for the preliminary round or were we at this stage, this weekend? And obviously you don't know who your opponents are going to be, or whether we were in the north or south draw.
"And then coming closer to the time, flight prices obviously get extortionate, trying to book them for the volume that we'd be looking at, 20 or 30 lads.
"The logistics of it...we have a couple of lads flying out from Stansted on an early flight on Saturday morning. We have a handful flying from Gatwick and a handful flying from Luton. We have it all coordinated that when we land - we're all flying into Knock - there'll be a bus to take us from the hotel in Knock to the hotel in Sligo.
"I'm not sure what time the later flight gets in at but it's still early morning and it still gives lads a chance to get to the hotel and relax."
"From a logistical point of view this weekend was just a bit different to what we've had in the league."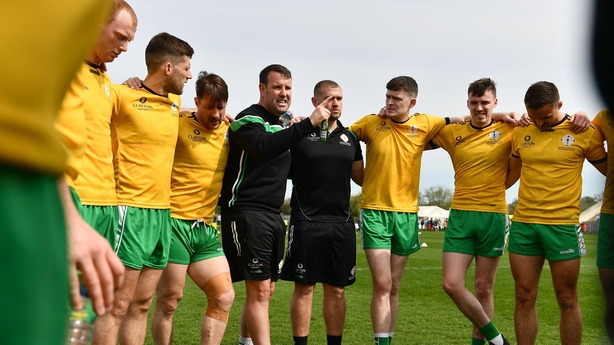 Back in February, London, after an absence of two years, were making quite a dash in Division 4. Three wins from three raised hopes that they could make a genuine promotion push. It wasn't to be, however, but they were far from disgraced thereafter, except for an 18-point hammering by Sligo at the venue for this Saturday's clash.
"Such was the mindset during the league that Walsh viewed the heavy loss to Tony McEntee's side as a "blip". Learning then to take on board, with the hope of being more competitive at the second time of asking.
"I don't think we have a score to settle but in that league game we didn't do ourselves justice. In every other game we were within a score or two of coming out with a positive result. We felt we let ourselves down; both players and management felt we didn't get the Sligo game right.
"The scoreboard didn't look pretty. Sligo were big scorers during the league; they were pushing for promotion and were unlucky not to get there. I don't think you can yo can read too much into their Roscommon game.
"We'd be hoping not to stray too far way from what we were doing during the league. If you look at our league campaign as a whole that Sligo game was a blip, even though they didn't make it easy for us that day. We will now have to try and bridge the gap.
"Our mantra for the league was to try and be competitive and stay in games for as long as possible. That's what we'll be trying to do at the weekend."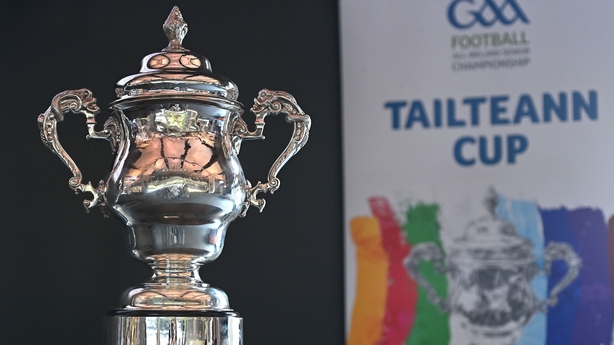 Thoughts on the GAA's new competition are plentiful. It's not surprising that Walsh welcomes the opportunity now afforded to London, adding that "the entertainment value could be massive" in the latter stages of the Tailteann Cup.
"For Division 3 and 4 teams the run of the mill is losing your first round provincial game and maybe not getting through a qualifier. Whereas the Tailteann Cup gives you a chance to be competitive against teams who are at your level.
"For us as a Division Four team any chance that we have to have competitive championship games against teams at our level, that's what we're looking for and that's what's going to bring us on.
"Looking at it from an entertainment point of view, I think if you have two competitions like the All-Ireland and the Tailteann Cup and you see it often in football, in hurling, in soccer, you get it across the board, the higher you go in the competition in terms of semi-finals and quarter-finals, you will get some cracking games.
"To have a second competition with the All-Ireland, and so rather than having two semi-finals, you now have four. So the entertainment value could be massive."
For now Walsh is happy with life in London and has no immediate plans to return home. He works as a physiotherapist with the NHS. He and his partner recently purchased a property in Ealing, close proximity to his job and Ruislip.
Last October, his club St Kiernan's won their second London title, with the Moycullen man featuring prominently at centre-half back. Walsh has observed a more competitive club scene in the short time he's been there, something he hopes will filter through to the county set-up.
"The club scene definitely was at a higher level last year. I've only been over for three years and one of those years was massively affected with Covid. There were four or five teams last year who were probably unlucky not to get to a final and that speaks for the quality of the competition.
"Clubs are putting more into the underage structures and are fielding two or three teams of reserve teams and London-born teams. The London juniors are flying at the moment. Trying to develop the game from grass-roots level and making sure the club scene is strong, I think that can only be good for London GAA.
"And then you'd hope that would mirror with ensuring the county team is competitive and so on and so forth and that in the league we'd be competitive. I think what they're trying to do from underage at a club level you'd hope it would benefit the county team going forward."
Listen to the RTÉ GAA Podcast at Apple Podcasts, Soundcloud, Spotify, or wherever you get your podcasts.