When it comes to firsts, Waterford have a bit of history – and they'll add to the list on Saturday in Aughrim as they, along with hosts Wicklow, compete in the first-ever Tailteann Cup match.
The Déise also had the honour of competing in the very first All-Ireland Football Championship game when they lost to Louth in July 1887 with Limerick defeating Meath in the second part of a double-header at Elm Park in Dublin.
Waterford were also involved in the first day of the All-Ireland Qualifiers back in 2001, losing out to Carlow in Dungarvan, but the Wee County got the better of them once again as their game with Tipperary started three and a half hours earlier.
An estimated 10,000 showed up to Elm Park 135 years ago, and while the crowd this weekend – even with the novelty of the fixture – won't get anywhere near that sort of figure, both camps are embracing their new surroundings.
Waterford's Conor Murray is firmly in favour of the new second-tier competition, and he expects his county to plan long-term to make inroads into it.
"You're guaranteed to be playing someone at your level. When you go into a qualifier draw you could get anyone. You could get a Division 2 team and you're really up against it and it's hard to get lads to buy in.
"So this Tailteann Cup, getting lads to buy in. It's the big problem we've had the last few years, player turnover. It's been really hard to keep the same squad together. Every year you're back to square one.
"When Ephie [Fitzgerald] came in at the start of the year himself and Peter [Leahy] put a big emphasis on the fact that this isn't a one-year job, it's a two or three-year process.
"So if it doesn't work out against Wicklow, that's fine, we'll go again and we'll start straight away building for next year.
"It's a two or three-year process and this is part of the journey. Hopefully we can put in a good performance."
There were similar positive vibes from Wicklow's Dean Healy.
"We'll give it the credit I feel that it does deserve. Obviously there are a few teething issues but hopefully with this year and how it pans out it will be a competition in the future that many counties will want to get behind."
The Garden County enjoyed success in the much-maligned Tommy Murphy Cup as they beat Antrim in the 2007 final before the Saffrons gained revenge the year after in what would be the competition's last run.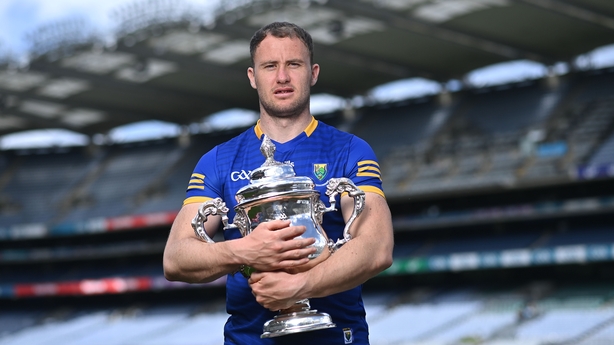 Somewhat ironically, it was a Wicklow club - An Tóchar - who drove the blade home as their motion to have the Tommy Murphy Cup scrapped was backed at Congress a few months before the Garden County played in that 2008 decider.
That year Wicklow had lost out to Laois in Leinster, but they enter the Tailteann Cup with a brilliant 5-15 to 4-12 win over the O'Moore County checked off before Meath dumped them out of the provincial competition.
"I thought a lot of positives came out of the Laois game in the first round of the Leinster, especially after how the game against them in the league went [a 12-point defeat]," Healy continued.
"Positives as well to take from the Meath result. We're hoping that any momentum that came from those matches carries into the first round of the Tailteann Cup this weekend against Waterford."
Wicklow were also involved on the first-ever day of Qualifiers in 2001, defeating Longford. That was the day of Mick O'Dwyer's 65th birthday and the then Kildare boss would go on to manage Healy at under-21 level.
"I captained the Wicklow U21s in 2011. It was Mick O'Dwyer's last year.
"I made my [senior] debut in Freshford down in Kilkenny when Kilkenny were still operating in the league. I didn't play championship. The following year, 2012, Harry Murphy took over and we got promoted that year. Then I've been involved ever since. So 11 years."
"At this present moment in time I'm probably one of the elder statesmen. There's a couple of others hanging on there. We were unfortunate to lose one or two characters last year, the likes of Seanie Furlong.
"Unfortunately with Wicklow, it can be about continuity. I mentioned the age profile of the team. When I broke into the team there were a lot of older, more experienced lads. You had Leighton Glynn, Paul Earls, James Stafford still floating around.
"It's easy for a young lad to come into that environment when you're looking at grown men plying their trade. I think over the years, especially when Harry left and Johnny [Magee] took over, a lot of older lads left and you're trying to plug the gap with lads with little or no experience."
Inexperience, as Murray explained, is also an issue in the Waterford camp and he is hoping this new competition can lead to a bit more continuity.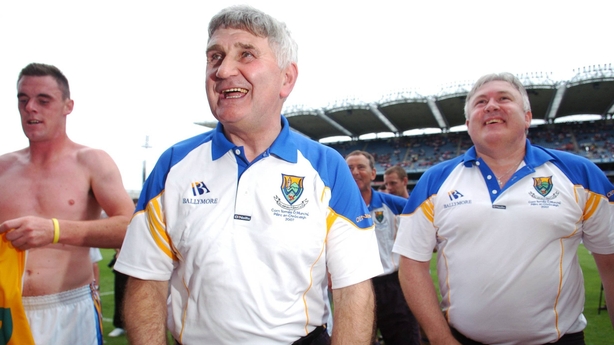 "We've had a huge number of players making debuts this year so it's good to get them up and running.
"It's just really important that we get the lads to stick at it because it's easy to walk away now. You're coming into the summer and some lads might be tempted to head off and play football in America or whatever or head off on holidays.
"Hopefully the Tailteann Cup will make it a bit easier to get lads to stick around and buy into it."
The vibes on the new competition have certainly improved this week. Most camps sound like they are ready to go hard at it and no matter what happens in Aughrim, Wicklow and Waterford will make a good quiz question answer about who were the fust teams to play in this new competition.