Kilkenny's dramatic defeat to Galway a fortnight ago has complicated the provincial picture for the reigning Leinster champions.
They travel to Parnell Park today to face a Dublin team who have won three from three so far, including an impressive victory in Wexford Park. Were this to become four from four, the Cats would almost certainly need to beat Darragh Egan's Wexford in Nowlan Park on the final day to make an All-Ireland quarter-final.
But Brian Cody won't necessarily be chewing his fingernails on the sideline.
Dublin may have stunned Kilkenny in a semi-final replay in 2013 but that was their first victory in the championship fixture for 71 years and they have lost all six meetings since, including last year's provincial final by nine points.
Former Kilkenny midfielder and current Offaly boss Michael Fennelly missed that seismic encounter nine years ago with an ankle injury. Anthony Daly's Dublin went on to claim the Leinster title but Fennelly is a little relieved, retrospectively, that their journey that year came to an end in an All-Ireland semi-final.
"We've always been competitive with Dublin," he told RTÉ Sport. "In 2013, from memory, that was a big year for Dublin to kick on and potentially to get into an All-Ireland final. Cork beat them in the semi-final, when Ryan O'Dwyer was sent off, a big moment in the game.
"I think that was a big moment in Dublin hurling. In one sense, maybe it was a good thing they didn't win because we've had a dominant [Dublin] football team for the last five, six, seven years and obviously you wouldn't want a dominant hurling team coinciding with it."
Though eight-time All-Ireland winner Fennelly also thinks that some of Dublin's recent higher-profile footballers might have opted for the small ball rather than the six-in-a-row pursuit if they had gone all the way that year.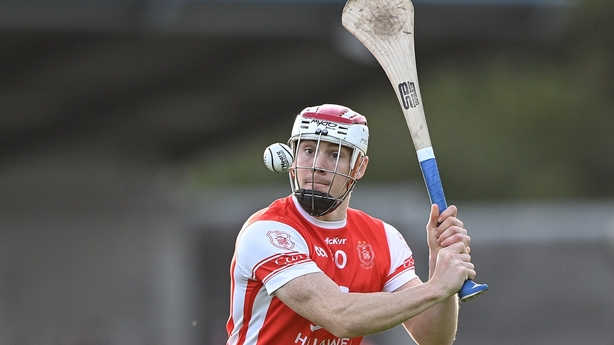 "If Dublin had got into that final and potentially won it, I think things could have changed," he said.
"Winning an All-Ireland can create huge momentum with players. What you could find is other players dropping into hurling as well.
"There are a few Gaelic footballers there for Dublin that would be really strong hurlers. The likes of Con O'Callaghan is a fabulous hurler, imagine having him in a Dublin squad. Ciaran Kilkenny, fabulous hurler. So we have a full pick in Kilkenny thankfully, we're fortunate on that side of it. But if Dublin had their full pick, God, they'd be a different animal again."
He is hoping today isn't the day that Mattie Kenny's side change their spots and record a win to rival their shock triumph over Galway in 2019.
"Dublin had a really, really good league campaign and they have brought a lot of that through to the championship.
"I know Kilkenny and themselves had a really good game in Parnell Park during the league and Kilkenny came out on top. I don't think there'll be much between them this weekend, I think it'll be a lot tighter than it was in the league.
"Huw Lawlor could be out with a hand injury as well. He is going to be a huge loss in the backline. Obviously you'd still be hoping for a Kilkenny win but it'll be difficult. It'll be a challenging game no doubt."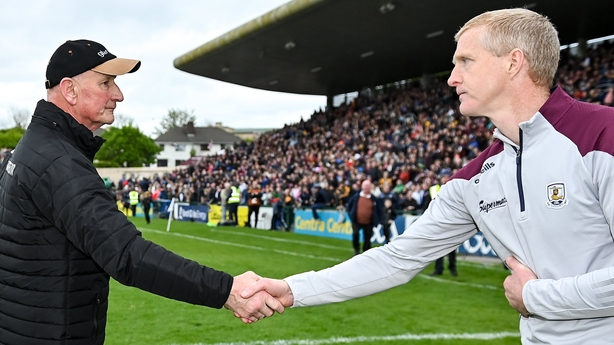 Brendan Cummins expects Dublin to bear the brunt of Kilkenny's frustration over how they were beaten in Galway.
"I think they'll be thick out after what happened above in Salthill," the Tipperary man told the RTÉ GAA podcast.
"Brian Cody will see it as a case of 'Us against the world. We were hard-done by on that last free.' They'll be angry and that soreness, unfortunately for Dublin, will come out on Saturday night.
"I think the fact that Kilkenny get goals will be a huge part of this. The key in Parnell Park will be winning your own ball in the full-forward line. Eoin Cody has been sensational when it comes to that, Billy Ryan the same.
"If it's two on two inside, as we saw in Salthill before Galway pulled back [Padraic] Mannion, if Dublin lack concentration at any stage, as happened a bit in the league with them, Kilkenny's nous in there will be enough to get them across the line.
"Padraig Walsh has settled in lovely at centre-forward but he will play nearly as a second centre-back, running the ball and dragging the Dublin inside guys out of shape to mark him.
"Even though Dublin have been going really well, I think overall Kilkenny will have too much."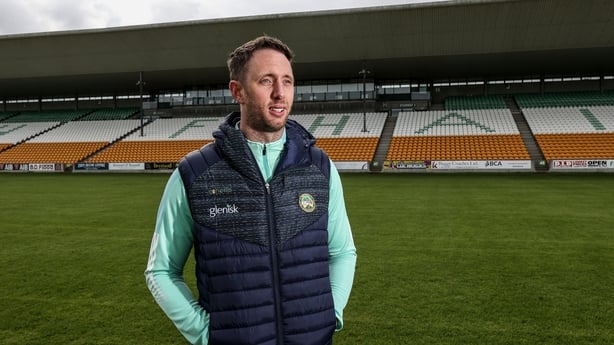 Looking further down the road, Fennelly's first cousin Adrian Mullen is among a Kilkenny panel aiming to progress further than last year when they were knocked out in the semi-finals by Cork.
The Ballyhale man thinks that will be a tall order, and finds it impossible to look past Limerick for Liam MacCarthy's winter residence.
"I don't think they're frontrunners," said Fennelly. "I think Kilkenny are going to be very competitive and even getting back to the semi-final stage of the All-Ireland I think would be a big plus, and if we could push over into a final it would be great.
"Cork have obviously been disappointing in Munster, I thought they'd have progressed on a bit more. They have a very young team still, I have no doubt they'll be knocking on the door for the next number of years. Galway are showing a bit of form too.
"Everyone is seeing the gulf, where Limerick are at, how strong they are at this moment in time. I don't think maybe Kilkenny have the depth at the minute [compared to them] but at the same time any time Kilkenny put on the jersey, those players, they go out and they give it everything.
"We saw it in the Galway game, Galway probably were the better team but it went down to the last second of the game. The boys pulled back a goal and probably were unfortunate not to get a draw out of it. They will always be very competitive and I don't think any team likes playing Kilkenny."
Watch Waterford v Cork and Clare v Limerick in the Munster Hurling Championship on RTÉ2 and RTÉ Player from 2pm on Sunday, with live blog on RTÉ.ie/Sport and the RTÉ News app and commentary on RTÉ Radio 1