David Clifford is getting used to being a marked man.
The Kerry star - widely recognised as the best forward in Gaelic football at just 23 years old - was double-teamed against Cork, who held him to just one point from play in last weekend's Munster SFC.
But the Fossa man is happy to accept fewer scoring chances if the result is the opposition leaving team-mates open.
"Certain teams are going to have their styles," he told RTÉ Sport.
"Obviously, it's going to be a bit more open some days. But trying to find ways around the plus-one [defender] or plus-two is a good challenge, and it's something I haven't fully cracked yet, so it's nice to keep working on that.
"We'll try and find ways. It's just important to try and keep working towards getting around that."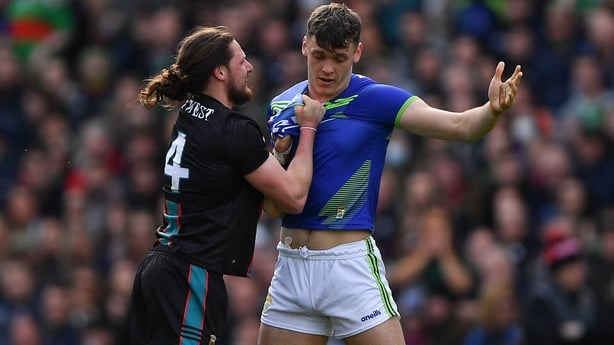 Aside from legal means of disruption has he had anyone trying to get in his head?
Mayo's Padraig O'Hora insisted this week that there was no 'sledging' involved in the players' much-highlighted Allianz Football League Division 1 final confrontation.
"In fairness, I haven't had anything like that," said Clifford. "Defenders are defenders. They are going to try and get an edge."
The Rebels, who stunned Kerry in 2020, also restricted Clifford to just one free last year - but the end result was the same, albeit an 11-point victory this year rather than the 22 points of 2021.
"I suppose I've missed a few goal chances against Cork the last few years," he reflected.
"But sure look, that just comes with the territory. That's football. It's always been a tough challenge against them.
"It was a tough battle. It was exactly what we expected from Cork.
"In 2019, we had a massive test with them as well. Obviously they pipped us in 2020. We're well aware of the challenge they bring, and again they definitely did that on Saturday evening. Plenty of things to work on obviously, but it was nice to get out of it."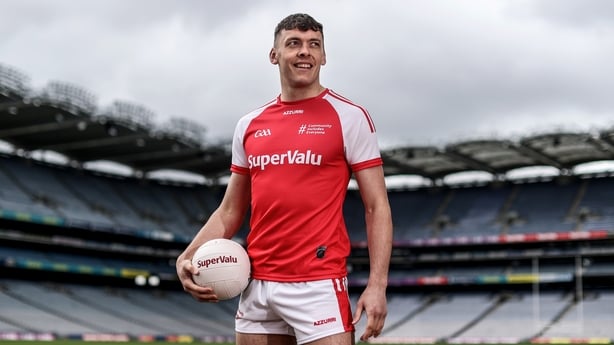 Kerry still head the All-Ireland SFC roll of honour (37 to Dublin's 30) but have gone eight years since lifting Sam.
The simple assumption in the Kingdom is for Jack O'Connor's team to win the title and for Clifford to lead the way. But he insists he doesn't feel the weight of expectation from the Kerry faithful.
"I don't, to be honest," said the three-time All-Star. "I try not to take too much notice of it.
"Targets like that [winning the All-Ireland] can be fairly lofty, so we're trying to break it down to one game at a time.
"If you're playing with an inter-county team, there is a lot of expectation, especially in Kerry. People love their football. We don't pay too much heed to the pressure. We just focus on working hard, and our next match.
"So it's just the Munster final that's our focus now, whether it's against Limerick or Tipperary."
Kery came unstuck against Tyrone last year after Clifford was forced off in extra-time due to cramp. He admits to being surprised at the Red Hands' Ulster quarter-final defeat to Derry but expects them to still play a big part this summer.
"It was a shock," he said. "Derry had been coming on the radar, and they were unlucky in their last two league games against Roscommon and Galway.
"There's no doubt that any team that comes through a provincial championship or a qualifier system is going to be in a good position come the All-Ireland quarter-finals."
Listen to the RTÉ GAA Podcast at Apple Podcasts, Soundcloud, Spotify, or wherever you get your podcasts.
We need your consent to load this rte-player contentWe use rte-player to manage extra content that can set cookies on your device and collect data about your activity. Please review their details and accept them to load the content.Manage Preferences