With Kieran Kingston in year three of a second term with the Cork hurlers, Sunday's clash with Waterford could be decisive in deciding whether he is allowed to continue into year four.
That's the view of former goalkeeper Anthony Nash, who was speaking at the EirGrid Timing Sponsorship Launch.
The Rebels have lost their opening two games in the Munster round robin, and they must avoid defeat at Walsh Park if they are to have a chance to extend their summer into June.
The Déise come into the game on two points, and with a superior scoring difference of 14 points, so a draw might suit them.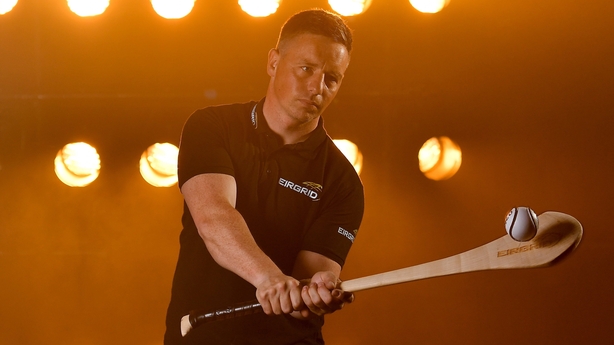 For Nash, defeat on Sunday could see Kingston, the man who brought Cork to a first All-Ireland final in eight years last summer, under pressure to continue his second spell in charge.
"The big thing is it's going to be the county board's decision," he says.
"Kieran and his management team will hope they've done enough by getting to the All-Ireland final last year. There was talk in Cork of a year's extension on the table. I don't know how true that is, you know rumours.
"If they lose on Sunday I think the county board and Kieran will probably have a chat alright. We're not writing their obituary yet. I still give them a chance against Waterford.
"If they win the last two games and qualify out of Munster, God only knows. I know it's an outside chance with scoring differences but Sunday is a massive game - not just for the management, but for the players as well."
Cork's recent record against Waterford is solid, with three victories on the spin against them between 2017 and 2019.
Their most recent meeting in Munster two years ago however saw the Déise emerge victorious, and many are pointing to them as the only county that can truly put it up to Limerick later in the summer.
They've already shown early season promise with a victory against the Rebels in the Allianz League final at the start of last month.
Traditionally though Cork would never fear Waterford, and Nash is expecting a big response from the Rebel camp this weekend.
"I think there's going to be a kick," he says.
"There has to be a kick. They've no other choice. That's it really. They don't have a choice. I actually consider this to be one of the biggest games in Cork hurling over the last few years because if they go out again and the performance isn't up to the standard that they want, the Cork public… it's going to come crashing down.
"I know these players and I know people from the outside might say, 'They're soft' and this, that and the other. They're not. They are hurting. I met a few of them after the Limerick game and you know by their faces and the way that they're talking that they are hurting.
"When you lose a game it's brutal, but the manner in which they've lost the games is so hard on them. I definitely hope in the first 15 minutes that they come out and just throw everything at Waterford and see how it goes, then they can settle into after that.
"The fear you have is that Waterford are in such a good place at the moment under Liam Cahill, and at home and have to win as well. It's probably one of the hardest fixtures you can go to.
"Walsh Park, I used to hate going down there. Jesus, it was so tight and now that they're hunting in packs the way they are, it's a bit of a cauldron down there at the moment."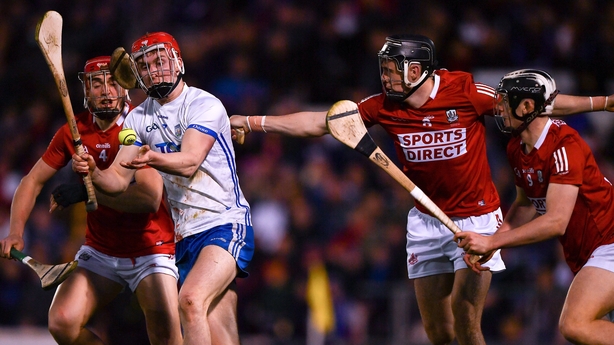 Looking at where Kingston might have to change tactics, Nash adds: "I don't want to lay blame on anyone because the players obviously accept it.
"I'm only looking in from the outside and I assume that it is the game plan [that is the issue]. What they're trying to do is correct, they're trying to retain possession.
"They did it very well last year. I am for getting the ball to the midfield point and then delivering it and I thought they did that a bit better last year. I'm hopeful that they revisit last year's game plan a bit more and go forward more, rather than lateral.
"That's the only difference for me. If It was to give out about any small thing it's just the lateral passes - less of them, and more go forward ball. It's not about getting the ball on your own 21 and driving it long and high. It's about 30-yard passes and moving it on at speed."
Watch Waterford v Cork in the Munster Hurling Championship on RTÉ2 and RTÉ Player from 2pm on Sunday, with live blog on RTÉ.ie/Sport and the RTÉ News app and commentary on RTÉ Radio 1