Ex-Leitrim manager Terry Hyland acknowledges that his former players will know there's "no opportunity" of progressing far in the All-Ireland championships but says they must approach games as if there is.
After a reasonably progressive league campaign in Division 4 and a tense four-point win over London in Ruislip, Andy Moran's side head for Salthill on Sunday knowing in all probability that their latest Connacht Championship tilt will end there and the Tailteann Cup will occupy their attention thereafter.
Hyland, formerly manager of his native Cavan, was in charge in Leitrim for three seasons, guiding them to promotion from Division 4 in his first year in 2019 and a first competitive outing in Croke Park for a quarter of a century.
They subsequently notched a qualifier win over Wicklow in '19 and very nearly survived in the third tier in 2020, undermined by having to offer a walkover to Down as Covid descended.
His reign sadly ended in dismal fashion in 2021 with a very public televised hammering at the hands of Mayo in last year's championship, a match which triggered another wave of discussion over the viability of the provincial championships.
"There's no point saying everybody is equal. Everybody has not been equal in Gaelic football since the start of the association," Hyland told RTÉ Radio 1's Saturday Sport.
"All you have to look at is the number of All-Irelands won. It has never been a fair competition but it is the competition that's there.
"For the lower-tier teams, the league is a much fairer format of a competition for them. We'll say with Leitrim, we got promoted [from Division 4] in our first year [2019] and we were on a high. And yet we knew we were going to go into a Connacht competition against Mayo, Galway or Roscommon who were at the top of their game in Division 1 at the time.
"Do those beatings do the like of Leitrim any good? No. Does it do the morale of people involved with them in management, any good? No.
"But yet, every year they have to step into that breach. Every year, they know this is where they're going to meet that wall at some stage.
"It's very hard to get into the psyche of a player to tell them, when they're playing in those lower divisions, that there's an opportunity for you here.
"When actually, they know - and they're intelligent and educated young people - there's not an opportunity, at the end of the day."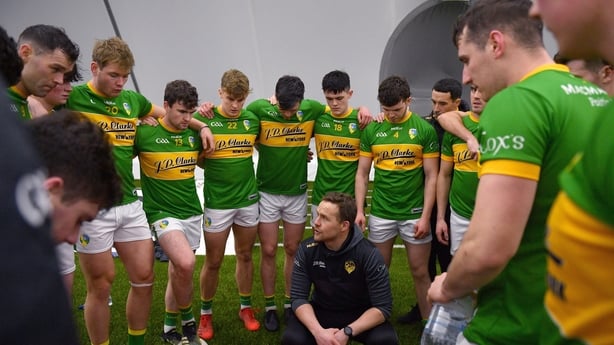 No matter how remote the prospects of victory, Hyland says the players and management must prepare as if it's a viable possibility.
"You have to. Because you can't go in and talk about losing. Because if you go in and talk about losing, you should have said five or six weeks ago, we'll not bother turning up. And let somebody else go on and we'll have saved the county board expense and we'll have saved everybody else hassle.
"You still have to go in to perform at the best of your ability. If that turns out in a win, well then you got what you went looking for.
"If it turns out in a very, very good performance and you can see within your group that that's an improvement on last year, or if it's a case of being three or four or five points within the winning of a game against those Division 1 teams, that is a big incremental improvement for a team like Leitrim. They can build on that.
"But for the Leitrims of this world, they have to start at their foundations. They have to go back to their minors, their underage structures. To be fair, they drew with Roscommon at U17 on Friday night which would be a very good result. I think they were only beaten by a point by Mayo in a Connacht semi-final. If you get that assembly line going, that's where the building blocks are for the likes of Leitrim."
Based on the widely-held view that the league is where its at for lower-tier counties and the championship a mere day out in summer, the Tailteann Cup would appear to be the way forward, offering counties games against beatable opposition and a chance of silverware. Leitrim have enjoyed notable success in secondary competitions before.
Leitrim won the short-lived All-Ireland B Championship in 1990 - Mickey Quinn winning an All-Star later that year - a success which was subsequently credited with triggering the county's emotional provincial championship triumph four years later.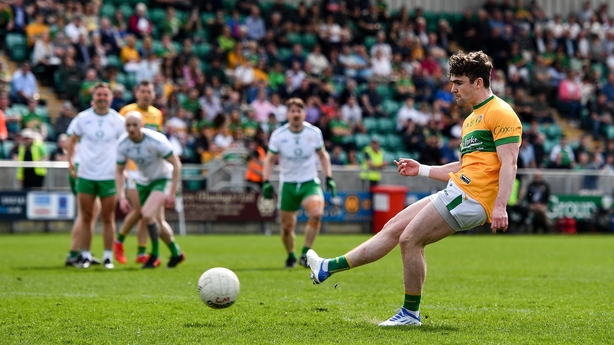 However, while Hyland considers the Tailteann Cup "a good idea", he is worried that the idea is being left unfinished by lack of proper promotion and profile.
"It goes back to this Tailteann Cup that we've talked about as the panacea for everything. But unless I read about it in the paper or you guys in RTÉ talking about it... I don't see Croke Park talking about it. I don't see it being put up on a pedestal where you'll be able to see the Keith Beirnes or the Ryan O'Rourkes of the world, or all these other guys in the lower divisions. I don't think we are trying to cater for the bottom half of the country.
"There's a will, there's a way in everything. If we come up with an idea, we can't just put it on the shelf and say 'well, we came up with a good idea'. We have to finish it now. How do we finish the product? How do we promote it, how do we push it?
"These fellas down in these divisions... if they're good enough to play on a Kerry or a Dublin team that they're living in Leitrim or Carlow. But this is where they're from, this is what their tribe is, these are the colours they wear. These are the people they live with and the people they want to entertain.
"So, let's give them a competition where they can showcase that but not alone just to their own counties, but nationally."
We need your consent to load this rte-player contentWe use rte-player to manage extra content that can set cookies on your device and collect data about your activity. Please review their details and accept them to load the content.Manage Preferences
Listen to the RTÉ GAA Podcast at Apple Podcasts, Soundcloud, Spotify, or wherever you get your podcasts.