Roscommon manager Anthony Cunningham has said that the championship calendar is "too congested" and expects it to be altered ahead of the 2023 season.
Cunningham was speaking after his side's 0-23 to 0-11 win over Sligo at Markievicz Park, a victory that set up a Connacht final date with either Galway or Leitrim on 29 May.
It means that the side now has nearly a month to prepare for a shot at what would be a 25th provincial title for Roscommon, but Cunningham still isn't pleased with the shorter window that was introduced to enable a county-club split season.
"I think it's too congested really for everybody and it'll probably be tweaked after this year, hopefully," Cunningham told RTÉ Sport.
The football championship will indeed be overhauled next year with a new structure, but it will increase the number of games to 99 between senior championship and Tailteann Cup.
"The other thing for supporters, I think the championship will be over before people realise it. For everybody it needs a bit [of a] better balance."
The Roscommon statistics made for good reading against the Yeats County. Eleven different players – including all five substitutes – got on the scoresheet and Cunningham said that Tyrone's All-Ireland triumph in 2021 demonstrated just how vital a spread of scorers is from all areas of the pitch.
"The game overall has gone that way," Cunningham continued.
"You need to be able to score, we need to have defenders even able to score. It has to be fluid.
"You look at Tyrone last year, the amount of their defenders, even their goalie [Niall Morgan] being able to score.
"It's the way it's gone. The guys are very skilful, they're playing with a lot of confidence and they need to keep building."
Sligo had actually started the contest quite well but their chances of an upset all but ended in the 13th minute when David Phillips was red-carded following an altercation with Roscommon forward Conor Cox.
Losing manager Tony McEntee had no issues with the decision, and admitted that it left his side with a mostly impossible task.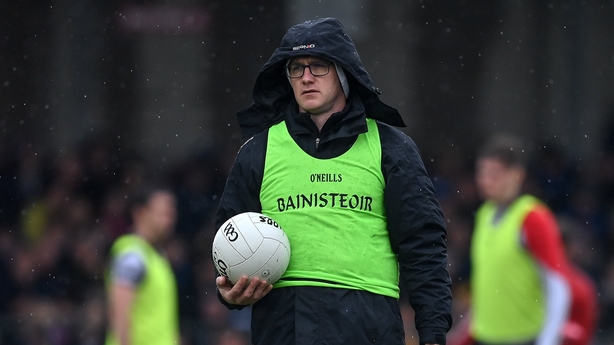 "It's clear here that the difference in this game happened really early on with the sending off, and probably a justified sending off. I have no complaints whatsoever with that.
"But 14 men against a good Roscommon team was always going to make things very difficult. We took it to half-time, we were still in the game at the start of the second half but eventually it petered out."
This is McEntee's second season in charge of Sligo and he feels that they have shown enough improvement in 2022 to suggest that they can enter the Tailteann Cup with real confidence.
"If you look at last year we played Mayo and in a lot of ways it was a humiliation [losing 3-23 to 0-12]. This year I don't think we're in the same boat at all.
"I think this year we have a lot of promise out of this game, we can build on it. We're going into the Tailteann Cup now clearly at this stage.
"I think we can look forward with some optimism I suppose, but we certainly need to improve on a lot of things."