The first-year manager holds a fabled place in the history of hurling.
As the sport moved away from the long-standing culture of management by committee to a single bainisteoir, Cyril Farrell led Galway to just their second All-Ireland title in his maiden campaign in 1980.
In 1995, Ger Loughnane banished Biddy Early's ghost in his first year in the hotseat while Michael Bond led Offaly to Liam MacCarthy in 1998 having only been in charge for the last three games of the season.
Cork's John Allen (2005) was the only rookie winner in the following decade but Tipperary 's last two triumphs have been steered by fresh faces – Michael Ryan in 2016 and Liam Sheedy in '19, though that was the start of the latter's second spell in command.
Three of this year's provincial contenders have managers taking charge for the first time – Henry Shefflin in Galway, Darragh Egan in Wexford and Tipperary's Colm Bonnar. Westmeath also have a new man in Joe Fortune. The ex-Ballyboden boss has already achieved his main objective of a Division 2A title and beating Laois to stay in Leinster will now be the priority.
Bonnar has been around the block with Carlow and Wexford but Fortune, Shefflin and Egan are making their inter-county championship bows this weekend.
John Meyler has managed multiple counties since starting out with Kerry in the 1993 season. He led the Kingdom to a famous championship win over Waterford – their first in Munster in 67 years – that season and went on to steer Carlow, Wexford, Kerry again, and Cork over the years.
The Rebels retained the Munster championship in his first year on the line in 2018 and were only beaten in an epic extra-time All-Ireland semi-final by eventual champions Limerick.
"There was no pressure on in Kerry," he tells RTÉ Sport. "The expectation was there that if you compete you've done your job.
"When I went down to Wexford in 2007-08 there was an expectation there that they were one of the teams that could compete for an All-Ireland. But the Kilkenny juggernaut came along at that time. God nor man wouldn't have stopped them in that four-in-a-row, they were superb.
"I went to Carlow for two years and that was much the same as Kerry, you're trying to be competitive. But that jump from Division 2 to 1 is massive and it's wider now.
"The three years I was involved with Cork, the expectation was to win the All-Ireland and that's it. That last eight minutes against Limerick we didn't drive on and that's the way it is."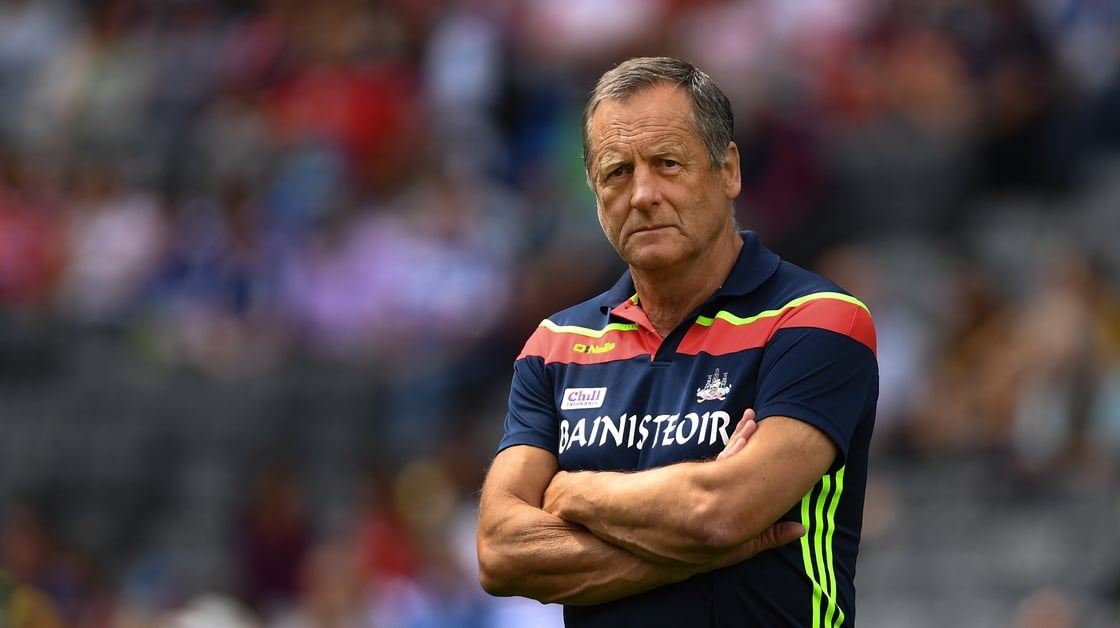 Meyler was the same age as Egan is now, 36, when he first stepped into management. He had been over the Cork minors in 1992 but was working in Tralee and was asked by then Kerry chairman Seán Kelly to take their seniors the following year.
How has the role of manager changed in that time?
"It's a huge operation now compared to then. You're managing a backroom of 30 or 40 people and have an inner core of seven or eight – your fitness people, strength and conditioning, psychologist, video, trainer, coach – that are critical to you. You have to trust them to do their job and bring them all together, that's the key.
"You have to recruit the best people you can get. You have to get them all going in the one direction. You can have a lot of egos and fellas that feel that their section is the most important so it's a matter of gelling those seven or eight together to form the right high-performance culture. That's difficult.
"I had got such a grounding in St Finbarr's hurling and football club in the 80s. Superb people like Gerald McCarthy, Charlie McCarthy, Con Roche, they were superb coaches and managers. They taught me lessons about hurling, coaching, man-management. Their attention to detail was really good. You had older people within the club too who taught you about managing people.
"At the end of the day, all you're doing is managing people and trying to get the best out of players and management.
Meyler retains his enthusiasm for coaching – "I absolutely love it" – and is currently over Kerry senior champions and Intermediate All-Ireland finalists Kilmoyley, as well as the Cork U15 development squad.
The Wexford native thinks Tipp man Egan, part of Liam Sheedy's management for the last three seasons, will get patience that may not be afforded to his rivals as he seeks to restoke the flames Davy Fitzgerald ignited in his time there.
"Darragh Egan has a free shot for two years. Darragh is 36 but he was involved with Sheedy before so he knows the ropes.
"The Wexford public will expect and demand better than the league semi-final against Waterford, which will put Darragh under pressure but they did have a good league campaign up to that.
"Wexford will have to beat Galway to get a start. You can't be going into the second game down two points. Momentum is huge. You have to get into the top three in Munster or Leinster. That's critical. And then your first objective is to win your first match."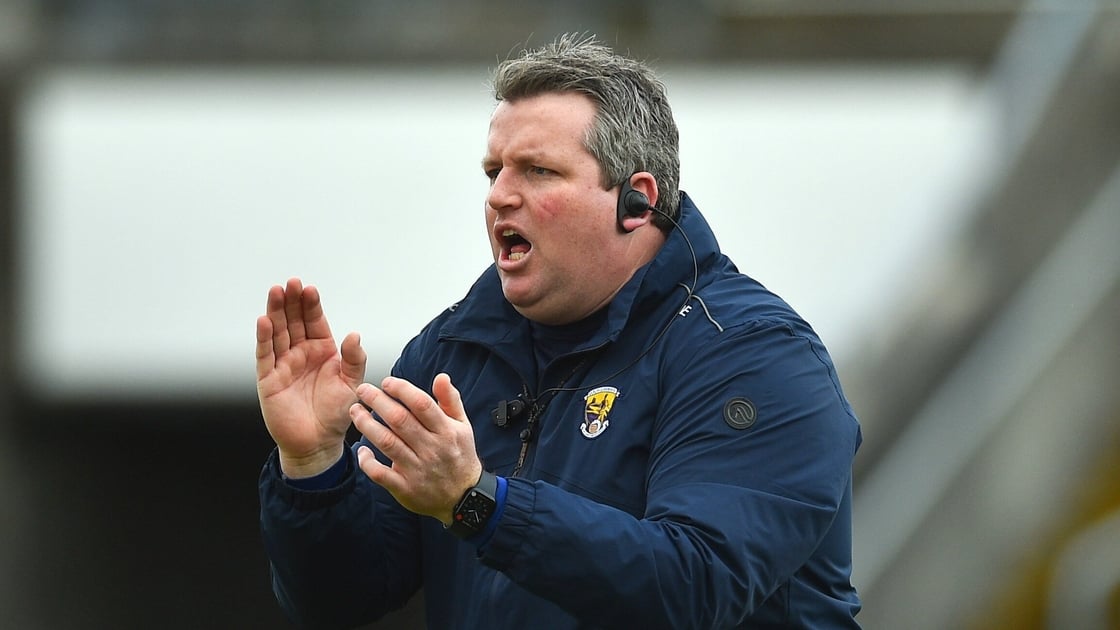 Three months after Galway's All-Ireland victory in 1980, Tipperary hurler John McIntyre started work in the city's Connacht Tribune.
Over 40 years later, he is the newspaper's long-standing sports editor and a three-time inter-county manager – with Offaly in 1997 and 2004-07 and his adopted Tribesmen from 2009-11.
"At that time Offaly hurling was very strong and I was aware that I wasn't starting from scratch," he says of his first foray into inter-county management. "You had players that had All-Ireland medals in their back pockets. You were kind of conscious that they wouldn't take long to be wise to somebody who might not be up to it.
"It put you on your guard but at the same time it meant you were working with a group of players who knew what it was all about, that had vast experience and knew how to win. That's a great foundation for anybody coming in."
The Faithful came back from 10 points down against Wexford in a Croke Park Leinster semi-final watched by 52,079 but were denied a replay by Damien Fitzhenry's save from Billy Dooley. Only the beaten provincial finalists got a second chance that year and McIntyre was subsequently ousted for Babs Keating, who in turn handed the 'sheep in a heap' over to Bond to land an unlikely All-Ireland.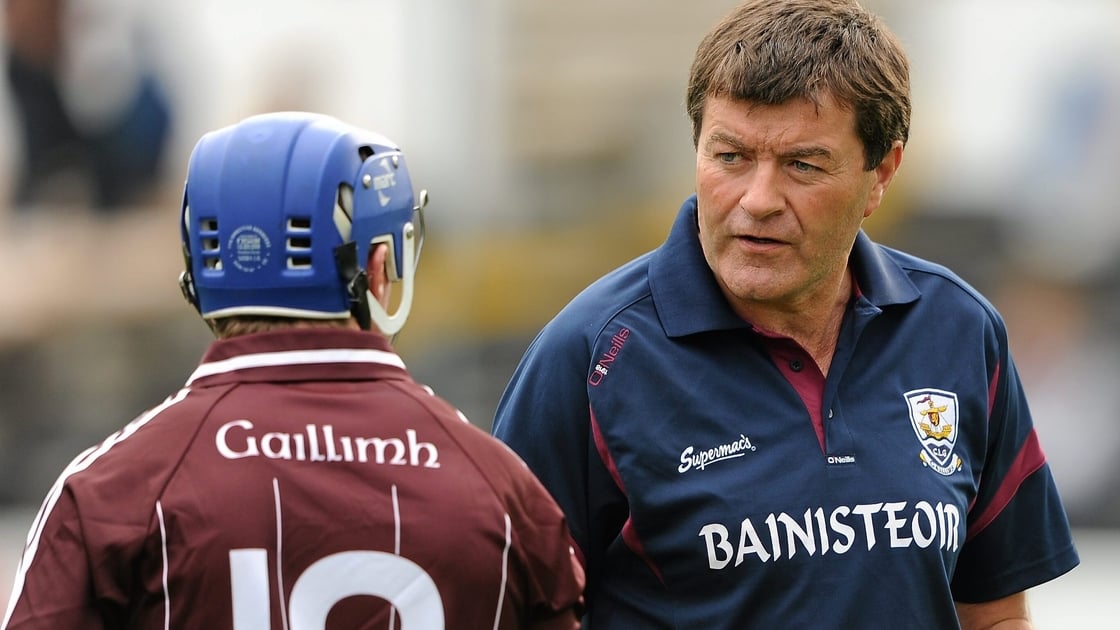 He says it was "a completely different situation" by his second stint in 2004. "Offaly hurling had fallen away really at the highest level. Offaly were still competitive but we didn't have much luck and lost two or three big games that we might have won on a different day."
McIntyre's first campaign over Galway in '09 coincided with the county's debut in the Leinster championship.
"I think it has been good for Galway hurling. It has made it harder for them to win All-Ireland titles but I think it had to be done. Galway were walking into All-Ireland semi-finals without much competitive preparation and it was an unfair advantage to some extent because they only had to peak for one game to make an All-Ireland final.
"When I came in, the nucleus of a squad was there. There didn't have to be a massive rebuilding programme. The management I was part of would have tried to put on our own slant on things."
After beating Laois, a 20-year-old Joe Canning scored 2-09 as they went close against a Cats side on their way to four in a row - "Kilkenny were at their prime and we took them to the wire" – before two late goals from Waterford dumped Galway out in the All-Ireland quarter-finals. "Before we knew it we were gone. A shocker of a defeat."
Galway eventually ended a 29-year wait for Liam in 2017 and were beaten finalists the following year. But there has only been one semi-final appearance in the last three seasons and The Joe Show is no longer on the air.
Can Shefflin, the only man to win 10 All-Irelands as a player, and who managed Ballyhale over 17 unbeaten games to back-to-back Kilkenny, Leinster and All-Ireland club crowns from 2018-20, get them back on top?
"Originally, I think some supporters would have been taken aback that Henry was open to the idea of taking over Galway," reflects McIntyre. "The perception would be that he's an out-and-out Kilkenny man, the most decorated hurler of all time, the Kilkenny manager in waiting when Brian Cody steps down. But it dawned that he wasn't one for hanging around and felt this was an opportunity he couldn't turn down.
"It's a gamble for him because it's his first inter-county posting and it's a gamble for Galway for the same reason. But the reaction has been hugely positive down here. There was a feel-good factor immediately on his appointment. He's hugely respected but he's also a popular figure within the game.
The presence of 3,000 fans at a January Walsh Cup clash with Offaly spoke to the excitement and elevated hopes in the county at the 43-year-old's arrival. They won three out of five Allianz League Games in a campaign that was overshadowed by the sudden death of his brother Paul.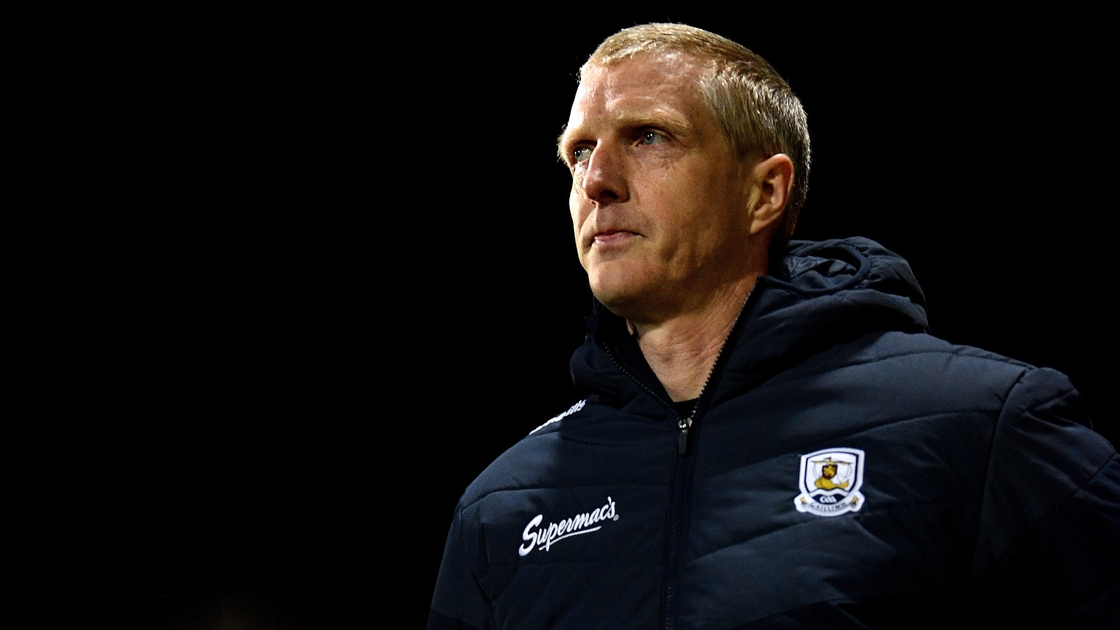 "Henry coming on board has generated huge interest," says McIntyre. "The flip-side of that is because he is a winner there is an expectation, realistic or not, that Galway are suddenly contenders for the All-Ireland.
"It's not as simple as that. Galway are in more transition than people would have thought. There's no Joe Canning for the first time since 2008. Aidan Harte is gone as well, injuries have ruled out Adrian Tuohy, Jason Flynn, Shane Cooney.
"They're good hurlers. They still have a hard core of experience there. But Henry's big job is to try and marry the old with the new, discover a couple of new players that will stand up to the scrutiny of championship hurling. But they could have picked an easier championship fixture than this to settle into their new environment.
"What happened to Wexford in the league semi-final, I'm not sure they chased that game too hard. Waterford cut them open badly. That would have brought everyone back to reality, which is a good thing ahead of a championship campaign.
"But they showed enough getting there that on their day, Wexford are difficult adversaries for any team. Darragh Egan has stepped into the role and put his own spin on things. Bringing in the likes of Billy Walsh and Gordon D'Arcy shows that he's prepared to look outside himself and his management to get the best out of this Wexford team. Having people like that involved can only have a galvanising effect.
"This is a critical match for both teams."
Meyler believes that Shefflin "is under pressure" to provide instant success. "He's going to Galway with his aura around him and he's got to deliver. Galway have gone backwards if anything since '19 and Joe Canning is gone. They have the players, they won five minors, but bringing those players through is really difficult. That's the problem.
"He's Cody's protégé. He will be replicating what Cody has been doing for the last 25 years, maybe with a little added extra. The expectation is 'We brought you here, we want you to win an All-Ireland'. Especially as you're bringing in an outsider – Ger Loughnane was there and it didn't work. They'll back him with everything he needs but you have to deliver nowadays. There's no second chance."
This is not Colm Bonnar's first rodeo. The 57-year-old won All-Ireland medals as a player with Tipperary in 1989 and '91 but has had to wait until this year for his chance to take the reins in his native county.
Bonnar has coached Waterford IT to six Fitzgibbon Cup titles and had Shefflin among his players when he and Andy Moloney steered Ballyhale to St Patrick's Day success in 2015.
He succeeded Meyler at Wexford in 2009. The Model men only beat Antrim in championship during his three-season tenure, but enjoyed relative success at Carlow from 2017-20 however, securing Christy Ring and Joe McDonagh Cup titles as well as two seasons in Division 1 of the league.
The Cashel man is well aware that he was not Tipperary's first choice. That was Liam Cahill, who clearly believed he was better off sticking with Waterford rather than trying to speed up the progress of his two U20 winning sides to the senior ranks. The new man doesn't have much choice but to do so after losing multiple All-Ireland winners like Padraic and Brendan Maher to retirement and long-term injuries to Seamus Callanan and Bubbles O'Dwyer.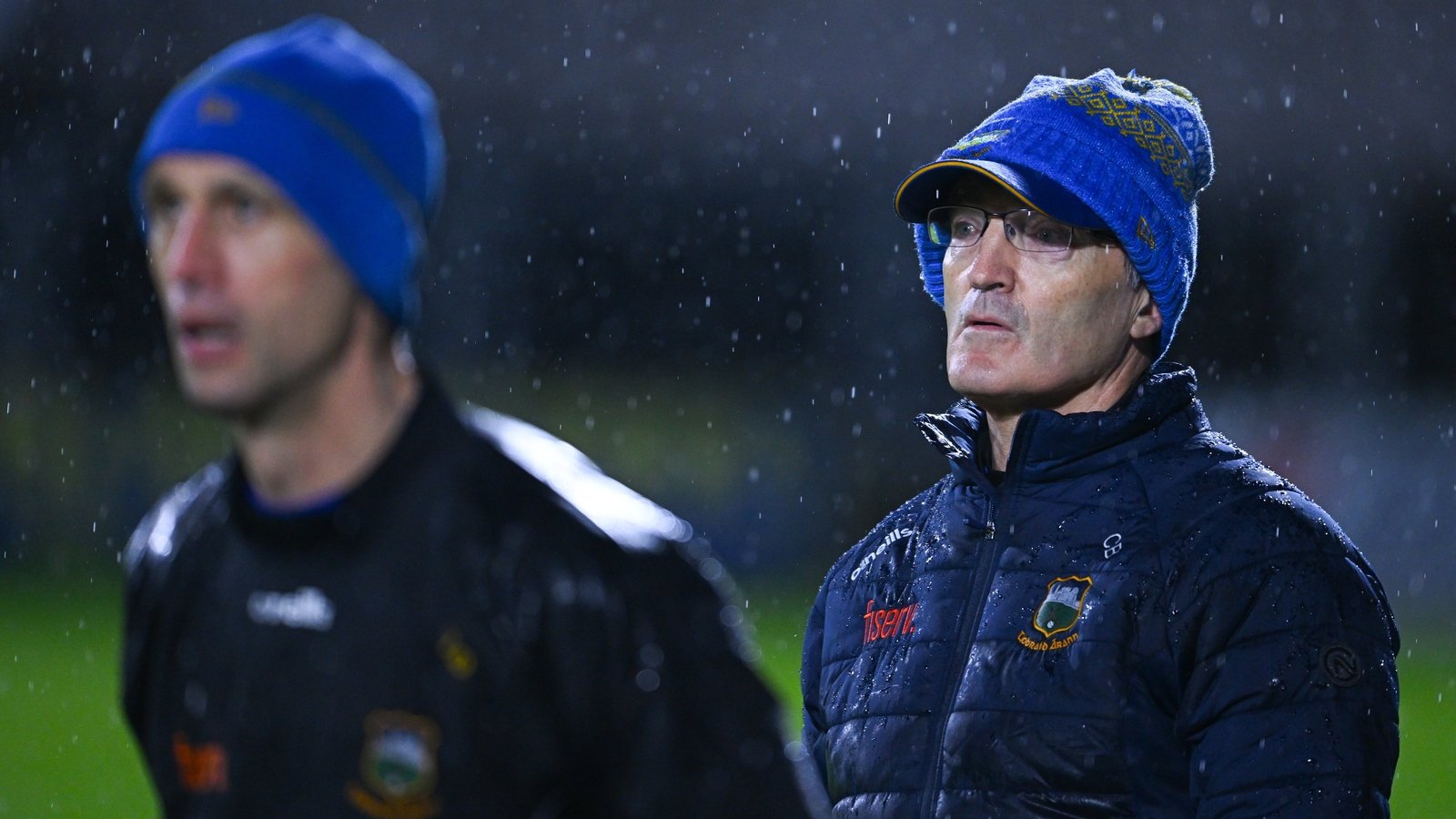 Bonnar admits that Tipperary fans "expect their team to be in the top two or three all the time" - and it has only been three years since they last climbed the steps of the Hogan Stand - but if any season would be an acceptable rebuilding campaign then surely it is this one.
"I think he will be getting a free pass unless Tipp bomb out altogether this year," says McIntyre. "He represented Tipperary with distinction. He's an All-Ireland medal winner. I think he deserves a shot at this job. He's a shrewd operator.
"Getting out of Munster would be a big achievement. It's ultra-competitive.
"This game is huge and a shot to nothing for Tipp. Waterford are strong favourites to win. Tipp need these young guys to step up to the mark fairly quickly. If they are competitive in Walsh Park, who knows where Tipperary will finish up. If Tipp's young players make a big statement they could take off.
"Winning your first game is key. If you get off to a winning start it gives you momentum, you nearly have a foot in the door. If you lose you're under pressure.
"For Henry, Darragh and Colm, it's a great opportunity. They will have worked extremely hard over the past few months and if they get off to a winning start it gives them momentum. That's what these matches are about in the round-robin. You could see a team potentially improving by eight or ten points in a couple of months but if you fall in the first game it's a completely ball game altogether."
Follow Waterford v Tipperary and Cork v Limerick via our live blog on RTÉ.ie/sport and RTÉ News app, watch live on RTÉ 2 and RTÉ Player or listen to national radio commentary on RTÉ Radio 1's Sunday Sport