Waterford GAA will this evening study video evidence of Sunday's Allianz Hurling League semi-final before deciding whether to appeal Austin Gleeson's red card against Wexford on Sunday.
County board chairman Sean Michael O'Regan confirmed to RTÉ Sport that a review meeting would take place among management this evening and that a decision would be made based on that discussion.
"It was a great performance and away from the excitement of that we have a meeting tonight and we will be looking back and reviewing and discussing whether there is grounds for an appeal," O'Regan said.
"I seriously doubt if we even have seen the referee's report yet. Looking at it, regardless of what decision is made tonight we are delighted with our players' performances and with the way things are going.
"A lot of players have debuts made and we are really looking forward to the league final and we hope our supporters will come in big numbers again. We should have a decision made by tomorrow at the latest as to whether we will appeal the decision."
Gleeson had scored 2-03 before being sent off for an altercation with Wexford defender Simon Donohoe late in the game.
On Sunday, manager Liam Cahill confirmed that if there were grounds for appeal, they would proceed but as things stand the talented forward will miss the weekend's league final against Cork.
Meanwhile, it's expected that the GAA will analyse video footage of scenes that followed Donegal's Allianz Football League clash with Armagh in Letterkenny yesterday.
Upon the final whistle a fracas erupted, with players and others involved.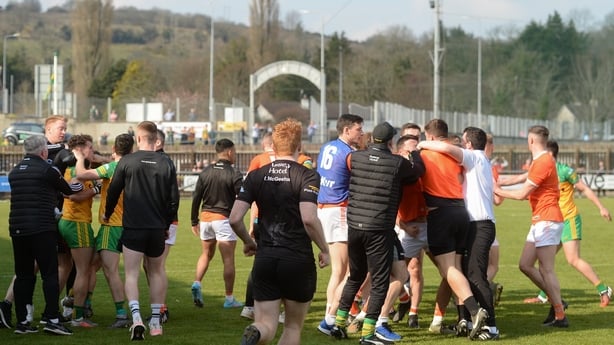 This incident could yet see players from both sides receive bans and rule them out of the first round of the Ulster Championship.
The two sides will meet again in the provincial championship on 24 April in Ballybofey.