Michael Maher credited his London team's 'no excuses' culture after they edged out Leitrim to boost their chances of promotion from Division 4 of the Allianz Football League.
London are unbeaten and top of the standings in the bottom tier with Sunday's 2-05 to 0-09 victory at the Connacht GAA Centre of Excellence adding to previous wins over Waterford and Carlow.
Speaking on RTÉ's Sunday Sport after securing the win over Andy Moran's Leitrim, Maher was delighted with London's fighting spirit.
"We're delighted, we'll keep our feet firmly on the ground. Superb performance from the lads again. Very, very tight battle. Leitrim are an excellent side and we're just glad we got out the right side of it," he said.
"We've just got a 'no excuses' culture in the dressing room. People dwell on the fact that we haven't had games but that's totally out of our control. All we did is control everything we could control.
"We made sure the lads were as well prepared for the games as we could be and we showed in the first three games that we're more than ready. The key thing is we've a very deep squad and a squad that are willing to fight for each other."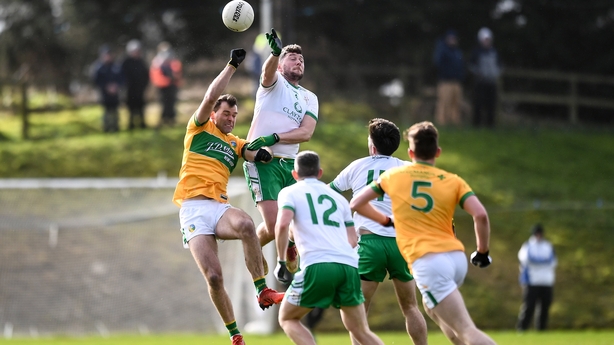 Expanding on the depth within his panel, Maher praised the positive effect of his substitutes and the defensive resilience of his players as the match wore on.
"The bench made a massive impact on the game again today. We had three changes in one go in the second half and that was the key turning point for me," he said.
"We got right on top in the 10 minutes after that. We took our chances but we're not foolish, that game could have gone either way. Leitrim had chances they missed, we had chances we missed. Just thank God we came out the right side of the result.
"We said not to sit too deep but we had to defend very well and resolutely. In the last 10 minutes, we had to have big numbers back to make sure we got over the line. The main thing was when the chances came, we took them.
"I was (worried late on). They were throwing big numbers forward as any team would do in a tight game. We defended very well, a couple of players stood up to be counted (with) goal-line blocks. Any team at two points down are going to be a dangerous animal at that stage of the game. We did what we had to do. The good thing was the players showed great game management to see us over the line, which is fantastic."