It's very much a case of all change, changed utterly in this GAA season of 2022. The championship comes hot on the heels of the conclusion to the Allianz Leagues. The men's All-Ireland finals will be played in July. The sun the highest it has ever been for the awarding of Liam and Sam.
Clare hurling star Tony Kelly, who is hoping to return to action soon after undergoing ankle surgery, spoke about the changing dynamic at the launch of new Irish protein cookie brand 'In the Zone', a joint partnership between the GAA and the GPA.
He said: "It changes the course of the season in that usually when you're going back you'd have a good few months of just maybe conditioning, gym-work, and running.
"You're probably looking now, in the middle of February, and you're trying to ramp up the hurling side of things. You're trying to get sharpness, get your game-plan going, get it working in the league. Whereas in years gone by you would have used the league to get fit, used the league maybe for a heavy block of training and trying to throw in a couple of lads to see if they're good enough for the panel or the grade.
"But as it is now you probably have three games left in the league before you have a semi-final or final in the league so you're ramping things up a lot earlier."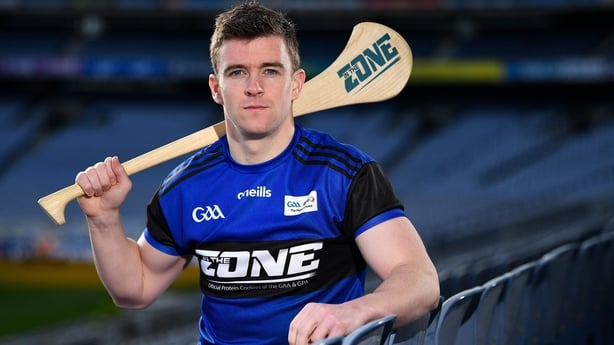 Clare, he adds, are very much focused on the Easter weekend, when the Munster round-robin series begins.
"Some teams may approach it differently. I know from our side of things that a lot of our focus is on April and I would imagine that the majority of teams, if not all of them, are in the same boat.
"Especially when you're going back to the round-robin, you've four championship games so they do come thick and fast. It's not a case where you have the back-door system. Yeah, it's probably about getting lads fit, getting them sharp, but also monitoring the load as well.
"Because if you pick up a bad injury between now and...I think it's eight weeks to the first round...so if you pick up an injury or tear a hamstring in the next couple of weeks you're under pressure as well for that first round and maybe even the second round."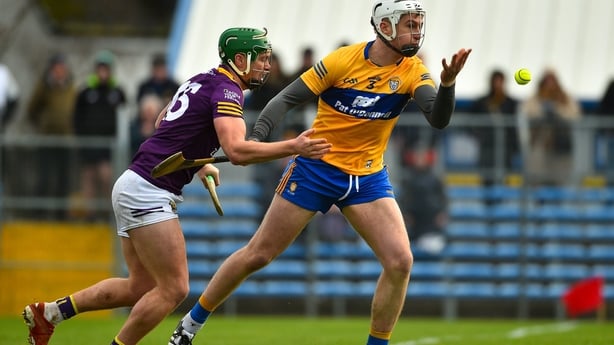 Clare's start to the year has seen them lose to both Cork and Wexford in Division 1A. The defeat to the Rebels saw the Banner fade away after a positive start, though Kelly was more upbeat about the overall showing against the Model County.
"I suppose two rounds of the league done and we probably would have been disappointed with the performance against Cork. After the first 25 minutes we'd have been disappointed with how the rest of the game went.
"I thought (against Wexford) was an improvement in terms of performance. In terms of just basics, work-rate. Obviously there's a lot of things we can still improve on. It's still early yet and we're still down a lot of bodies. The likes of Peter (Duggan), Aidan (McCarthy), Ian Galvin, Shane O'Donnell, (David) Reidy, are all absent.
"But, in fairness, it's probably a good thing in one way because Brian (Lohan) is able to blood the likes of Shane Meehan, Mark Rodgers and Patrick Crotty so we're still exposing a lot of U-20s to high level games as well which will stand to them heading into the U-20s championship which is only a few weeks away.
"We'd have been disappointed against Cork but happy with Sunday's performance, albeit we didn't get the win. Yeah, look it, I suppose in the league you're trying to find new players and work on things that maybe didn't go well last year and try to improve on them. That will be our aim for the remaining three games as well."