Tony Kelly is hoping to see some action in this season's Allianz League, as he continues his recuperation from an ankle injury.
The Clare sharpshooter underwent surgery last October a procedure he put off for close to a year. It meant he missed Ballyea's county final success and the start of the Banner's league campaign, where they have suffered defeats at the hands of Cork and Wexford.
The 28-year-old reports that his rehab is going well and is now confident he will see competitive action before Clare's championship campaign starts at Easter.
Speaking at the launch of new Irish protein cookie brand 'In the Zone', a joint partnership between the GAA and the GPA, he said: "I've about 17 weeks done at the minute so just back in, I've a good block of running done, so I'll be back in hurling this week. It's all going to plan so far. I just have to ramp up the hurling, shake off the rustiness, and hopefully I'll be back on the field pretty soon."
Clare have three more regulation games to play in this year's spring campaign, and the 2013 Hurler of the Year is keen to play some part.
"I think we're off this weekend so I'll play it week by week and see how I get on this week and next week and then we'll see how it's progressing. But it's going well at the minute."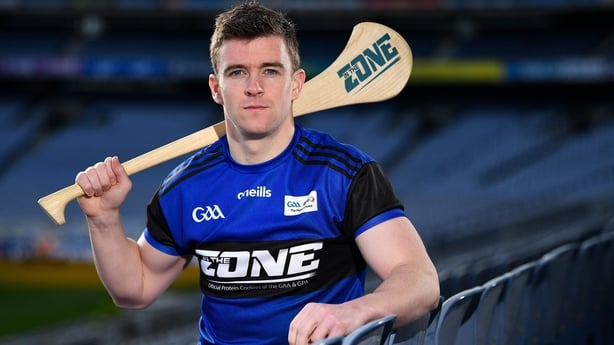 Kelly also explained the nature of his injury, when stating: "It was just a reconstruction on the outside and inside of the ankle. Just replacing ligaments that were gone on the outside and the inside. Yeah, the inside had to be completely repaired. The ligament was just gone on the inside of my ankle. On the outside then it was tore but they could repair it."
"They've told me that once the rehab goes to plan you should be back to full strength and back to normal"
The three-time All-Star is confident that his ankle will stand up to the rigours of competitive action again.
"In terms of the severity of it, I'll be able to play and I'm back running and I've had no real setback with it. So, in terms of severity, I'd say it's like any operation that you do, once you can get back on the field and you're not hampered or reduced in any way, shape, or form, then it should be okay. It feels fine, it feels strong, I've a good block of rehab done with it. I'm hoping that'll be the end of it and the ankle will see me out now.
"I'm hoping that I might actually have a bit more flexibility with it. So, yeah, they've told me that once the rehab goes to plan you should be back to full strength and back to normal so from that standpoint it's going well."