To play the fastest field sport in the world, you have to be made of different stuff; tougher than most and perhaps a little crazier than everyone else.
As Liverpudlian comedian John Bishop once put it: "Al-Qaeda wouldn't even do f****ng hurling!".
Here in Ireland, we watch players armour up with helmets and hurls and head into ferocious battles year in, year out without giving it a second thought.
The 2022 Camogie League campaign was launched today, with Galway's Orlaith McGrath & Kilkenny's Grace Walsh relishing the looming competitive fare #RTEgaa pic.twitter.com/i8Q9QOObjL

— RTÉ GAA (@RTEgaa) February 1, 2022
Waterford star Niamh Rockett is the epitome of a hurling warrior. She's captained her county to Junior and Intermediate All-Ireland glory and was awarded an All Star in 2020.
Now aged 29, she's heading into her 16th season in the blue and white jersey despite being told to give up sport or end up in a wheelchair by the time she turns 30.
"I was diagnosed [with arthritis] when I was 16," said Rockett at the launch of the Littlewoods Ireland Camogie Leagues.
"I got an operation on my knee, then I was told eventually they'd have to break my knees and realign them. They wanted me to give up sports. I was playing football, hockey, soccer, camogie at the time and then when I was told that it was devastating. My whole word was sport.
"If you go to a doctor, a doctor is going to tell you, 'you need surgery'. If you go to a physio they're going to tell you, 'you need physio'. So it's about being mindful of that and seeing what the best option for you yourself is.
"I went on and played for a couple of years then but probably didn't reach the heights I wanted to. I got a bad bang when I was 20. My kneecap came out of place. I didn't run for 14 months.
"I'm at the stage now where I take the mickey out of myself more than anything. I 'pull the knee card' just to lighten it up a bit."
"I suppose down to good physios, good family around me and good supports, I got back playing. I was so glad to have captained my county and won my All Star but it's down to perseverance and stubbornness more than anything."
Rockett by name and nature, it takes a colossal blow to keep the 2020 All-Star forward grounded.
"My boyfriend calls me a numb person," she joked.
"I broke my nose during the year when one of the girls stuck her hurley through the helmet in training. I came back. The only time I started crying was when there was a bit of blood on the sheets and I was wondering how I'd get it out. That was the funniest thing.
"He says I'm just immune to it now. It's good and it's bad I suppose because you don't know when to stop with your body."
Evidently addicted to her sport, Rockett finds it difficult to relax, rehab and recuperate. When her physical health put a stall to her playing career, she found her mental health took a serious hit too.
"To be honest, I was depressed about it for a long time, I was down mentally. The expectations from your family, the expectations from your county, the expectations of you, that's really tough mentally," explained the PE teacher.
"You have to [get help]. If you were to bottle up all those feelings you wouldn't be able to cope mentally and physically. I confided in a lot of my younger coaches, ringing them up, going to matches and watching matches. The girls on my team were phenomenal sports, going for coffee with them.
"But the GPA were phenomenal to give you those supports and offer you those supports. There is always someone you can turn to and talk to about it, which is very good. I don't think I would have had my career, not only physically with my knee, if I hadn't spoken to someone [to help] mentally.
"People go on about it and they talk about it but I think that's just as important. You might not be 100 per cent physically well and you might not be able to cope with it. Talking to someone is phenomenal. It's just a weight lifted off you and it gives you more freedom to play.
"I'm at the stage now where I take the mickey out of myself more than anything. I 'pull the knee card' just to lighten it up a bit.
"Sometimes in schools, the kids are like, 'I can't do PE miss, my knee is sore', and I'm like, 'don't try to pull that one on me!'".
The notion that the leagues are just warm-up competitions for some soft hurling is long gone. On the inter-county stage in recent years, the leagues have been every bit as competitive and fiery as summer championship days.
Rockett sees this weekend's return of the Littlewoods Ireland Camogie Leagues as the start of "setting the mark" for Derek Lyons' bid to return to Waterford to Division 1 after their shock relegation at the hands of Dublin last year.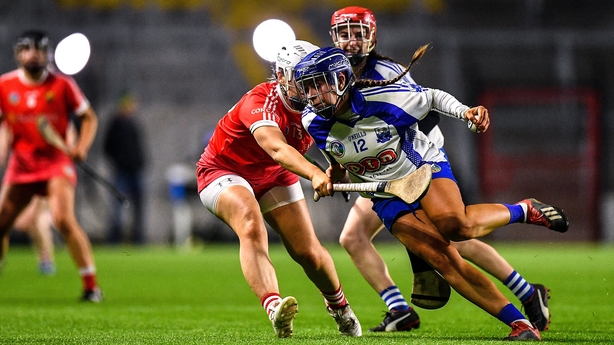 "Last year we got Cork in the first round. We'd new management in. We'd Tipperary in the second game. There was only three in the group so if you came last then you get a really raw deal. Three teams went into a draw and two teams came out and went into a relegation semi but we were the last team so we went into the relegation final despite having played one of the top two teams in the country.
"We'd the new management in trying to get used to us as well. So, we're looking at the Littlewoods Leagues as setting our marks. People are probably pushing us down a little at this stage because of the run that we had but it is a springboard into championship.
"You have to have a good league campaign. You're trying to bring on players in the league and we're also pushing to get back up to Division 1.
"We want to push forward and get back up. To be the best you have to play against the best."
Waterford have struggled to make that final push through to a final four spot in the championship recent years and last summer they bowed out to Tipperary in the quarter-final after a sticky affair in Pairc Uí Chaoimh.
Waterford suffered a blow before the ball had even been thrown in when stalwart Beth Carton was sidelined with a hamstring injury which put Rockett on free-taking duties for the day.
Despite her personal return of 0-06 [0-04 frees, 0-01 45'] Rockett was again making headlines looking upset and dejected after a season-ending five-point loss.
"No one wants to live with regrets in their career."
"I swear that [photographer] Noel Browne, if he catches me one more time going in roaring crying, I just can't be dealing with it," she laughed.
"But I suppose it's particularly emotional when the season's finished, you're done and you're looking around in the big stadium and you haven't progressed. Individually, have I progressed, have I not progressed?
"Tipperary, we're after meeting them in a couple of quarter-finals. Trying to get over that mental gap that we're after nearly building for ourselves, that's quite difficult. I suppose it just means a bit more to me with my career.
"You can put so much into it like, 'that could be my last game'. What's to say something couldn't have happened, to anyone it could have happened, and the next day you might not be playing and no one wants to live with regrets in their career.
"You see the people who are retiring and the number one thing is that they want to leave a legacy and they want to leave the game in a better place. But it's more poignant that you don't want to regret that game or that extra mile that you didn't go."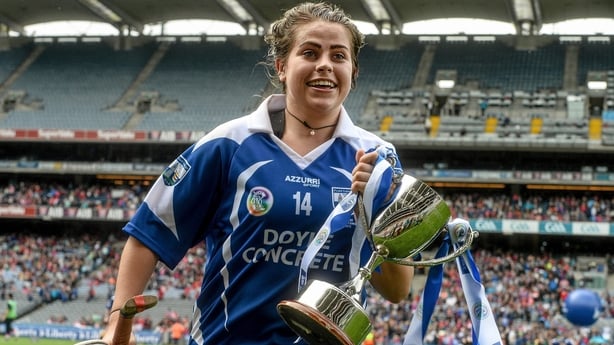 Cork camogie legend Gemma O'Connor lined out in the 2020 All-Ireland semi-final just four weeks after suffering a punctured lung. She called time on her 19 year long career last year with 11 All-Stars to show for it.
This week, Tipperary hero Pádraic Maher announced he's been forced to retire from hurling after medical advice relating to a neck injury. Since his debut in 2009, he started every one of the Premier county's championship games.
Broken, bandaged and back for more. Rockett isn't ready to retire herself from the game just yet and will continue to defy medical odds when she lines out for her county once more this weekend against Westmeath.
Made a little different, a lot tougher and perhaps a small bit crazier than everyone else, these are the only side effects of being a phenomenal hurler.