You can picture the scene. Two men of a certain vintage playing down the importance of the National Football League.
Individuals probably known to Liam Horan's wonderful creation 'Championship Man'.
The pair, more likely than not on opposite sides when it came to civil war politics, with barbs such as "when your crowd were in power" often uttered in defence of those occupying the high office. Harmony, however, is the order of the day when it came to where the league stood - championship was where it was at. If the hay was saved before the Munster final, then all the better!
You only have to go back to the 1990s to see marked contrasts between spring and summer fare. Dublin suffered relegation from the top tier in advance of them finally getting over the line to lift the 1995 All-Ireland. A year later, Mayo, from the depths of Division 3, contested the decider, losing narrowly to Meath after a replay. And in 1997, Tommy Lyons' Offaly belied their Division 4 status to lead Meath a merry dance in the Leinster final.
Evidence then to support the aforementioned duo's assertion of summer prominence.
In 2002, the then Allianz Football League was run off in a single calendar year for the first time. Things were about to change. A good spring campaign was now becoming the precursor to a productive summer. In time commentators would agree that only a team in Division 1 had a real chance of claiming Sam.
In advance of this year's football league, which starts this weekend, our 'two gentlemen", we hope, have moved with the times. They have already been knocked off kilter by the decision to move the All-Ireland final to July; no harvest air then to greet the victors. Word has it they are adjusting. It's also hoped they will find favour with the propsed new championship format for 2023, though one is more taken by the Tailteann Cup concept than the other.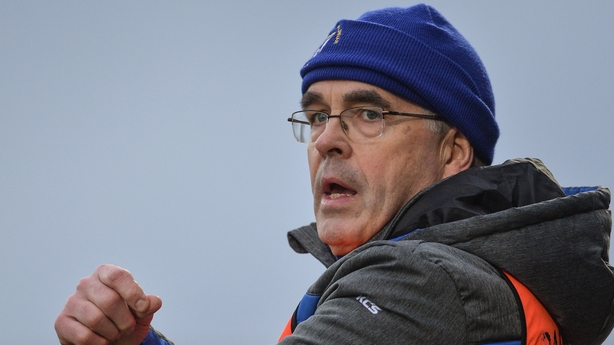 Former Westmeath, Longford and Carlow manager Luke Dempsey has no doubt met characters similar to our 'two gentlemen' during the course of his GAA travels and would have taken exception to their league scepticism.
"The league is a 100% success," he told RTÉ Sport.
"Teams are so well prepared now across the four divisions, where every side can feel they can prosper in their respective competition. The GAA have got the league off to a tee."
New Longford manager Billy O'Loughlin recently said that his side will be ignoring the "defunct and lopsided" Leinster championship this year. O'Loughlin, now among a number of managers out there who feel that provincial success is beyond them. Hence, why the league is so important and why the newly created Tailteann Cup has been introduced to give Division 3 and 4 teams who don't reach a provincial decider, a chance to meet their equals and win silverware.
Dempsey, whose wife is related to O'Loughlin, applauds the former Laois player's forthright opinion, though he does detect a little bit of mind games at play.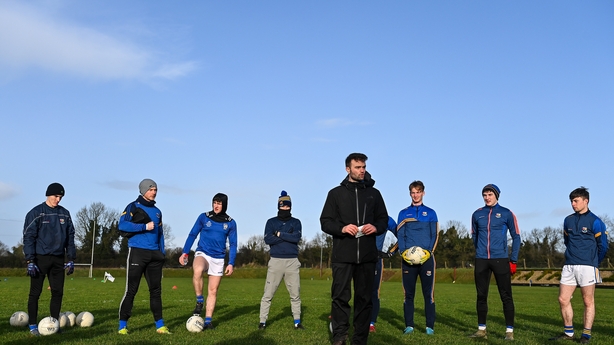 "Billy is being honest. When I was managing Longford the one competition that you took deadly serious was the league. Billy will prepare his team as best as possible and will believe he can get promotion (from Division 3). I'd imagine deep in his subconscious he's thinking about Westmeath in the championship, which will be a humdinger of a local derby.
"And if Longford do end up in the Tailteann Cup, Billy will give it serious consideration. Like any manager worth his salt, he will want to win it. It annoys me when certain managers or players talk down a secondary competition. They are talking out the side of their mouths.
"I went to see Longford play Louth in the O'Byrne Cup in Lanesborough. There was such an appreciation for the return of live action. The game was competitive, which most of the games in the league will be. Judgement will come at the end of the league; a reliable barometer of where you stand."
Dempsey peers over his glasses at each division. He has high hopes for one county in the top tier.
"I was born in Kildare and played for Kildare, so I will always look upon them as my county. There is a great tradition of football there. We were always reminded growing up about winning the first Sam Maguire Cup, players like Larry Stanley, and that Leinster win in 1956. We hope the current management can put the steel and consistency back into the side. For too long we have flattered to deceive.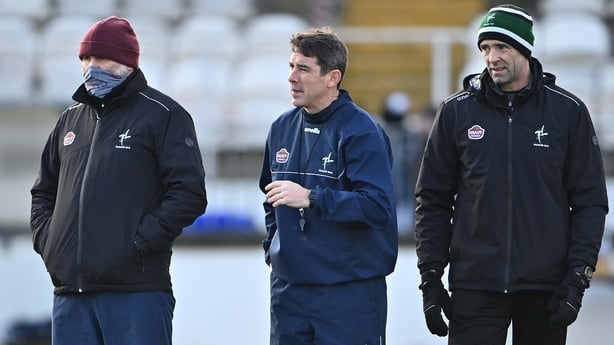 "You'd have high hopes for the new management team, ex-All Stars gone in there like Glenn Ryan, Anthony Rainbow, Dermot Earley, Johnny Doyle and now Paul Galvin."
What about Dublin? "I love their style of play, yet you feel they are not the same Dublin team that won the six-in-a-row.
Jack O'Connor's Kerry? "Jack has a really strong panel to work with. I place more emphasis on a panel than individual players. Recently two lads played Sigerson and McGrath Cup match on the same day. That's maybe the fear lads have now and why managers have immense power within county boards and panels."
Like many, Dempsey has a soft spot for Mayo, though the lack of "another excellent forward" may stifle them again, he feels.
Offaly in Division 2 excites him. "The U20s were worthy All-Ireland winners last year, playing a lovely brand of football. Three or four of that side should be stepping up this year. Offaly need to stay in the division. They have the talent to be consistently competitive again."
He hopes that Westmeath will escape from the clutches of Division 3, and expects Cavan to get their act together again in Division 4.
The league's importance is not lost on Dempsey, who this year will manage Kells club Gaeil Colmcille . "It's extremely serious", he concludes.
Word has come through that our 'two gentlemen' have been converted.
If delegates at next month's GAA Congress vote to accept the 'Green Proposal' for championship reform, then the league will have a greater say in the football year from 2023.
No bad thing with all stakeholders so invested in it.