In the four FBD League games played at the newly opened NUIG Connacht GAA Air Dome, the combined score amounted to 7-142. Rounding it up that comes to an average of 2-35 per game.
January's pre-season football fare is not a month where the scoreboard operator is overly busy, and so what's rare is wonderful.
It would seem that the €3.1m spent on the facility, based at the Connacht GAA Centre of Excellence in Bekan in Mayo, was money well spent.
The respective managers of Sligo and Leitrim - Tony McEntee and Andy Moran - spoke glowingly in the aftermath of the first football game to be played there. Match reports in print and online also highlighted free-flowing and enjoyable spectacles.
On Tuesday last, UL faced Letterkenny IT at the dome, and ran out 2-23 to 3-15 winners in the Sigerson Cup. Another contest where scores were aplenty.
RTÉ Sport asked UL captain Paul Maher to share his thoughts on what it was like to play at the venue.
In the main Maher felt it was a positive experience, mainly because of the result for his team, but also due to the lack of conditions.
"There was no wind, no rain, and no need for gloves. It really allowed for a past-paced, high intensity game. I was talking to my parents who were in the crowd and they found it a great watch, full of free-flowing football.
"You talk about the high scores, well that's why you play the game, to be part of such contests.
"It is a fantastic facility. I was in awe when I was up there."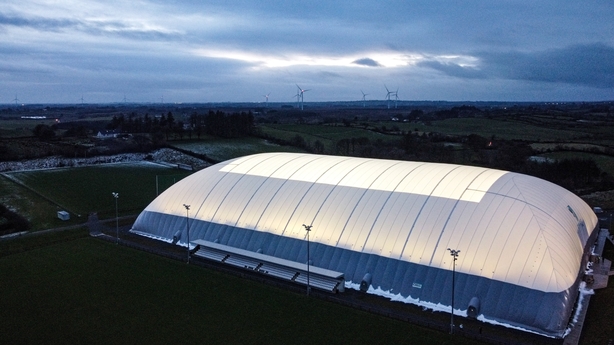 Maher's parents were among 300 or so in attendance. Did that number add to the experience?
"It was very noisy, even with that number in the crowd. Still you could hear a lot of the shouting from the players and supporters. The closeness of the crowd added to the experience."
However Maher did sound a note of caution about the 4G playing surface and the toll it could take on players.
"To play on it was good, it was firm, but quite unforgiving," he said. "I wouldn't like to play there for an important 70-minute inter-county game twice in the same week. We were stiff and sore coming home on the bus - a two-hour journey back to Limerick.
"Playing on that surface is tough on your body and when you couple that with the lack of wind and a lack of rain, the game, as a consequence, is so fast. It forces you to keep up with the game. It takes a lot out of the body. It quickens the pace of everything.
"Two consecutive games in a week there would be difficult."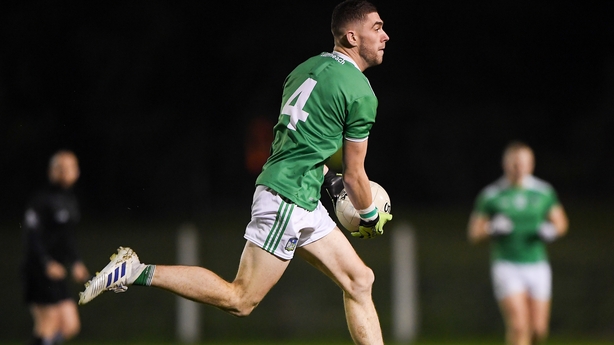 Crucially Maher, who also is a member of the Limerick squad, added: "I don't think it's the long-term answer to winter football.
"Pre-season, challenge games and early league games come thick and fast. The demands are tough on players. No team could play at the dome three or four weeks on the bounce without picking up a few injuries.
"I'll be honest and say that the dome may only provide one quality game for a team once in a month without recurring issues.
"I felt the effects coming home on Tuesday but I would also feel the effects playing on soft ground. You are going to be sore after a game if you're playing it right, but playing on any 4G surface has more of an impact on the calves and joints."
Concerns about the surface aside, Maher has no doubt the venue "has its place going forward."
He summed up by saying: "It's there as an option for winter football. In the games played there so far, I don't think there has been less than 15 or 16 points scored by either team. For somebody like myself who has toiled away in Division 4 for may years, you don't get that scoring in a league game in February.
"It is a useful resource to have especially in a country where the weather is so up and down. It's not, however, the perfect solution to deal with our often, inclement, winter weather."