A couple of years ago, Cáit Devane made the point that one can get "sick" of the moral victories before long.
That was back in the summer of 2019 when Tipperary's talismanic star and the other members of the Premier county's senior panel were aiming to close the small gap to the leading teams in camogie, namely Galway, Kilkenny and Cork.
It's a bridge Tipp are still trying to cross. The last four years have seen them become an established fixture at the semi-final stage of the All-Ireland championship alongside the aforementioned trio but as of yet are the only member of the elite quartet not to reach a final in that timespan. Kilkenny also pipped them by four in the 2021 league semi-final.
"At the time when we finished up last year, we were gutted to get on so well in two national competitions," Devane tells RTÉ Sport at the announcement of the new naming rights partnership between FBD and Semple Stadium as she reflects back on her aforementioned observation about moral victories.
"But on reflection, there is good work being done and progress being made. Consistency would be a big word that we would have struggled with maybe three or four years ago and in the last two years we've built on that and also belief in the group that we are good enough to compete at this level consistently.
"I think they're two things that we have really developed and really worked on as a group the last while, so although you are right in saying they are moral victories, I think we have taken the positives we needed to from them and not just written them off as a 'we've failed again' kind of thing. I think if we are to progress again, and it's a big ask, it's the learnings from them losses that are going to be the difference."
Recognising that the margins between making the breakthrough and falling short have been minimal, Tipp have focused on making a "few tweaks" in a key areas of their preparation, with game management at vital moments being one.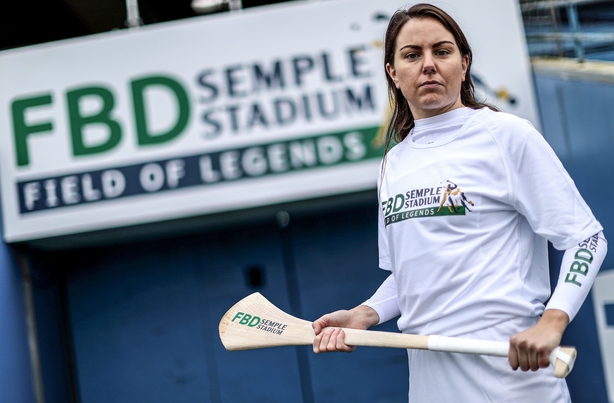 "The water breaks have added to that in the last couple of years because you're getting more info from the sideline," says Devane, who works as a PE and Irish teacher.
"Because at inter-county level when the match starts, even though (management) can be roaring at you, you don't actually hear too much of what they're saying, so the water breaks have added to the tactical side of it.
"If you look at the league semi-final against Kilkenny and the All-Ireland semi-final against Galway, they're probably two areas at different stages of the match that we probably fell down in as a group."
As well as taking inspiration from the All-Ireland triumphs in different codes like Meath and Tyrone last year - as she puts it, of those relative underdog triumphs "it's the unknown that keeps you going back" to make it your turn to have those successes - the search for marginal games has taken Devane towards gleaning insights from sports documentaries, books and podcasts.
"I would be interested in what goes on behind the scenes," she says.
"Sports psychology would majorly interest me as well so I did tune into Michael Jordan's Last Dance documentary and the Cork ladies footballers and Dublin ladies footballers had ones a few years ago.
"I would have been watching them and found them interesting to see how successful set-ups are run. I'd read a few books as well. Dave Alred, I've read his book, The Pressure Principle. I found that very fascinating and Dan Carter's book and Jonny Wilkinson's - because I take frees as well - around the whole out-half type approach and dealing with pressure.
"I enjoy taking a step back and looking at different sports as well and seeing how they overlap into my own and try to take nuggets from different people."
Devane will have a chance to test out those lessons soon enough when the National Camogie League gets underway with a clash against Down on 6 February.
And given the search for silverware, it won't be just about using the competition as a building phase.
"Even though we've made big strides the last couple of years, we still haven't managed to win any trophies in Munster, National League or All-Ireland," says Devane.
"So I don't think we have the luxury that maybe other teams do of saying we'll slowly build in through the league and the Munster Championship and aim to peak in the All-Ireland.
"We need to hit the ground running to make sure that we gain momentum and keep the belief that we have built in the last couple of years.
"I can see ourselves blooding a few new players in the league and that has to be done every year.
"But I don't think we can take any competition for granted. So we'll definitely be trying to make the most of every competitive match we have and every competition that we're in."